This post may contain affiliate links which may give us a commission at no additional cost to you. As an Amazon Associate we earn from qualifying purchases.
New to SITS? Welcome!! Go read this to get started.
Congratulations to all of our Spring Fling Winners!! We know you're excited, so we'll get right down to business…
The Winner of the Pleated Poppy $50 gift certificate is Frugal Tractor Mom
The winner of the Lucky Girl Blog Design is Sturgmom, In General
The winner of the Lucky Wish Recipe Cards is Hill Crest Acres
The winner of the Barefoot Bath & Body is A is for Amazing
The winner of the Darling Daughter hat and bows is Hi, My Name is Cole…
The winner of Retro Jane's Market Bag is South Of Sheridan
The winner of the April Showers Blog Design is Mommy To Two Boys
The winner of the Priddy Creations camera bag is The Vann Clan
The winner of the Fabulous K Creative Blog Design is Romy Raves
The winner of the $50 Dani Keith Designs gift certificate is Practically Spent
The winner of the My Vintage Baby outfit is Honeybeebzz
The winner of the The Vintage Pearl $75 gift certificate is Kreated By Kelsey
The winner of Lulu, My Cuddlin Kitty is Full Time Job
The winner of the Skinny Dip Pamper Pack is Mommy Can't Sing
The winner of the Your Architectural Portraits is It's Great To Be Here
The winner of the Activity Banner is Mom Goin Crazy
And the winner of the Spring Fling Grand Prize for SITS is….
The Misadventures of Mrs. B
Congratulations, everyone!!!! Please shoot us an email to sitsgirls@gmail.com with the subject of the prize you've won and we'll get you connected with the sponsor.
We've started our own Blog Frog Community! Every person who joins in the month of April is entered to win a $100 Target gift card!
SITS Girls is coming to:
San Francisco, Philadelphia and Austin tickets are on sale now!
Want to get an email each time we post? Just click here.
And, as always, when you see this: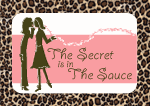 LEAVE A COMMENT.