This post may contain affiliate links which may give us a commission at no additional cost to you. As an Amazon Associate we earn from qualifying purchases.
New to SITS? Welcome!! Go read this to get started.
Hope you all had a Fabulous 4th!
Before we get on to the Sunday Shout Outs, Jen's comment yesterday wishing SITS a happy one year anniversary got us thinking….
Yes, mid June was a year.
A year of laughter, tears, support and friends.
We are so incredibly humbled and grateful for the support you show one another and us.
I remember watching the comments that first day- when it got to 70, I actually cried- thinking that our idea was really going to work help women find other women. Give women a positive, supportive community, where friends could be found, and blogs would be celebrated.
To those of you who have been with us from the beginning, and continued to support other bloggers even after your feature day came and went- you are the foundation of this place.
Here is to another incredible year.
From the bottom of our hearts, THANK YOU.
XOXOXO,
Tiffany & Heather
Now, link up your contests!
Remember:
1. Link up the NAME OF THE CONTEST- NOT YOUR BLOG NAME.
2. LINK DIRECTLY TO THE CONTEST, NOT JUST TO YOUR BLOG.
And, as always, when you see this: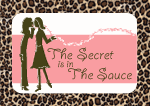 LEAVE A COMMENT.