This post may contain affiliate links which may give us a commission at no additional cost to you. As an Amazon Associate we earn from qualifying purchases.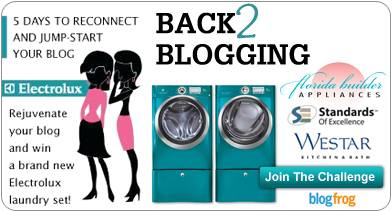 Welcome to Day 5 of our Back to Blogging event! Hasn't this been so much fun?
Today, our assignment is to answer the question: "Why Do You Blog?"
Here is Tiffany's response:
For me it began with my son and continued with finding true and meaningful connections.
I started blogging as a way to "keep myself".  I know that sounds strange, but even more than chronicling my son's life, I wanted to chronicle MY LIFE, for my son. Does that make sense?
One day, my hope is that he will look back on my blog and see me as a woman, a friend, a comedian, the chick that thinks his dad is smokin' hot, a dreamer, a doer and so much more.
The connections I've made to other incredible women is what keeps me coming back, checking in, and participating in this blogosphere.  I feel so incredibly lucky to have shared so much with so many.
So what about you? Why did you start blogging?
*****************
The giveaway for Thelma & Louise, our fab washer and dryer set, will remain open until this Sunday, September 19. Here is a quick recap on how to enter:
Play along! Write a post using the daily prompts we described here and then link your post on SITS. All posts should mention and link to our sponsors, Standards of Excellence, Westar Kitchen and Bath, and Florida Builder Appliances, somewhere in the text.
Like! Click the Like button on our sponsor's Facebook pages: Standards of Excellence, Westar Kitchen and Bath, and Florida Builder Appliances.
Follow! Follow Standards of Excellence on Twitter.
Tweet! Send out the following message on Twitter:
I'm getting #Back2Blogging w/ the @SITSGirls. And thanks to @SOESupply, maybe Thelma & Louise can come live w/ me! http://bit.ly/aad1L5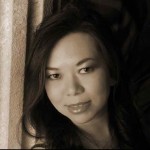 Discusss! Join Kim from Money and Risk as she continues the discussion on today's topic in the SITS Girls Community in BlogFrog.
Good luck!