Google Analytics Demographics
In order to determine your blogs demographic's based on location, you will need to access Google Analytics.
Step 1
Log into Google Analytics and go to the main dashboard.
Once on the main dashboard, click on Geo and then Location.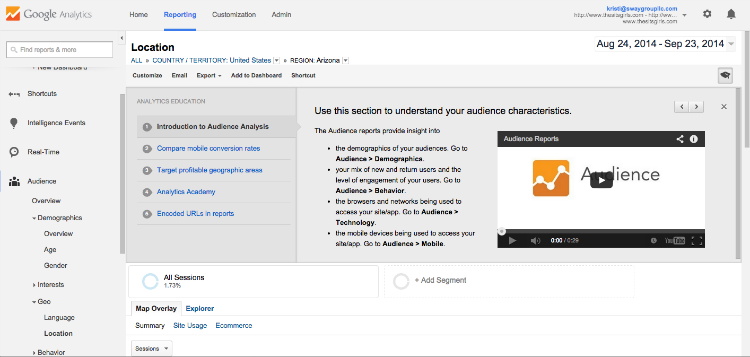 Step 2
After completing Step 1, a map will appear on your screen. Click on the United States. From here, you can scroll down and find a complete list of states, in order based on where the majority of your traffic comes from. You can also click on each state to see which cities your traffic comes from.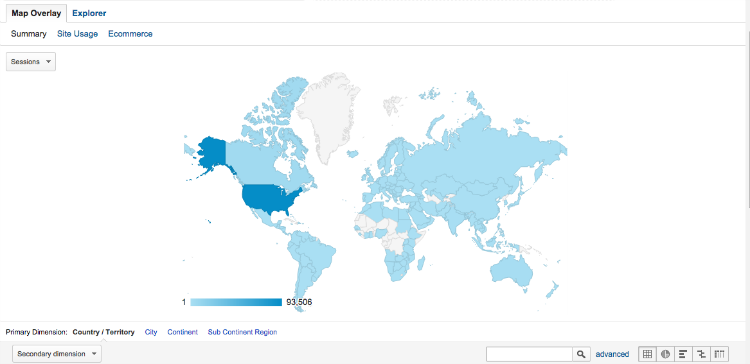 Facebook Insights
Facebook Insights work in a similar way to Google Analytics. You can determine how many views your posts are receiving and demographic information. To gather this information follow the below steps.
Step 1
Head on over to your Facebook Fan Page and click on Insights at the top of the page.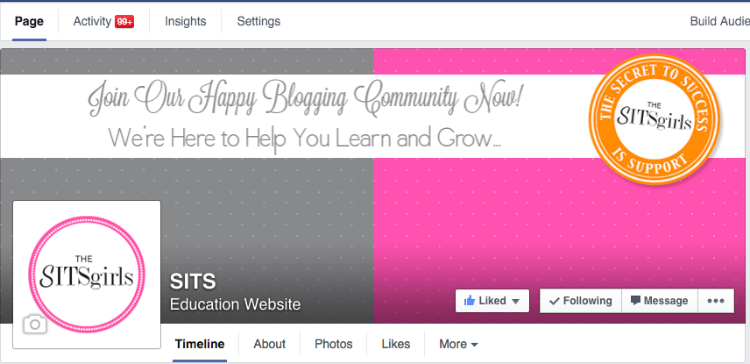 Step 2
Once you are on the Insights tab, you will need to click on the tab labeled, People.

Step 3
From this tab, you can click on people reached or people engaged to get an overview of what countries, states and cities your audience is primarily located.