This post may contain affiliate links which may give us a commission at no additional cost to you. As an Amazon Associate we earn from qualifying purchases.
I love to bring magic and whimsy to my kids' lives. I always hit a funk in the winter months after Christmas. This year we are going to celebrate Opposite Day at my house!
What exactly is Opposite Day? It is the perfect reason to break free from the daily routine and spread some silliness! It falls on January 25th, exactly one month after Christmas, and it is exactly what we need to banish the post-holiday blues. These are my favorite ideas for how to celebrate Opposite Day with your kids.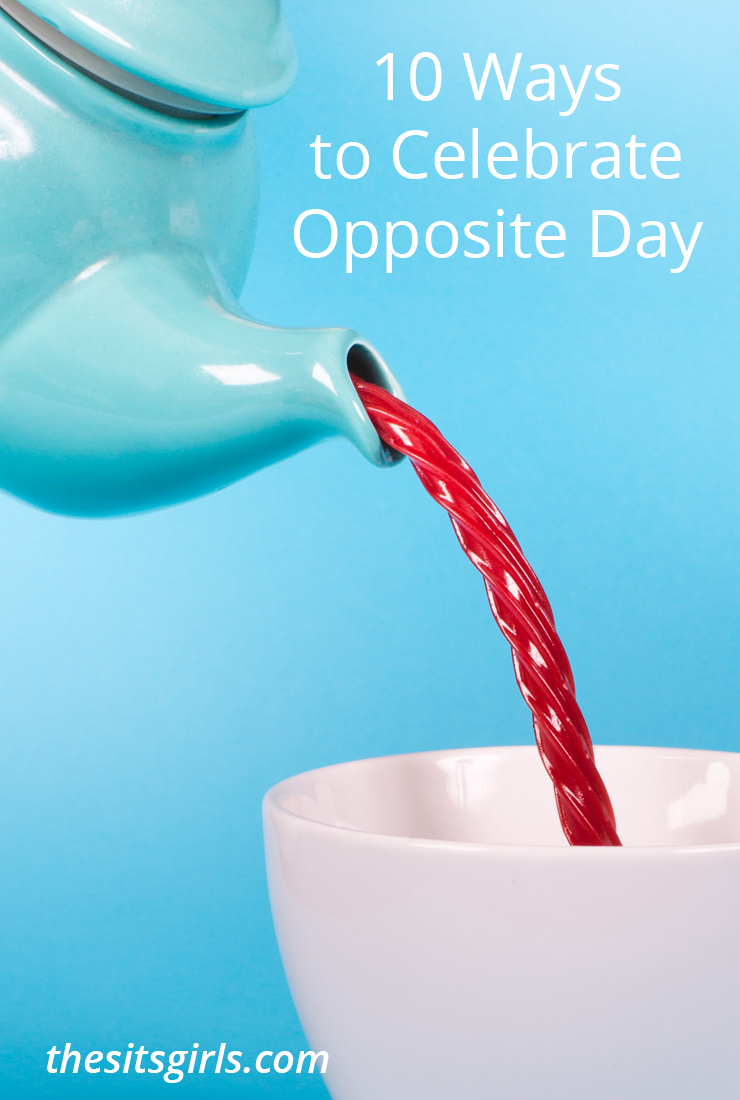 10 Ways to Celebrate Opposite Day
1. Breakfast for Dinner
Pancakes, bacon, and eggs are the clear choice for dinner on opposite day. Your kids will think it is so funny to eat breakfast for dinner. Let them help make the pancake batter, too!
These Cake Batter Pancakes are the perfect twist for your official Opposite Day Dinner.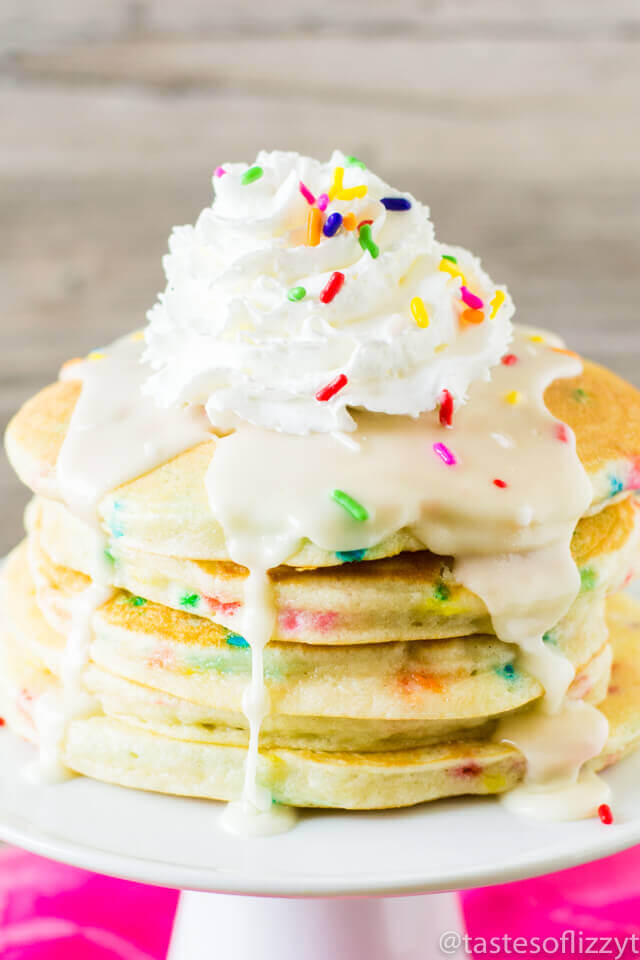 2. Wear Your Clothes Backwards
Let your kids dress silly for the day. Help them turn their shirt around or wear a backwards cap.
3. Baths in the Morning
I live and die by my schedule. Especially when it comes to bedtime routine. Every night we do the BBB (Bath, Books, Bed). It is always a rush to get the kids bathed before the meltdowns set it. So on Opposite Day we are doing bath time in the morning. Check out these super fun bath fizzes to make in preparation. When you don't have bedtime looming, you don't have to worry about speeding through bathtime as fast as you can.
4. Engage in silly conversation
Set the tone for the party by making a rule that "yes" responses are "no" and "no" responses are "yes." This will make for seriously silly answers and hilarious conversations!
5. Eat Dessert First
If you want to be a hero in your household, try serving dessert first. This is PERFECT for celebrating Opposite Day.  I would not recommend this typically, but it is such a fun surprise for this crazy holiday.
6. Lefty Righty
Since I am embracing my "fun mom" side, I thought it might be a fun idea to have us all eat dinner with our non-dominate hands. We will be eating with our left hands, and probably spilling half our food, but the messiest days are often the best days.
7. Cup Swap
Let the kids drink out of your favorite coffee mug or buy (plastic) wine glasses. In turn, you can drink from their kiddie cup or favorite water bottle. To finish the night off, toast to a very silly and successful Opposite Day with a glass of bubbly. Sparkling apple cider is always our favorite go-to for kid-friendly toasts.
8. Picture Time
Parents are constantly taking pictures of their kids. I snap at least ten a day and send them to friends and Grandparents. Let your kids be YOUR paparazzi for the day! When they feel the urge to take a pic, let them use your camera or phone to take a fun picture of you. Trust me, you will be so thankful to have those memories.  It is so fun to see through a child's eyes.
9. Frozen Hot Chocolate
Instead of drinking the classic cup of hot cocoa, why not switch stuff up and go the opposite route?  Try your hand at Frozen Hot Chocolate! This is our favorite recipe!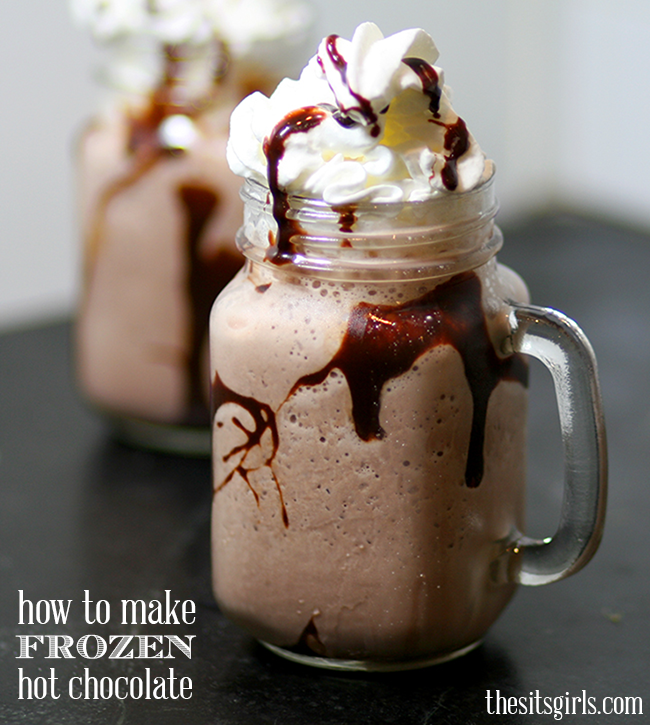 10. Bedtime Story Swap
This is might be the best activity of all. I am always the one to read the bedtime stories. Kids love having their parents read to them, and it is such a good time for bonding. On Opposite Day, let the kids read the bedtime stories! If your littles are still learning to read, that's okay, let them choose the book and develop the story based on the pictures. There is no right or wrong on Opposite Day! Your kids will think it is so funny to read you a story and put you to bed!
Bonus Tip: Read your bedtime stories in the morning! This is one of our favorite bedtime books (affiliate link)!
Happy Opposite Day!