This post may contain affiliate links which may give us a commission at no additional cost to you. As an Amazon Associate we earn from qualifying purchases.
The holidays are the perfect time to start family traditions. Your traditions bring people together and make you feel like family. I have so many fond memories of Christmas traditions with my siblings. We would wake up to see a trail of footprints from Santa himself left around the house. It was always so fun to walk around and search for where the footprints ended (which was always by the chimney). Two years ago I started a new tradition with my kids, the Christmas Eve Box.
Once it turns dark outside, our Elf on the Shelf has to fly back to the North Pole to help Santa with last minute arrangements. To make sure the kids are ready for Santa, he delivers special Christmas Eve Packages all the way from the North Pole!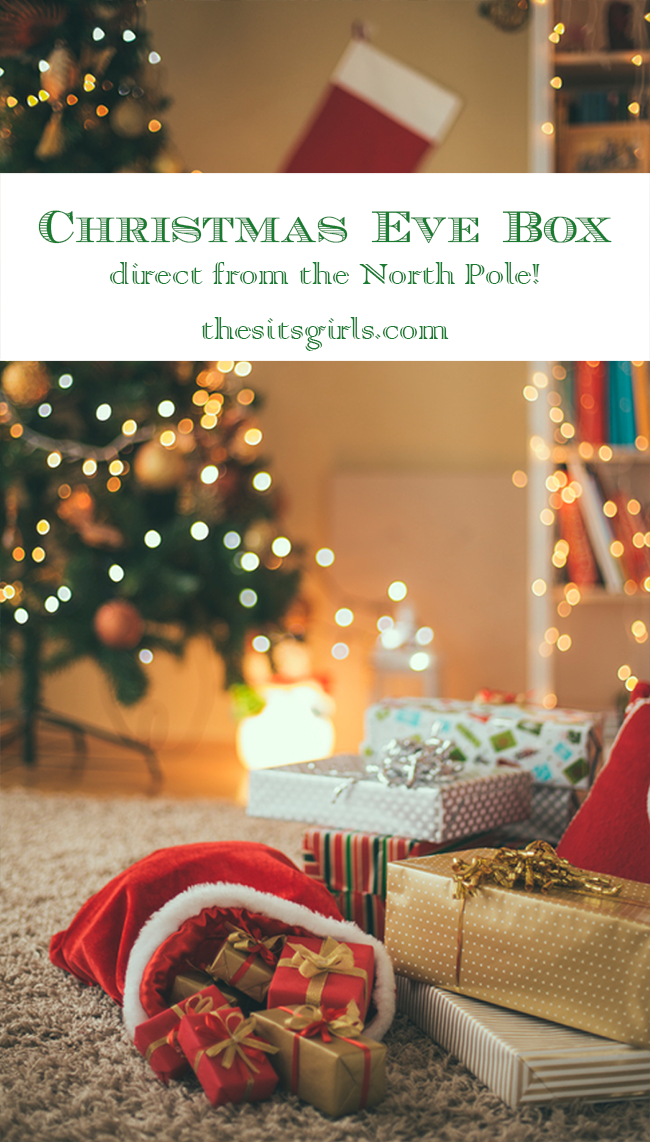 Christmas Eve Box
The Christmas Eve box is such a fun thing to start with your kids. Our box is actually a bag. I had burlap-looking mail sacks specially printed with my kids names so they could be re-used each year.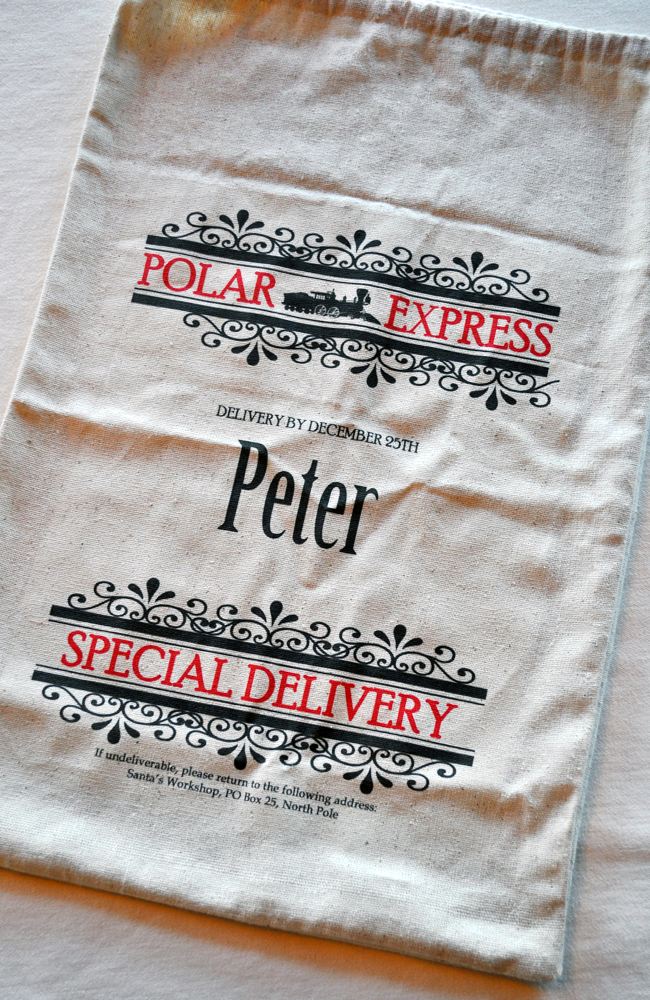 The Christmas Eve Bag is delivered by The Elf on the Shelf when he departs. They are always a huge hit. The kids are thrilled that Santa sends them something early. The bags are packed with everything we needed to kick off Christmas.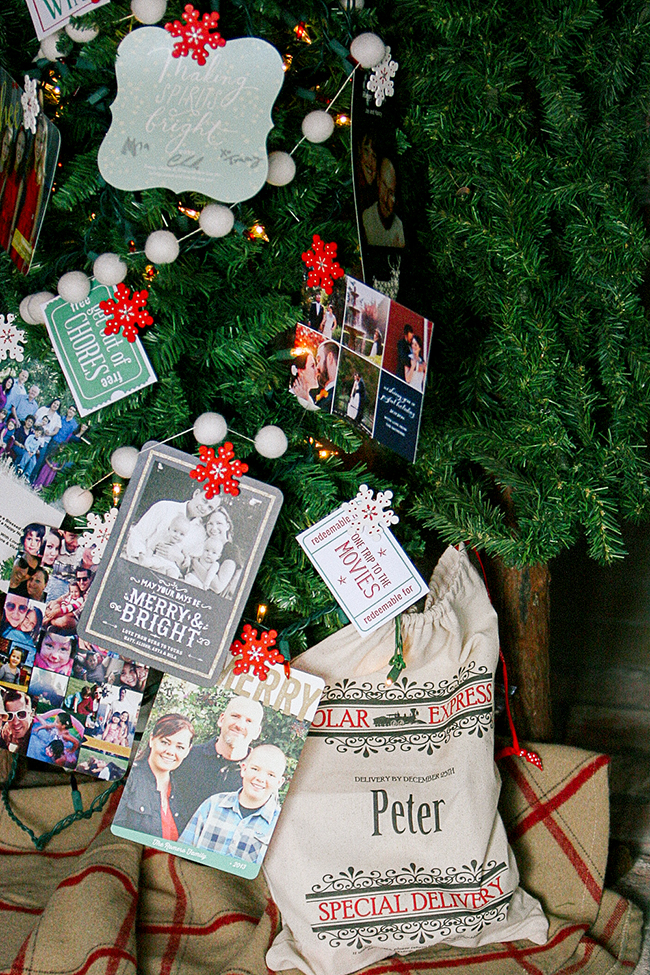 Our Christmas Eve tradition holds that we watch a Christmas movie together and eat popcorn.  The kids drink hot chocolate or frozen hot chocolate (our secret favorite recipe) while lounging in their new Christmas jammies.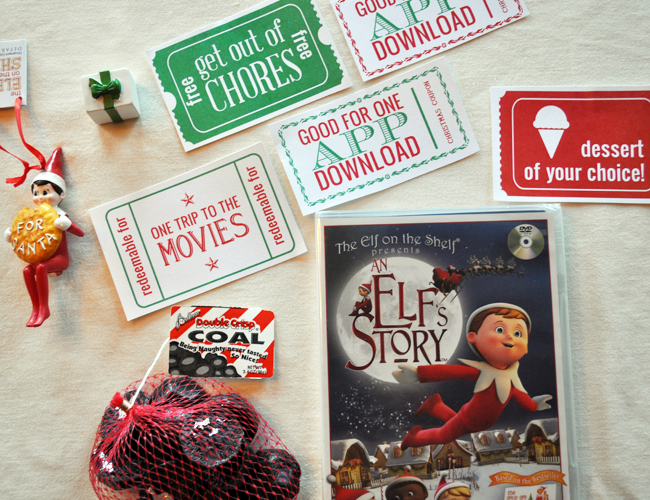 Here are all the essentials for a Christmas Eve Bag, the contents are simply and thrillingly fun:
Candy Canes
Reindeer Food
Hot chocolate packet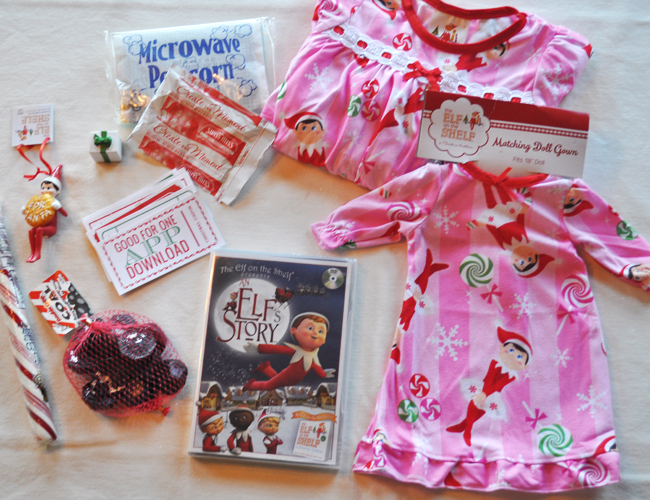 My kids love getting a special ornament to put on the tree. Each year we place one final decoration on the tree before Christmas. They get a new ornament, and I write the date on the bottom, so when they are older they will have a collection of ornaments from their childhood.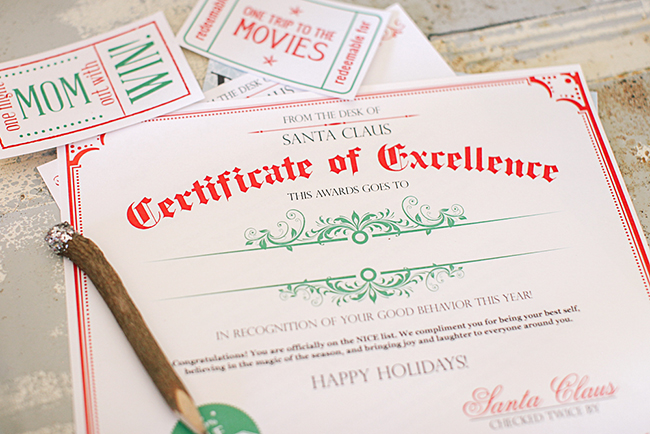 We set out cookies for Santa and special reindeer food. It's such a fun activity for kids to do right before bed time. It's a simple DIY project that will become a new Christmas tradition! I love the certificate from Santa, and the coupons are always a huge hit. The kids are so excited to have special coupons to turn in when they wish!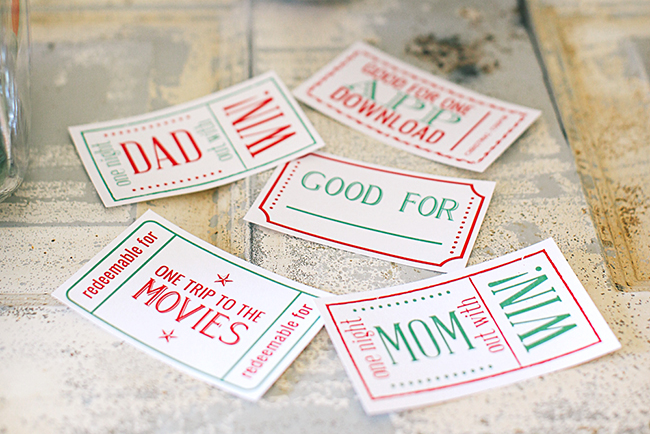 The Christmas Eve Bag is something special for you to create. Have fun and personalize the bag to each child. You could even throw in some cute Christmas socks or hair bows. A special hot cocoa mug is always a good idea as well.
Check out all of our holiday printables to grab coupons, Santa certificates, and more to add to your bag!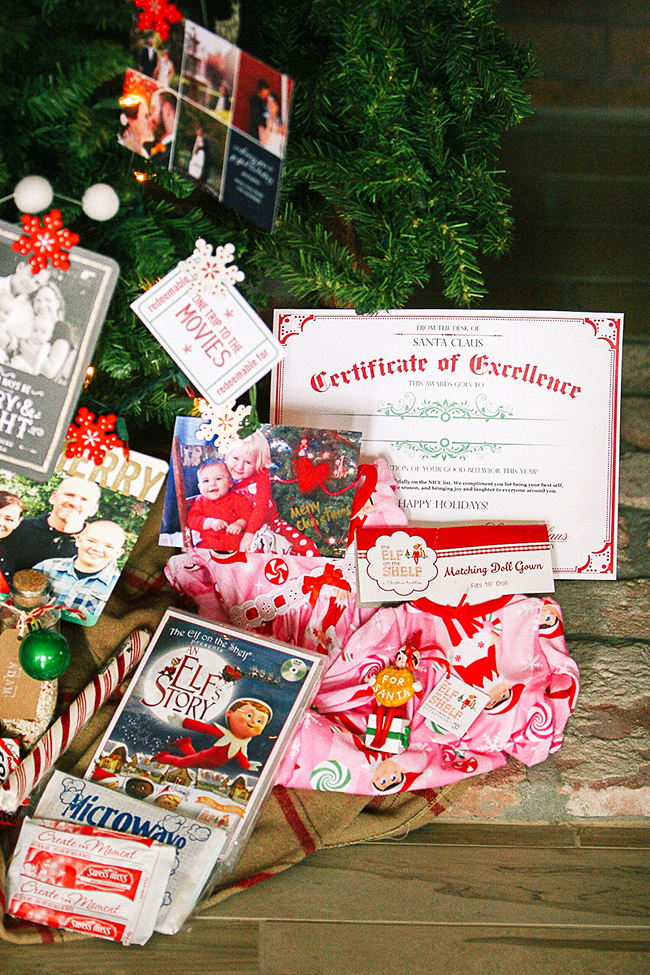 The only thing left for you to do is to sit back and watch the smiles as your little ones experience the magic of Christmas.