This post may contain affiliate links which may give us a commission at no additional cost to you. As an Amazon Associate we earn from qualifying purchases.

*This is a sponsored post written on behalf of the Christmas Tree Promotion Board. All opinions and love of Christmas trees are our own.
There's nothing quite like the smell of Christmas — especially at a Christmas tree farm.
The comforting scent of pine swirled around you amidst the brisk, wintery air…
The crackling, smoky tinge of wood burning in the fire pit…
The chocolatey goodness of hot cocoa warming up your cups…
Only one word could give justice to these nostalgic delights: magical.
At Christmastime, the world around us becomes a little softer, basking in the warm glow of a thousand twinkly lights and countless celebrations. It's a time for family and traditions. Whether it's baking special cookies, picking out a tree, decorating it with ornaments you have carefully curated over the years, or taking the time to wrap presents with ribbons and bows — all these moments are opportunities to authentically bond and reconnect with the people who matter the most to you.
My favorite family Christmas activity is visiting the local Christmas tree farm to choose a special tree. It's how we kick off the season every year. I love the time spent with family, and the way a
real Christmas tree
makes the house smell. Does your family have a real Christmas tree? I want you to experience this magic, so I have five tips to make your trip to the Christmas tree farm a memorable one!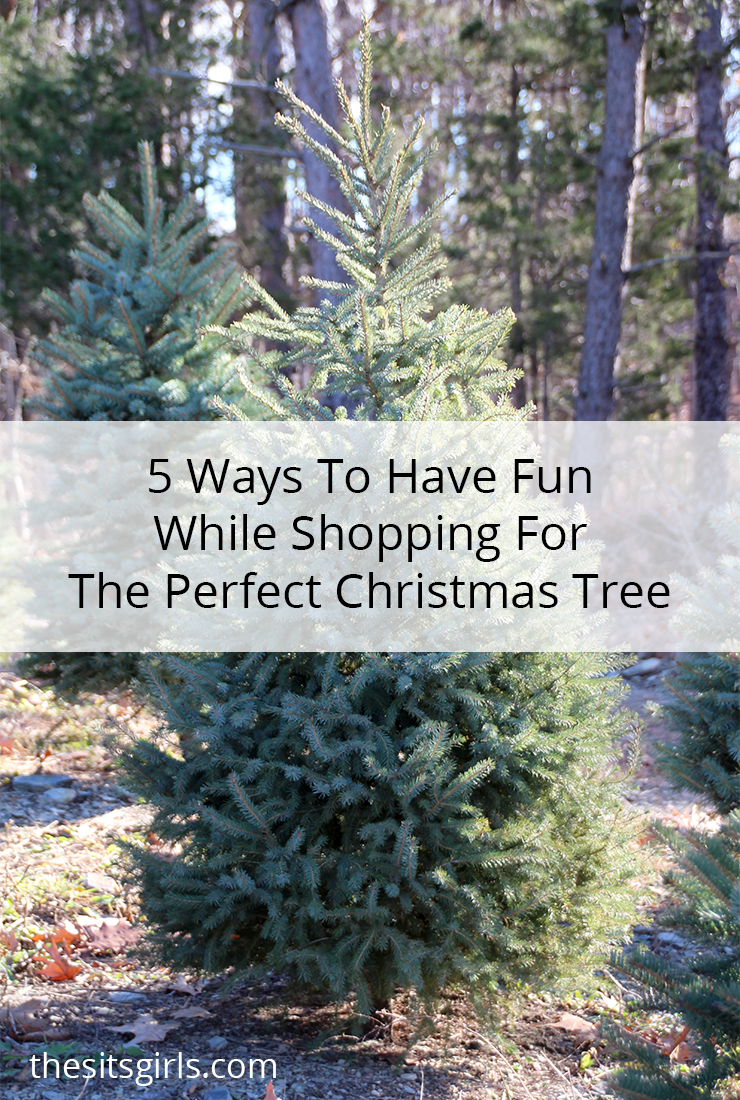 5 Ways To Build Memories At The Christmas Tree Farm
1. DISCONNECT TO RECONNECT
Disconnect from the world, so you can reconnect with your family. Turn off your cellphone and clear your mind of distractions. Family time is about being present in the moment. Give your undivided attention to your spouse and kids.
When you step foot on the Christmas tree farm property, it is time to revel in the joy of what's happening around you. Immerse yourself in finding the perfect tree to display in your home. Your family will appreciate the quality one-on-one time, and you will feel refreshed and rejuvenated after a fun-filled, phone-free day.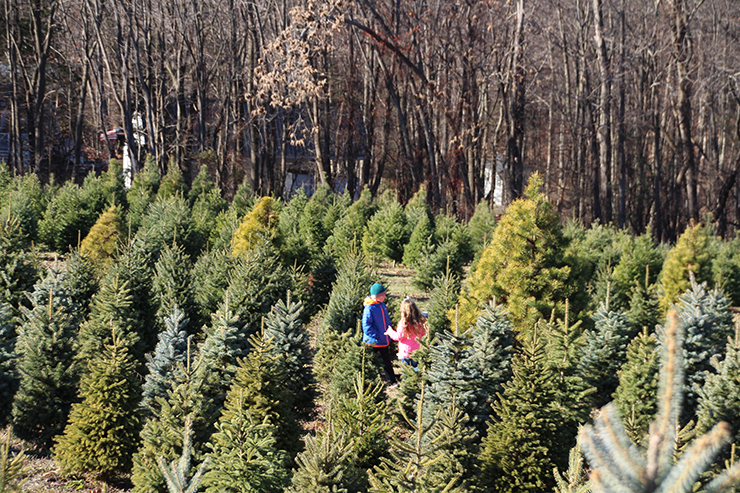 2. THE FAMILY THAT PLAYS TOGETHER, STAYS TOGETHER
In the seriousness of life, there's an indescribable charm in letting loose and bringing out your inner child. Plan to spend time at the Christmas tree farm – it isn't all cutting down trees.
Take a hike through the farm. Breathe in the scent and beauty of all the natural trees surrounding you, and then grab your camera and take a lot of pictures.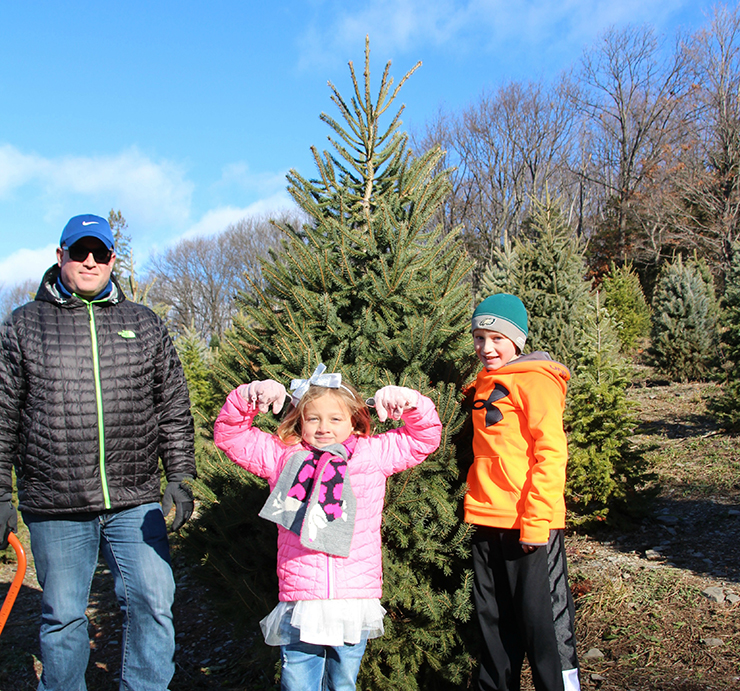 Have a competition amongst yourselves to find the funniest looking tree on the farm or play a game of hide-and-go-seek. The more interactive and involved the game is, the better.
While you are out, playing amidst the trees, you can be on the lookout for the perfect tree to take home! You need a tree that fits well in your space. Make sure you don't pick one that's too big or too small!
3. TEAM WORK MAKES THE DREAM WORK
Choosing a tree will be most memorable when everyone feels involved and invested in the process. Make sure every member of the family gets a chance to say which tree they like the best, and then put it to a vote.
When you've reached a unanimous decision on the perfect tree, some farms will even let you cut the tree down yourself! If that's the case, and your kids are old enough to safely handle cutting equipment, you can allow everyone to take a turn sawing.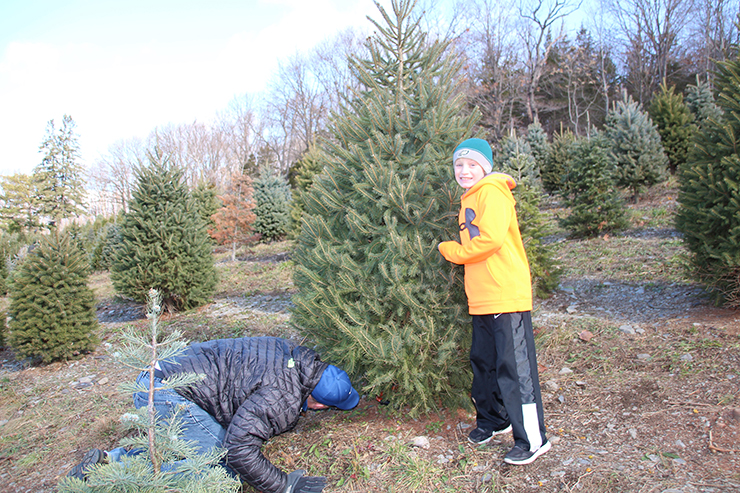 One thing I learned at the Christmas tree farm this year is that the Christmas Tree Promotion Board ensures 1-3 new trees are planted for each one that is cut. So you can feel good, knowing they are growing new trees for you to enjoy for years to come.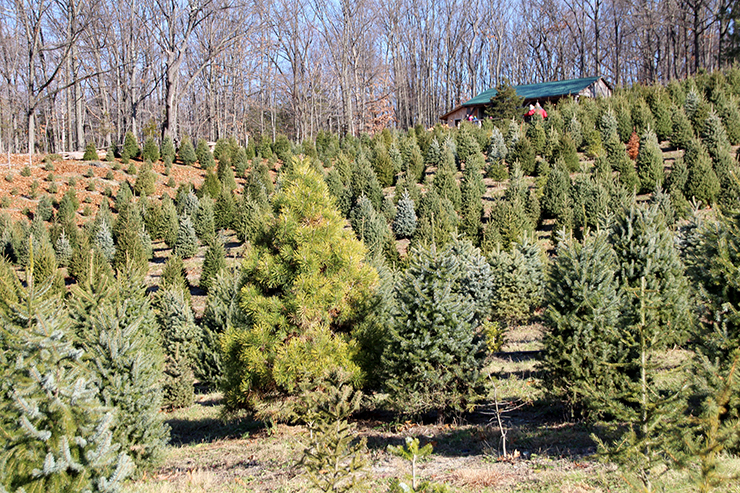 4. SUSTENANCE = HAPPINESS
No family day is complete without delicious snacks, especially when you're trekking in the great outdoors. Make sure to pack travel-friendly treats for everyone to easily enjoy, or you could even bring a packed lunch. Our Christmas tree farm has tables, and we like to set up a hot cocoa station.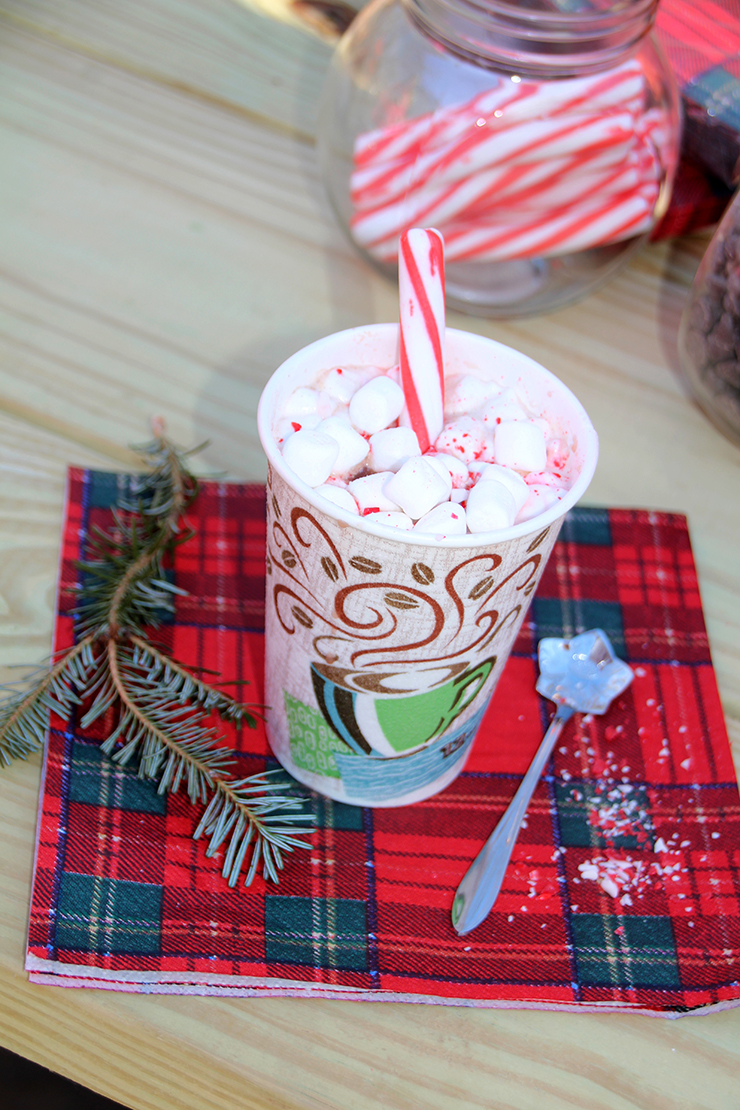 5. RETREAT AND REFLECT
Last but not least, don't let the family time end when you sit down in the car. On the drive home, ask your family what they enjoyed most about the day and plan how you are going to decorate the tree. Then, crank up the stereo and (loudly) sing your favorite Christmas carols together.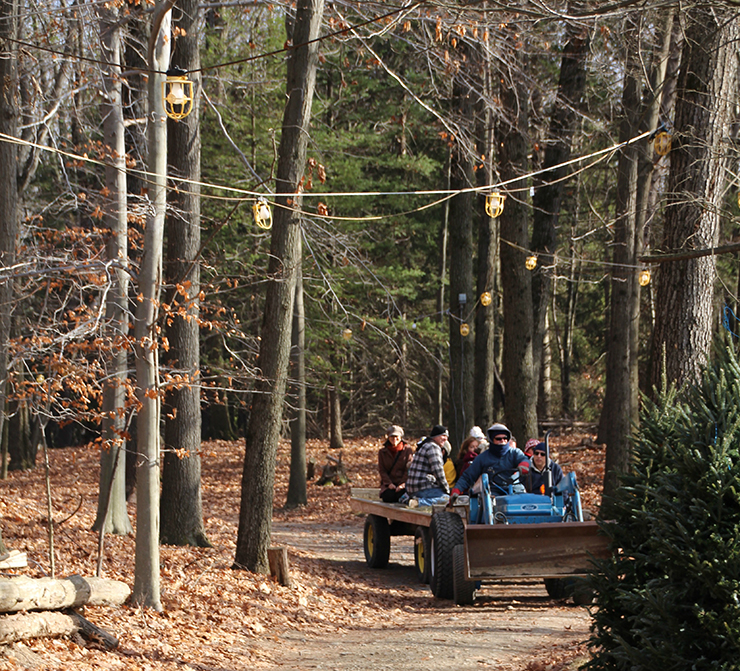 Real Christmas Tree Tip: If it takes you more than 3 hours to drive home, you should trim off ½ inch at the base of your tree trunk. The fresh cut will help it to absorb more water when you set it up at home.
And there you have it! Five easy ways to make Christmas tree shopping a family outing to remember. We hope you make this holiday season special and keep it real. Nothing beats finding the perfect tree.
For more information about real Christmas trees, check out the Christmas Tree Promotion Board. They've got everything you need — including a Win A Real Tree For Life Sweepstakes!