This post may contain affiliate links which may give us a commission at no additional cost to you. As an Amazon Associate we earn from qualifying purchases.
Halloween is my favorite holiday to decorate for! Maybe it's because of the new cooler weather, the beautiful fall foliage, or the yummy candy that has me feeling so festive. There are so many options for decorating, from fun little touches to totally spooky decor. Whatever your style is, it is TIME TO DECORATE! Get your Halloween on with some of our favorite Halloween ideas for decorations – perfect for your parties and everyday decorations! And be prepared to be scared!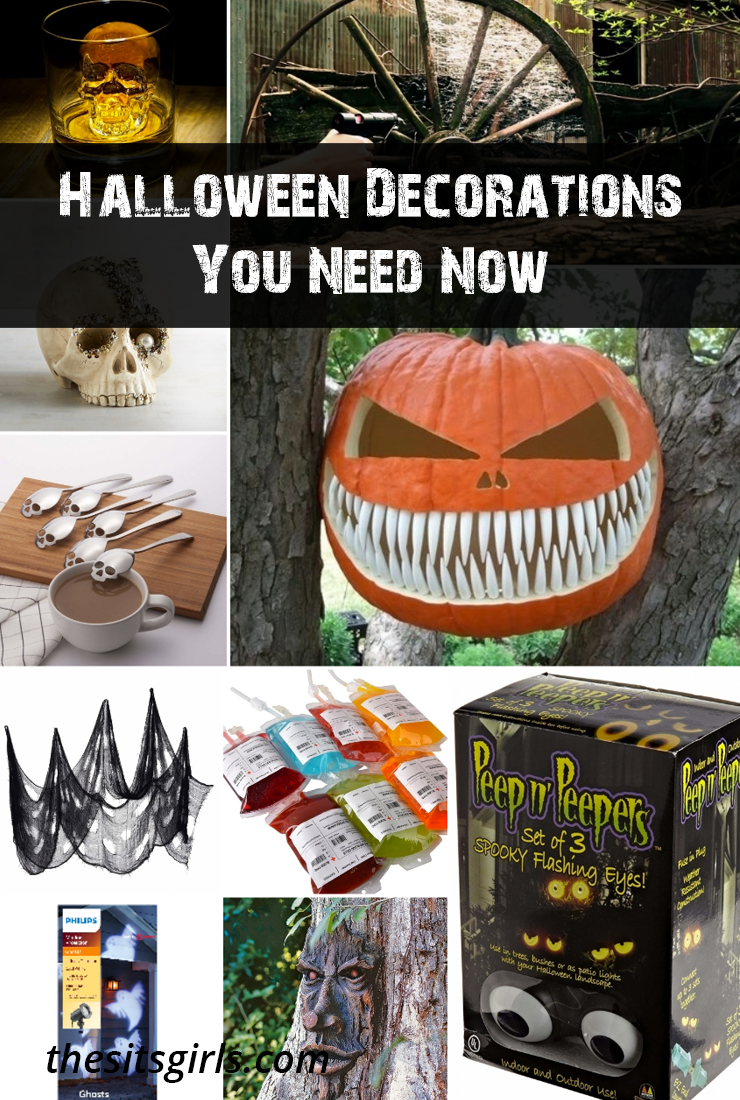 Halloween Ideas For Decorations You Need Now
We are basically buying ALL of these halloween decorations this year. Note: this post contains affiliate links which may give us a commission at no additional cost to you.
Creepy Cloths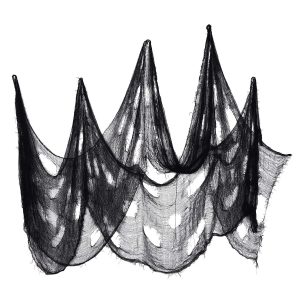 First, we have Creepy Cloths! In terms of Halloween ideas for decorations you need now, there are so many occasions for these! They are cheap, easy, and last forever! The best part is the older they look, the better they work for spooky decor! Use them to hang outside your house, on your mantle, or for a cool Halloween DIY. Get varying sizes and colors, and deck out your porch to give it a super creepy look! Grab it here: Creepy Cloth
Bloody Bathmat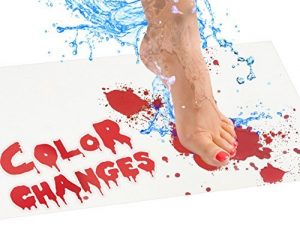 This is a fun surprise for any house guest around Halloween. When you step on the bath mat it looks like creepy bloody footsteps. Once the mat dries it returns to its original white state. Grab it here: Bloody Bathmat
Spooky Halloween Ghost Projector!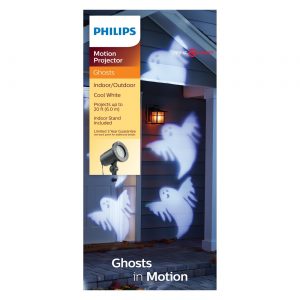 This project is basically the Halloween version of Christmas lights.  The coolest part is that you can change the projection that you want by buying different filters. The price tag is a little bit higher than other items, but it is worth the investment.  We love the idea of little Casper the Ghosts visiting us every night.  How fun! Grab it here: Halloween Ghost Projector
Skull Teaspoons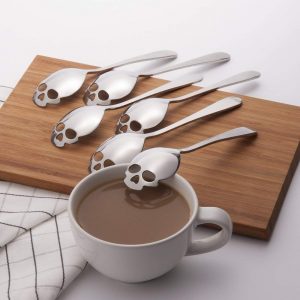 What better way to stir your hot chocolate. We are dreaming of a fire, nice cup of cocoa, and the movie Hocus Pocus, and obviously these adorable teaspoons. They add just the right amount of spook.  A set of 6 for $12 is always a good buy! Grab them here: Skull Teaspoons
Spooky Flashing Eyes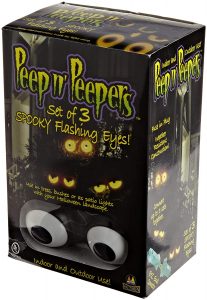 This set of 3 flashing eyes is so simple, BUT provides maximum spook.  Hang them in the trees, put them in your windows, or stick them in the bushes. There are so many options! At under $20 this is an obvious buy! Grab them here: Peep N Peepers Flashing Lights
Don't forget the drinks!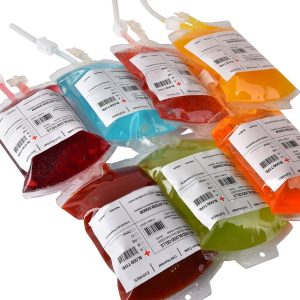 Hosting a Halloween party this year, then you need these drink pouches.  They are the adult version of halloween Capri Suns! Fill the pouches with your favorite cocktail and then pass them out to your guests. You can even make a mocktail and serve your favorite Vampires a delicious treat! Grab them here: Halloween Blood Bag Drink Pouches
Webcaster For Easy Decorating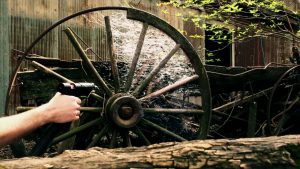 There is no easier way to decorate than with this Webcaster gun. It is kind of like a glue gun, but it shoots spooky spiderwebs! It comes with the spiderweb stick refills that you need to adorn your house.  Spray it on an entrance, bushes, over your windows, etc..  This is a great alternative if you get frustrated with the packages of fake spiderwebs. Get it here: Webcaster Gun
Creepy Ice Cubes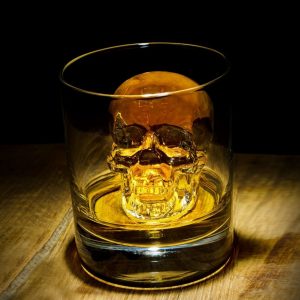 Take your Halloween drink to the next level with these skull ice cubes. They are perfect for a Murder Mystery Dinner Party or for a kids' party too! Over 700 almost 5 start reviews say it all, and at under 10 dollars, it is a great way to make the season extra festive. Grab it here: Skull Silicone Ice Cube Maker
Super Creepy Spider Halloween String Lights!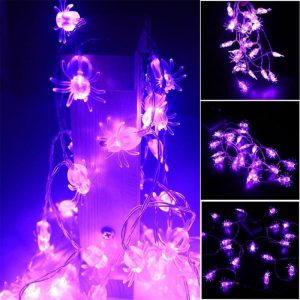 These creepy Halloween  lights will make it look like hundreds of tiny spiders are crawling all over. It is a great way to add some flair to the outside of the house. Grab them here: Spider Halloween String Lights
Jeweled Skull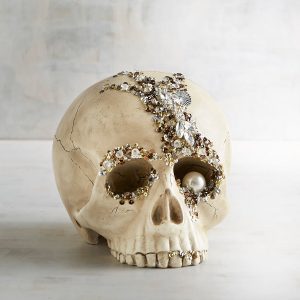 "Dead Men Tell No Tales", right?! That is an old pirate saying, and this skull is giving us major pirate vibes.  It makes us feel like this skull was found in a treasure chest filled with jewels. Guess the price point… YES, it is only $19.99!  This hot item is set to sell out, and add some extra GLAM to Halloween! Get it here: Jeweled Skull
Creepy Teeth for Your Pumpkin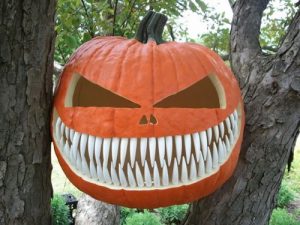 Carving pumpkins is always a favorite past time.  This year you can make your jack o lantern even creepier with some fake teeth.  There are a couple different options to make your pumpkin spooky to silly.  We love the price point, AND that you can reuse them year after year! Get them here: Pumpkin Teeth
Halloween Mugs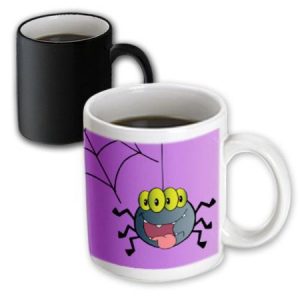 This one is for the kids, or the young at heart! We love to do a festive Halloween breakfast at our house, and this would be the perfect mug for the kids in the morning.  They can sip and watch it change from black to the cute spider pattern. Not to mention is is almost 50 percent off! Get it here: Transforming Spider Mug
And you can't forget the costume awards!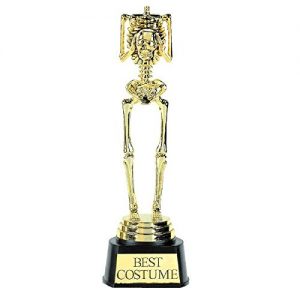 In terms of Halloween ideas for decorations that take the cake, have you ever given out costume awards? Every Halloween party needs to have the Best Costume Award.  We love the idea of buying a trophy for the winner, and passing it from winner to winner over the years. At right around $6, this is such a great option. Get it here: Best Costume Award
Spooky Tree Faces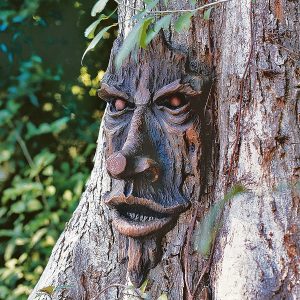 These tree faces gives us major Lord of the Rings vibes. Turn your ordinary tree into a haunted forest for the Halloween season. There are tons of different faces to give them life! Get them here: Spooky Tree Faces
So, which of these Halloween ideas for decorations is your absolute favorite?