This post may contain affiliate links which may give us a commission at no additional cost to you. As an Amazon Associate we earn from qualifying purchases.
When it comes to decorating a house I am completely lost. I can throw together a party with the blink of an eye, but an entire house just seems so daunting and overwhelming! Where do I begin? And most importantly, how can I make it fit my budget? In my dream world I could snap my finger and my house would look like something right out of pottery barn, but let's be honest, that is just not going to happen on my budget. I have champagne dreams on a beer dollar budget.
My mother-in-law recently surprised my sister-in-law with a completely decorated and furnished house. She and a good friend of ours and local designer Maureen Masters-Abdo completely transformed the house into something that is light, bright, and great for summer. The best part is that it was done on a budget. I sat down and asked the ladies how they did it. How do you make the house flow together, and what are some good ideas to change things up without breaking the bank? They gave me 5 tips to decorate your house on a budget that I'm going to share with you today.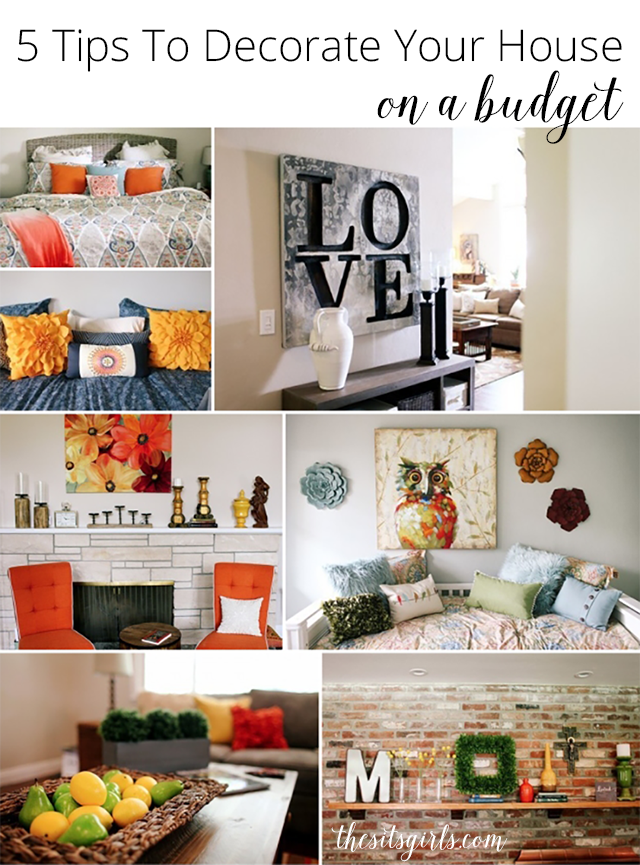 5 Tips To Decorate Your House On A Budget
1. Inspiration: Get inspired by your home. The best way to do this is by spending a few moments in the space that you want to transform and take into consideration the existing lighting and décor.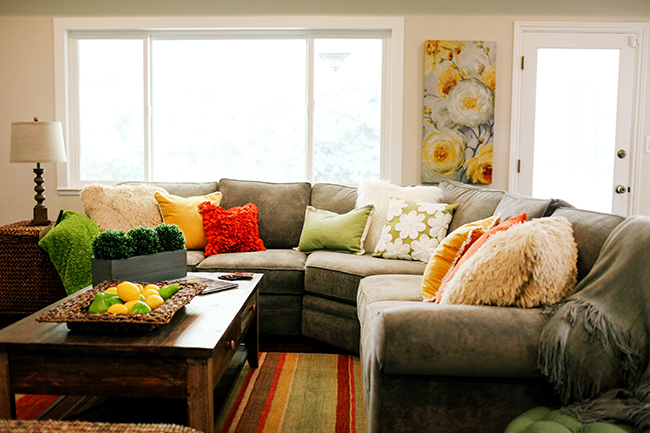 Once you get a feeling for the direction you want to go then shop for ONE item, or two, that will begin the transformation.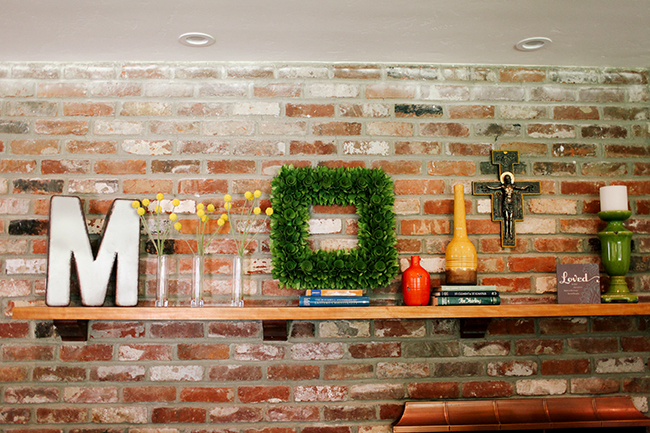 Look for a key piece, maybe its some funky pillows, a rug, or a picture, and then go from there. It is better to build slowly, and add naturally to your décor, that way you can tell how stuff is meshing together!
2. For this house the ladies decided to start in the kitchen. Maureen found some awesome canvas framed art that had colors yellow, green, and orange. Since it is summertime she thought it would be the perfect touch to really bring the sunshine in!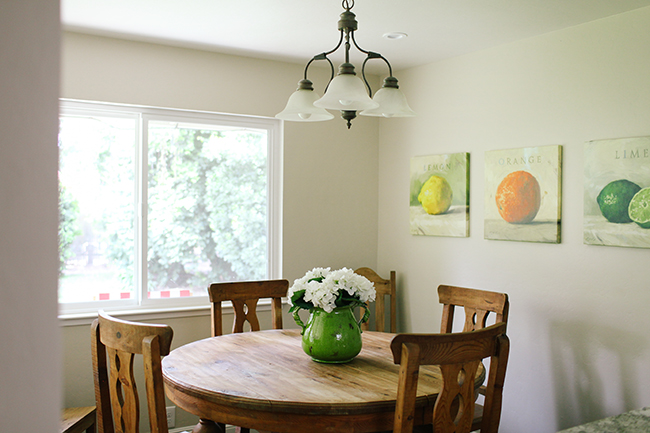 Those colors were the start to the color flow throughout the whole house. Not every room is exactly the same, but the same pops of colors were used to really tie it together.
3. The best way to really add that extra pizazz to your decorating is by mixing textures and patterns.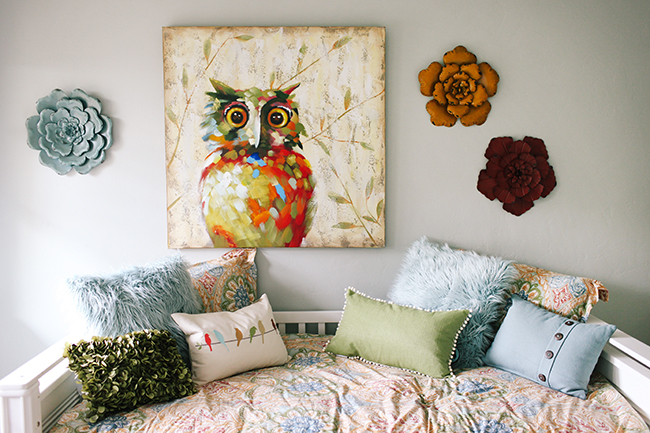 You can really enhance a simple area by mixing a jute rug with some shaggy throw pillows. In this house there is a mixture of beaded pillows, shaggy pillows, and patterned pillows, and they work together fabulously.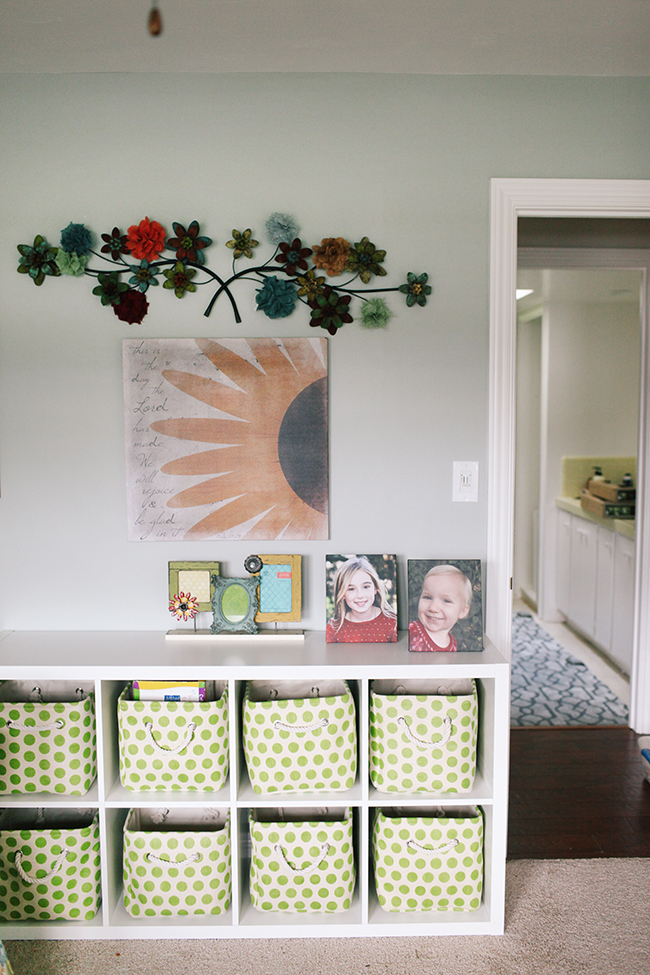 4. Let's talk about the B word… BUDGET! Yes, you need to stay within your budget. The best way to do this is to shop around.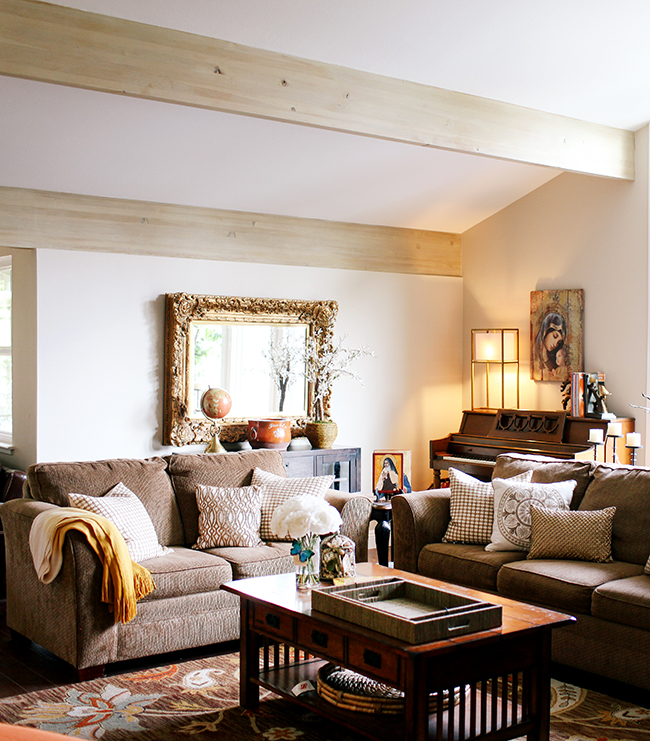 Hit up garage sales, for instance, this beautiful ornate gold mirror was found at a garage sale, visit various home goods stores, and discount designer stores.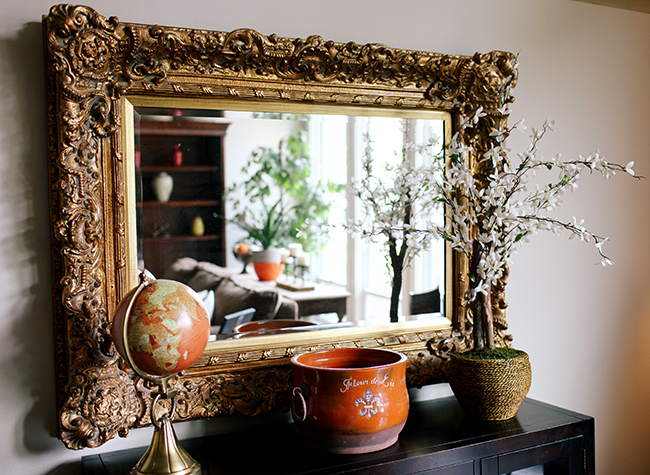 Look for things with lasting quality. Check online discount retails, sites like Joss and Main have awesome daily deals! Also, don't worry, it takes time to acquire things, but start with your one inspiration piece, and go from there!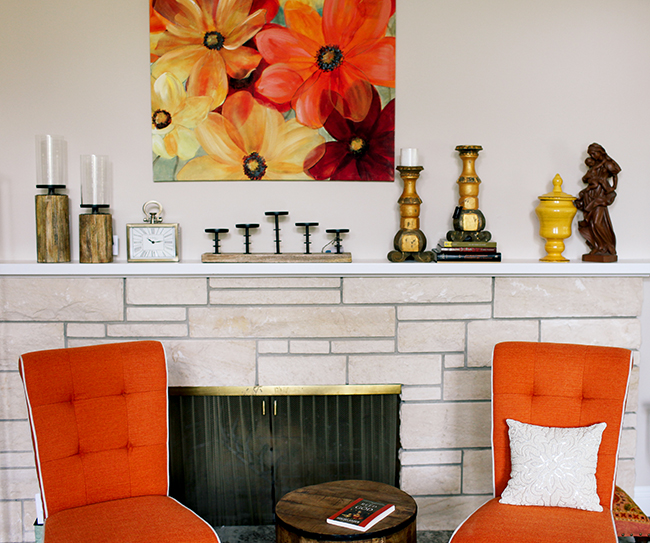 5. Lastly make sure the design you are going for is function for your life. Use pieces that are pretty and functional – make it easy to organize your pace so that your newly decorated home can stay neat.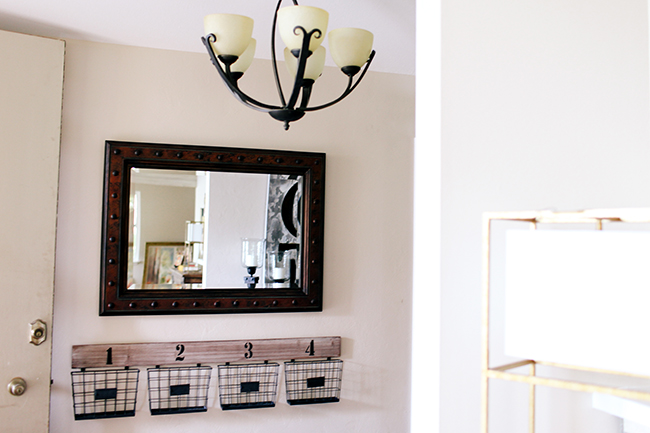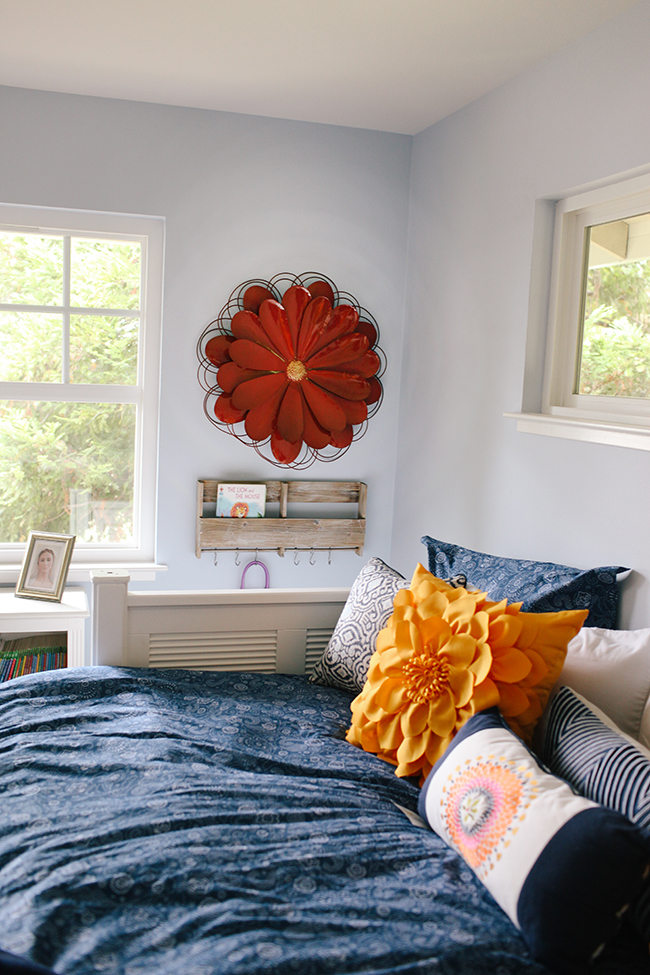 If you have little ones, you might have to can your plans for a white sofa, but you can still use accents of white! Little things can go a long way, throw pillows can really dress up an inexpensive sofa, and faux plants can add some life to the room!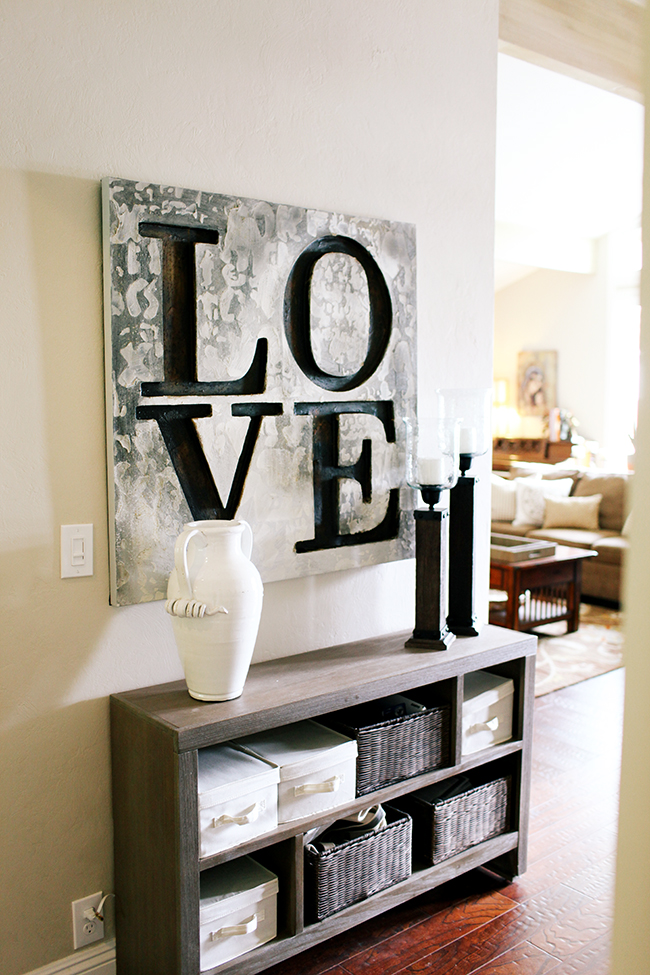 Mix different colors of metals, silver and gold can go together, and really add a richness to your design. Whatever you do, make sure it feels like home, after all that's the most important part!