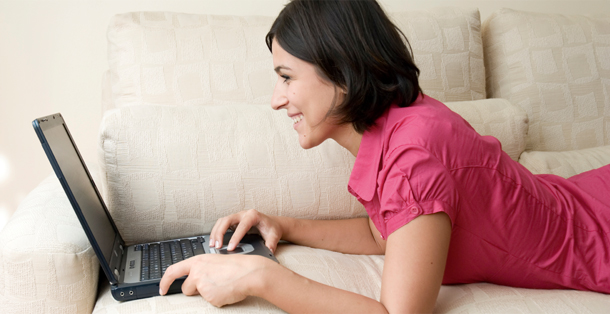 Learn How to Blog… Better
Are you interested in learning more about how to blog, but haven't been able to attend Bloggy Boot Camp? Then let us bring our conference series to you! Starting in April, we'll be sharing our blogging tips and know-how with you, all from the comfort of your home.
Our three part series will focus on the following topics:
How to Build Your Brand Through Social Media

Are you interested in driving more readers to your blog? Then be sure you have the tools you need in order to grow your audience.

During our How to Build Your Brand Through Social Media session, we'll cover the following topics:

What are the elements that go into a great blog?
How to gain (and keep) readers
Why building a community around your site is critical to your success
The importance of social media platforms, such as Twitter and Facebook, and how to use them effectively. More specifically…

How to set up a Facebook fan page
How to grow your presence on Twitter

Growing Your Blog Through SEO

Understanding the in's and out's of SEO can be confusing, but it doesn't have to be. By creating content that is search engine friendly, you can grow your audience organically and without the added hassle of continuously jumping on every social media platform around.

During our Growing Your Blog Through SEO session, we'll answer the following questions:

What is SEO and how does it work?
What steps should you follow in order to increase your organic traffic from search engines?
What are the specific guidelines you should follow, in terms of meta descriptions and keywords?
Can you strike a balance between getting creative with your content and still having your posts show up in Google, Yahoo, and Bing?

How to Monetize Your Blog Effectively

Ads in your sidebar are always a possibility when it comes to making money from your blog, but what we've learned is that hosting a graphic in your sidebar for a business is simply one component of a successful partnership with a brand. There is plenty more you can and should be doing as a blogger.

During our How to Monetize Successfully Online session, we'll dive into the following details:

The importance of niche blogging
How to connect with a brand based on your personality, and not your pageviews
Direct vs. indirect earning methods
Components of successful blog posts when working with brands
How to incorporate a brand message into all aspects of your social media presence without driving away readers
The best part about these classes?  We'll be offering this education to you through posts in our Education channel and through activities in our discussion forum for FREE.  In other words, you can log in, read the material, and work through our tips and how to's at any time and at your own pace.
We'll be kicking off our online learning effort with How to Build Your Brand Through Social Media on April 18.  The following two courses that we outlined above will be offered in subsequent months, with Growing Your Blog Through SEO happening in May and How to Monetize Your Blog Effectively in June.
Additional dates and details will be announced on our website in coming months.  In order to stay updated, be sure to subscribe to our posts.  You won't want to miss this!  Participants are sure to receive the valuable information and coaching that has become synonymous with Bloggy Boot Camp.