Do you have a fun, beautiful post you want to share? It should be visually appealing – crafting and recipe posts are especially great for Instagram!
If so, then we want to feature you! It is super easy to get involved.
Here's how:
Option 1: Link Up
Every Tuesday, we host a DIY Linky when we welcome you to link up a recent craft, recipe, or DIY post. At the end of the week, we go through the list and select our favorite posts from the week. These posts are shared on Instagram, the following week's DIY blog post, in our newsletter, as well as other social media platforms.
Option 2: Tag #SITSBlogging on Instagram
We love re-gramming the fabulous content our community is creating. If you want to get our attention, simply tag your image on Instagram with the hashtag, #SITSBlogging. We are continually going through our feed to feature the best of the best.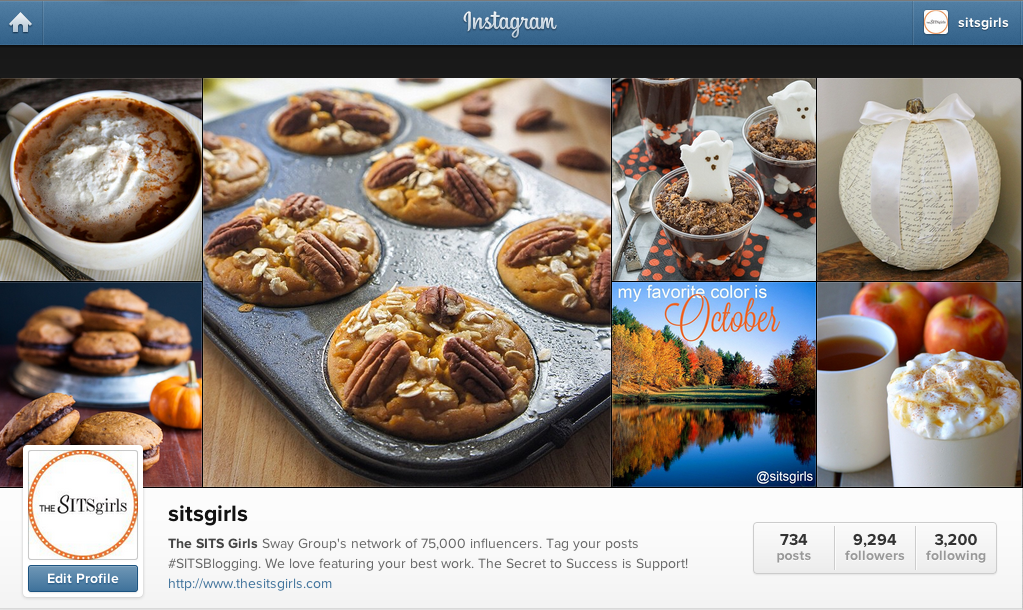 Even if your blog post is not selected to be featured, it's still a great way to get exposure to bloggers in our community, and drive traffic to your creative projects.
You can see an example of our weekly link ups here:
http://www.thesitsgirls.com/diy/thanksgiving-tree-craft/
We can't wait to see your beautiful posts!