This post may contain affiliate links which may give us a commission at no additional cost to you. As an Amazon Associate we earn from qualifying purchases.
Organization is key. I literally live and die by my planners. I am one of those people to write down the tiniest things, because I will 100% forget if I don't write them down. A day planner is a great way to organize your day and stay on top of all the tasks you need to complete. There are so many different styles that there is sure to be one that suits your fancy! Here are 10 of the best day planners to keep you on track!
10 of the Best Day Planners to Keep You On Track
Note: this post contains affiliate links which give us a commission at no additional cost to you.
The first thing I love about the essential monthly and weekly planner is that it comes in 3 sizes, which makes it an absolute must. A smaller 5×8 option, which is perfect to toss in your purse, a medium 7×9 option, and a larger 8×11 option. It also comes with sticky notes, which are perfect to toss on the page with a VIP task that needs immediate attention! I also love that the calendar starts in November and runs through December!
Sometimes you need to write your goals out week by week. The Cossac planner has a great space for weekly goals, an area to review last week's goals, and even a health section. This is great for those of you trying to maintain New Year's Resolutions and hit those health goals!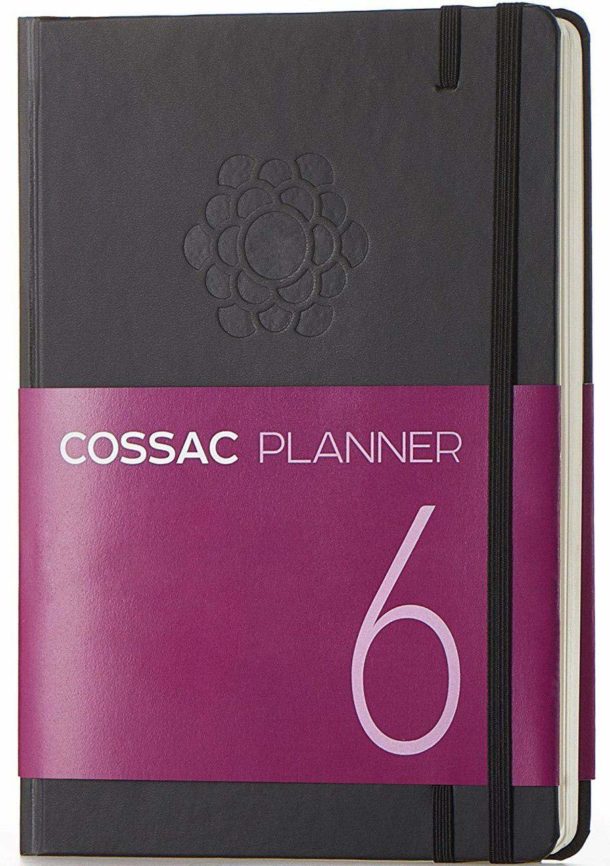 The Lilly Pulitzer planner is a favorite of a seasoned blogger, Shell at Things I Can't Say. She knows all too well that staying organized is a must when it comes to juggling blogging, work, and family life. One of the best things about this planner is that it's UNDATED, which means you can start it whenever you want! It has a top priorities area, a place for appointments, and a calls and emails section! That's why it's one of the best day planners.
This is a hilarious planner that is perfect for anyone with a sense of humor. Why not tackle your list while you have a good laugh? It includes an area for a vision board and a notes section to plot your failures and triumphs for the year! Totally one of the best day planners.
The Flex Day planner includes tons of bonuses! It has a full calendar year for two years, and an addition of half pages for working days. Sometimes you don't want your work and your personal life mixed together, because that can be too chaotic. If that's your life, then, this is the planner for you!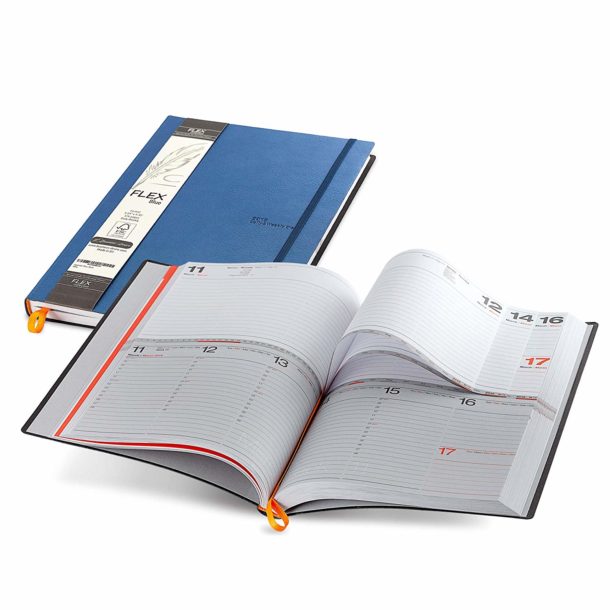 If fashion is your friend, then you are going to love the Bloom Day planner. The cover screams trendy, and is definitely one that you will want to leave out on display. The inside is equally as cute, with a "parties for the year page", and a goals page that encourages doodling. Teens, millennials, and artsy types will love this great tool for staying on track and expressing themselves creatively.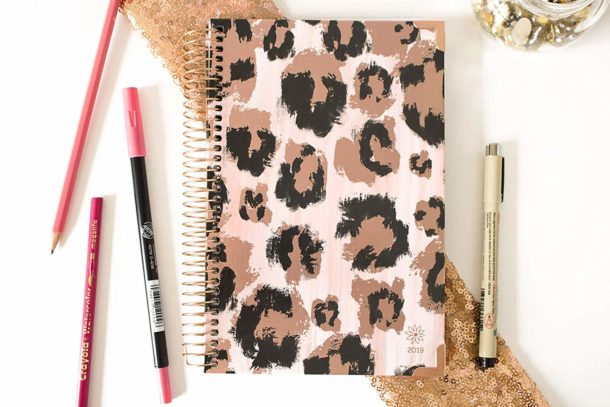 Are you the ultimate control freak? The Busy Bee planner is perfect for you. It comes complete with stickers and pens, and everything you need to make sure your daily tasks are getting done. It has an area to jot down reminders and extra space for notes at the top of the calendar pages. Also, it has some really cute sayings to inspire you on days in which it seems like you need something extra!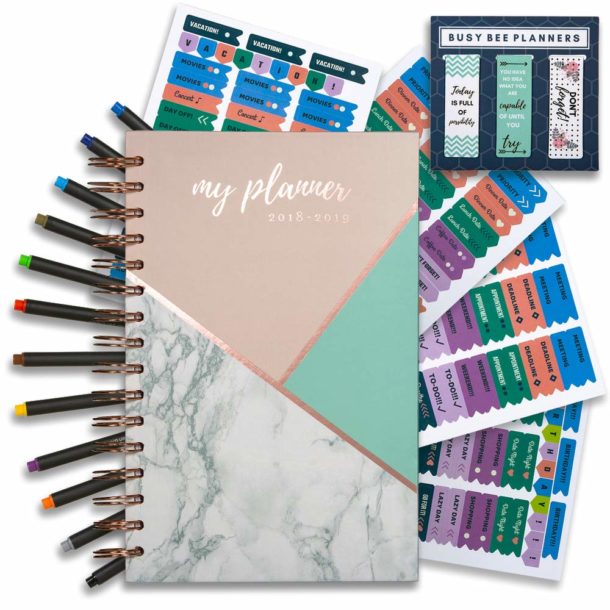 Being intentional about staying in touch is a necessary thing in today's world. Not only does the At A Glance planner have all the info for you to chart your days, but it also boasts a contact sheet, as well. It's a minimalist design that is a large enough size to write everything you need to plan your day.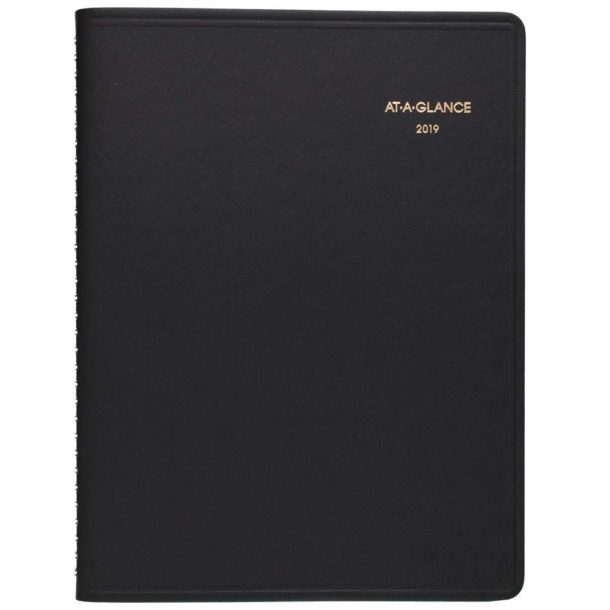 The High Performance planner might be the ultimate planner. In fact, it is currently ranked #1 in the Strategic Business Planners section. This planner features a Whole Life Assessment. It also contains a check list to help keep yourself accountable if you tend to be a workaholic. Make sure that you aren't putting too much time into your work life, and not leaving enough for play!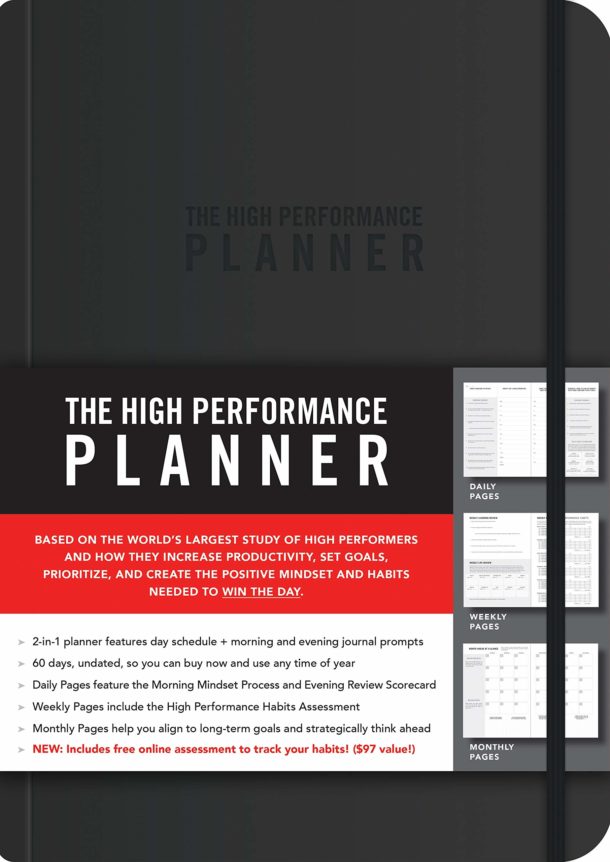 Sometimes you need a simple design to keep you on track. Daily tasks can pile up unless everything is neatly written out for the day. The Simplified planner has fun bright colors and tabs that make planning easy. It even has a space for a Bucket List and planning the Holidays!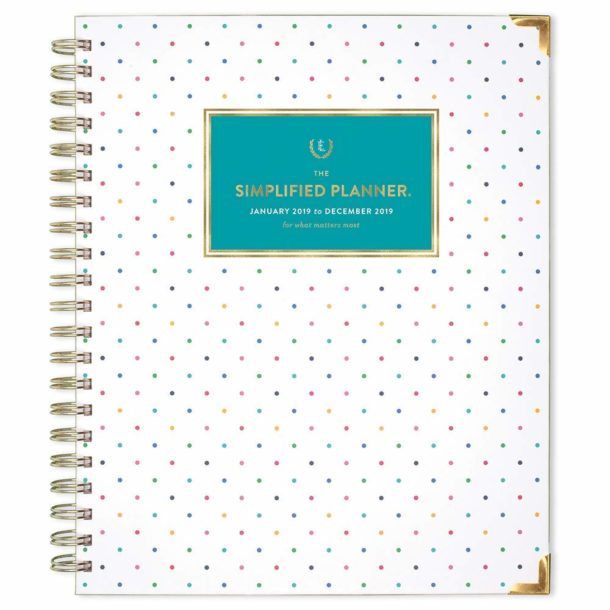 Make sure you choose a planner that is the best for YOU!
There are so many choices to organize your day and make sure you aren't forgetting any of those very important to-dos. When choosing a planner, make sure it fits your personality and daily life. One size most definitely does not fit all, because it needs to be a planner that inspires and works for YOU!
Looking for more organizational tips, or where to put that new day planner? Check out How to Organize Your Home Office!