This post may contain affiliate links which may give us a commission at no additional cost to you. As an Amazon Associate we earn from qualifying purchases.
I'm a personal trainer and a group fitness instructor. For fun, I train for half marathons and triathlons. So, yes, I am probably more excited about healthy living than most people.
But I'm also a busy working mom who likes to eat chocolate, binge watch Netflix shows, and drink wine with my besties.
It's all about balance, or as I like to say — moderation in all things including moderation.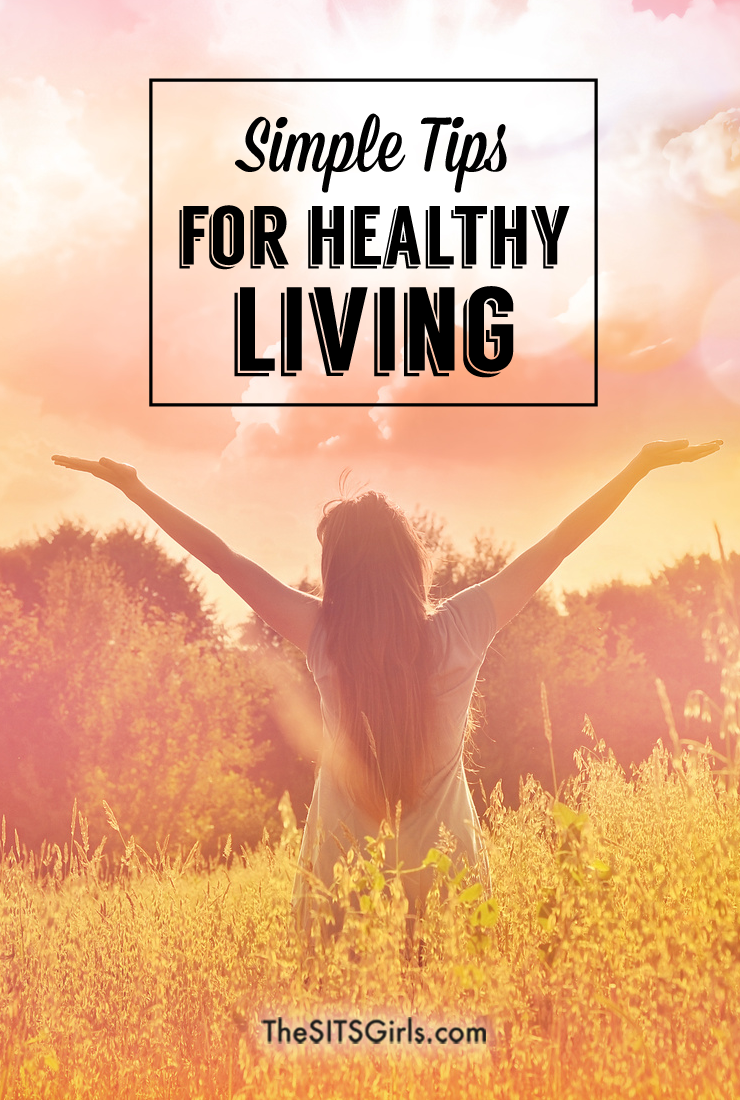 5 Tips For Healthy Living
Healthy living doesn't have to be all kale smoothies and bootcamps. For me, following these five tips makes a huge difference in how I feel, how I work and how I parent. Try them and see if it helps you!
1) Fit in Fitness
My friends started a movement called "What You Can, When You Can" and I absolutely LOVE it. Sometimes, you can't get to the gym for a 90-minute workout. Sometimes, you're stuck at a fast food chain or a family gathering where the healthiest option is a potato "salad." And heck, sometimes you just don't feel like being healthy. It's OK! Embrace the times and places that you can make good choices, and let the rest go.
Can't go to the gym? Maybe you can walk to your kid's daycare to pick him or her up! Find yourself at McDonald's? Get the cheeseburger but instead of the fries, get a small salad. Do squats while folding laundry. Stash a water bottle at work so that you can easly pick water over soda. Find small ways to make changes and watch them add up.
2) Follow the every-other rule
I love soda. Can't help it. The bubbles, the sweetness and yes, I even sometimes prefer the diet variety. But I know it's not that great for me. Instead of giving it up completely, I try to follow an every-other rule. A soda every other week instead of every week or every day.
Try alternating fresh fruit with your favorite decadent dessert. Or drink wine on the weekends only. Don't force yourself to give up what you love — it's a recipe for failure. Limit the times that you have it, and it really will feel like a special treat.
3) Ommmmm
I know that yoga and meditation aren't for everyone, but I truly think that they are the key to happier, healthier lives. Intimidated by the crazy postures you see on Instagram? Think yoga is just for hippies and hate the idea of chanting? Try a few sun salutations when you wake up, or right before bed. Download a meditation app or play the spa station on Pandora while you're brushing your teeth.
You don't have to fully commit to becoming a yogi to get a benefit from yoga.
4) Go heavy and go hard
So many people think that workouts have to be long. But if you lift heavy and embrace high-intensity intervals (provided, of course, you have the green light from your medical provder), you can get a killer session done in just 10-15 minutes. Women, especially — push yourself! You can do fewer reps with heavier weights and not only get your workout done faster, but you can have a much more effective result.
5) Say NO. Often.
I embrace the word no. "No, I'm sorry, I can't come over to walk your dog while you're on vacation." "No, I'm sorry, I already have plans this weekend." "Thanks, but no thanks!"
I'm not saying be a jerk. If you can do something quickly and easily for someone else, do it! But when you're asked to do something that will get in the way of your health — even if what you need for your health is some alone time in a bubble bath — it's totally OK to politely opt out. You can do anything you want, but not everything. At least not all at once.
How do you find balance and moderation in your life? Share your tips in the comments. Tell us what you are going to do more of or less of this year, and let's encourage each other toward healthy living.
Keep Reading
Want more tips for healthy living? Check out these posts: