This post may contain affiliate links which may give us a commission at no additional cost to you. As an Amazon Associate we earn from qualifying purchases.
Sometimes, the ideas for blog posts come easily. We can fill up our editorial calendar for the month in a single setting.
But sooner or later, it will happen. The dreaded writer's block. Or blogger's block.
Sometimes it happens because of a change in blog direction. Sometimes because there's so much going on in our lives that we don't know how to begin to share it. And other times, it's just that general I-don't-know-what-to-write writer's block.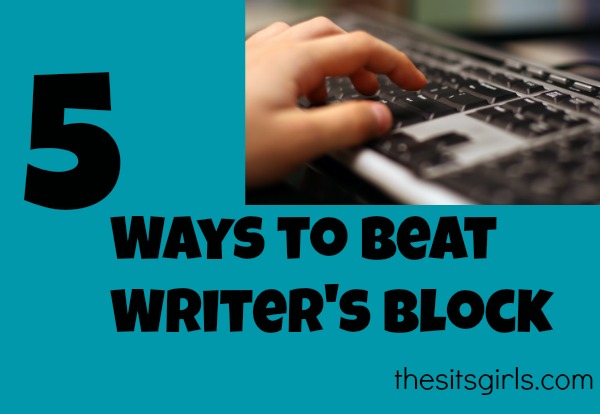 How do you beat writer's block?
Revamp some of your old material.
Dig through your archives and pull out a post from when you first started blogging that most of your current readers probably haven't seen. Edit it and repost. Or give an update on what has happened since then.
Finish those drafts.
Chances are that you have started some posts that you never finished. Go in and finish them now! At this point, I have over 100 posts in draft. When I get stuck, it helps to have a post started instead of having to come up with a new topic.
Answer reader questions.
Check the comments of your more recent posts. Did your readers have any questions for you? Write a post answering them.
Make use of writing prompts.
There are blog link ups out there that give you writing prompts. Pick one and join in! Mama Kat's Writer's Workshop and Northwestmommy's Monday Listicles are two great places to start.
Take a break.
The pressure of that blank screen staring you in the face can make writer's block worse. Shut it down and take a break. Go do something else- something that might inspire a blog post.
What do you do to beat writer's block?