This post may contain affiliate links which may give us a commission at no additional cost to you. As an Amazon Associate we earn from qualifying purchases.
When it comes to ways to be happy, the path to achieving that inner and outer glow may actually start making someone else feel good.
Sound crazy? Maybe. Or perhaps figuring out ways to get happy starts by looking outside of yourself.
We will never know all that is going on in someone's life. It is just not possible. Even people we know and love may be struggling with concerns and challenges that they don't feel they can share.
Read on to find 7 ways to be happy simply by making someone else's day.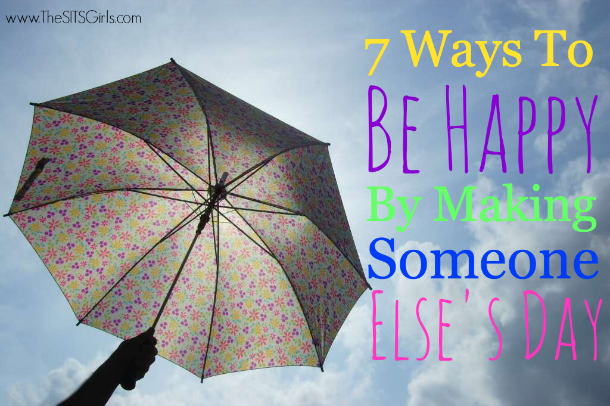 Ways to Be Happy By Making Someone Else's Day
Here are seven easy ways to make someone's day. They might not take away the challenges they are facing or the concerns that are on their heart, but they will let them know that someone is thinking of them.
#1: Hold a Door Open
It is so easy to rush in a door to get to an appointment or pick up a carton of milk. If you hesitate for a moment and hold the door open for even just a second, someone might just walk through it. They too may be rushing to get to a meeting due to a late start, jammed up traffic on the highway or their child's inability to find their left shoe.
#2: Bring In a Sweet Treat to Share
If you are someone who works outside your home, you can bring something to your office. If you work at home or your office mates avoid treats, you could take something to your child's school, a next door neighbor or even your local firemen. It doesn't even have to be homemade. There is just something wonderful about know someone thought you would enjoy a bite or two of a sweet treat.
There are dozens of people in our lives that would love to get a note via snail mail. Even your mail delivery person would probably enjoy be given a note of thanks or card sharing that you hope they have a great day.
#4: Simple Greeting to Friends and Strangers
Simply saying "Good Morning" or "Have a Great Day" as you pass someone can make someone's day. It can do something for you too. Acknowledging someone with a greeting that is heartfelt takes focus off you and things you may be challenged with.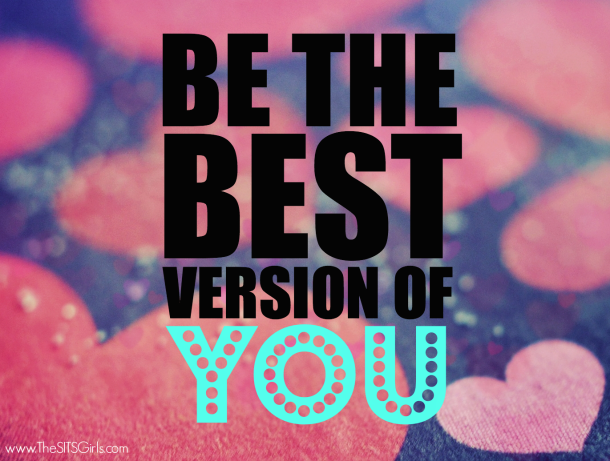 #5: Offer to Take Their Cart
If see someone heading across the parking lot to find a place to return a grocery cart, why not offer take it for them. You may not even need the cart, but you are saving them some steps.
#6: Bouquets of Dandelions
There is something special about flowers picked by children. My son loves to pick dandelions for the lady next door. Yes, they are weeds. Yet she loves to be remembered with his tiny tokens. A single bloom from your yard or "weed" may be displayed in their kitchen window or mantle for a couple of days.
#7: Saying Thank You
Whether it is saying thank you to someone who have just served you a meal or helped your child out the car in carline or returned your phone call, simply saying thank you acknowledges that someone has provided you with service. People don't seem to say it often these days. Maybe it is something that should be said more often.
These seven easy ways to be happy by making someone's day don't take a lot of time or money. They can totally change the course of someone's day and brighten a dark moment or two. Maybe they will encourage some to try to make someone else's day.
What will do you today to make someone else happy?
Chat in the comments below or head over to our Facebook fanpage to share.
Want More Ways to Be Happy
If you enjoyed this post, then be sure to keep reading!