This post may contain affiliate links which may give us a commission at no additional cost to you. As an Amazon Associate we earn from qualifying purchases.
Before you decide to quit, give it one more try.
Before you forgive, learn to say sorry.
Before you get tired, give it one more push.
Before giving your opinion, learn to listen.
Before you demand attention, learn to respect.
All it takes is just a moment to stop and think.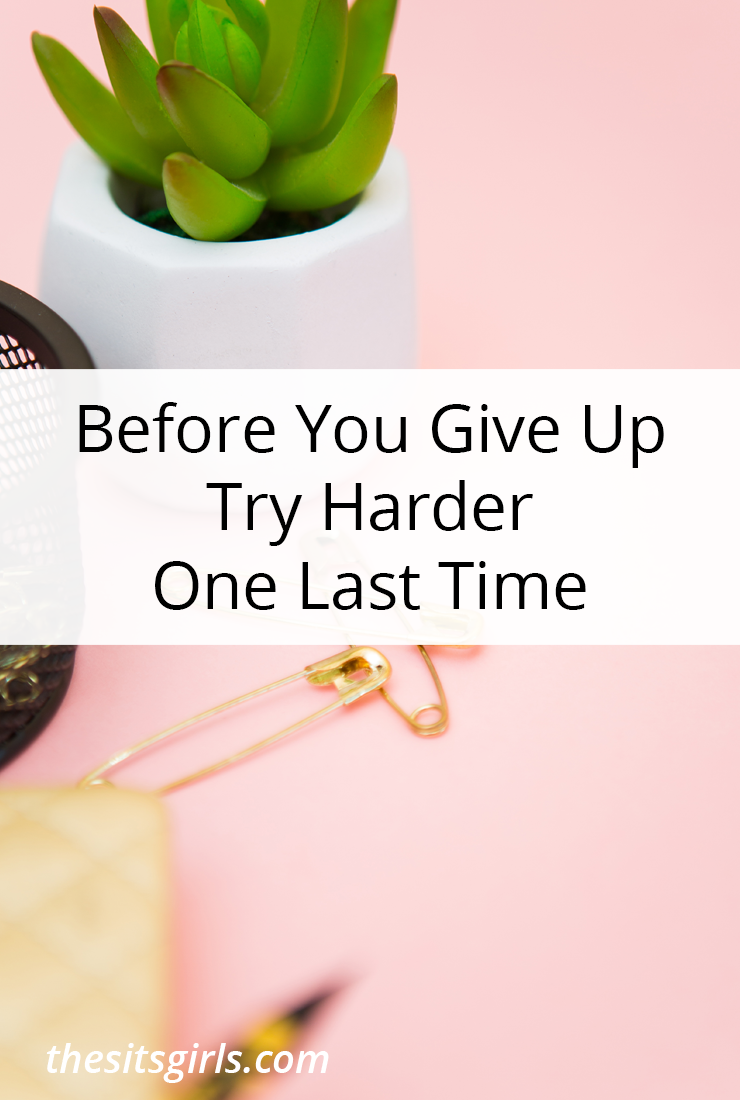 Before You Give Up
Being alive is not living a life. Life is like a heartbeat line, with ups and downs. Our heart is fine as long as it's this way. If the line gets straight, we are in trouble, most likely dead. The minute our life becomes stagnant without any experiences, our soul is in trouble. We are just alive and no longer living. Living is not about being perfect or doing the right thing all the time or about never breaking the rules. Living is an art. An art to find out the purpose of our existence. In this process lies the countless experiences, good and bad, mistakes, pitfalls, betrayal, love, relationships, fun, laughter and excitement.
When you feel lost within yourself, when your mind is playing a wrestling match inside your head, try helping others in any small way possible. Give, give and give. Giving is not charity. Giving is a selfishness of your heart to feel happy for yourself. Get selfish, help others, and you will not regret it. Do it for yourself. On the death bed, nobody thinks about how much wealth they made or how many houses they own. You only think about your loved ones, your regrets for not being there for them, regrets for not following up your dreams, regrets for not trying harder. So learn to give and you will not regret. If you are scared, pray, hold hands with your loved ones, and take a step forward together.
Before you give up, try harder one last time.
Stop what you are doing and think about anything you love. A baby's innocent face, the selfless love of your dog, your mom or dad's smile, a tight hug from your love. Watch the vast sea and get lost in thoughts. Never shy away from your feelings. Smile at the positive ones and frown at the negative ones. Give it one second and move on.
When you fall, you need to get up and move on. I won't promise that you'll not fall again, but I promise it gets easier.
To start is the toughest. Fear of failure stops me from even trying out something. I go weak when I am craving for success with perfection. If you too feel the same, try thinking you'll fail and there is nothing to lose. It tricks your mind, gets you to concentrate on the process rather than the result. Overcoming the fear of failure and starting something by itself will be your first step to success.
Before you decide to quit, give it one more try.
Author Bio: Vanditha
My website is everything wonderful and weird about life. I write on various topics including lifestyle, philosophy, beauty, fashion and humor.