This post may contain affiliate links which may give us a commission at no additional cost to you. As an Amazon Associate we earn from qualifying purchases.
Many of you know my love of quotes from my blog posts as well as my social media interaction. Solid quotes have a way of inspiring me in various areas of my life. I can remember sitting in class and memorizing the quotes displayed across the room. Now, as an adult, I collect quotes that strike me in various forms. I know I'm not alone in loving quotes and keeping a collection of them for inspiration. I choose to share the best quotes from books to inspire you to be uniquely YOU because many bloggers fail to remember that is where their true success is going to come from.
Every one of us has our own story to share in life. We have all experienced things in totally different ways. In my book, we all have the right to have our opinions on things. We can agree to disagree! I love a respectable, healthy debate. I have been known to stir the pot just so that I can get YOUR opinion on issues.
One of the things that makes blogging so popular and profitable is the fact that we can share OUR judgements so that the world can learn how someone else feels about products/services or even known issues in the world. All too often, I have seen new bloggers get stuck in the mindset that it's already been shared. It bothers me because there is ALWAYS going to be someone who has shared an idea or thought you have. The key is that they haven't shared YOUR experiences or your opinions.
It is my mission with these best book quotes to inspire you to be UNIQUELY YOU! Your readers will respond, and either they will love you or hate you. I've always lived by the motto, "You either love me or hate me, but there's no in between." Quite honestly, I'm a blunt person who has experienced many things in life. I have an opinion on almost everything except politics! However, at the same time, I expect others to share their opinions and experiences with me, too. I know I can learn from others if they are willing to teach me. That's why I love blogging because I get that chance every day when I make my rounds reading blog posts.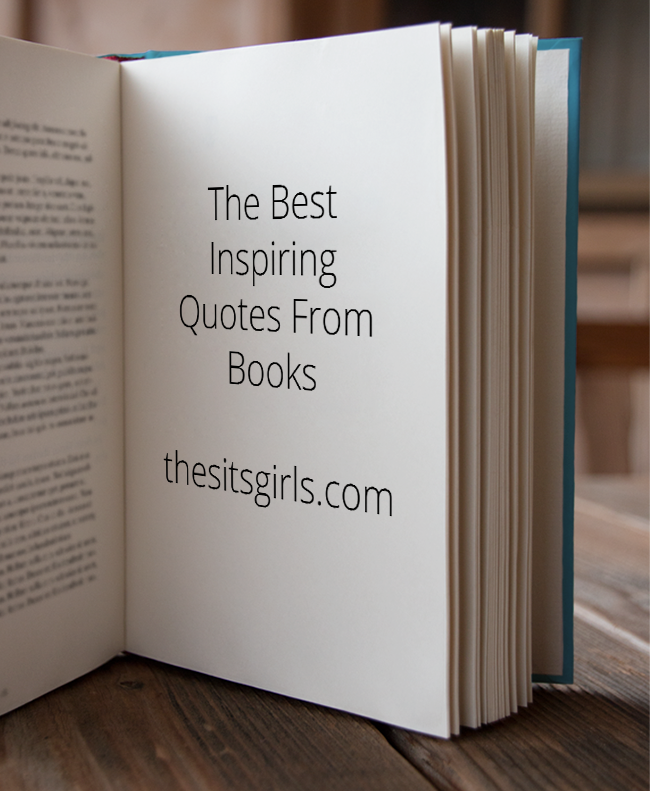 Let These Book Quotes Inspire You to Be Uniquely YOU!
"Do your thing and don't care if they like it." Tina Fey, Bossypants
"Your 'I Can' is more important than your IQ." Robin S. Sharma, The Monk Who Sold His Ferrari
"Don't be afraid of enemies who attack you. Be afraid of the friends who flatter you." Dale Carnegie, How to Win Friends and Influence People
"No man can get rich himself unless he enriches others." Early Nightingale, The Strangest Secret
"A goal should scare you a little, and excite you a lot." Joel Vitale, Zero Limits
"Sometimes the dreams that come true are the dreams you never even knew you had." Alice Sebold, The Lovely Bones
"No one can make you feel inferior without your consent." Eleanor Roosevelt, This is My Story
"Everybody has a secret world inside of them. All of the people of the world, I mean everybody. No matter how dull and boring they are on the outside, inside them they've got all unimaginable, magnificent, wonderful, stupid, amazing worlds. Not just one world. Hundreds of them. Thousands, maybe." Neil Gaiman, The Sandman, Vol. 5: A Game of You
"The difference between you and everyone else, is everyone else. And that's a lot, so you should feel special." Jarod Kintz, This Book is NOT FOR SALE
"Watch out for the average—they're usually hiding something big." James St. James, Party Monster: A Fabulous But True Tale of Murder in Clubland
"You can't stay in your corner of the Forest waiting for others to come to you. You have to go to them sometimes." A.A. Milne, Winnie-The-Pooh
"Be who you are and say what you feel, because those who mind don't matter and those who matter don't mind." Dr. Seuss
What book quote inspires you to be uniquely you?