This post may contain affiliate links which may give us a commission at no additional cost to you. As an Amazon Associate we earn from qualifying purchases.
Before I was a mother in a big, beautiful, blended stepfamily, I was a blogger. I began blogging and sharing my life via the ever-popular LiveJournal, in a private, friends only setting after high school. And when I lost my infant son, Liam, in 2008, I decided to begin publicly blogging as a way to connect with other families who had experienced loss. At that time, I desperately wanted to connect with people who were scarred like myself. As my life progressed and I had another son, became a busy Mom and wife, my blog transformed into more. A journal, a place to share family recipes, crafts, and to share my son's baby milestones, a virtual baby book, and a family journal.
When I got divorced, and eventually remarried to a man who had children of his own from previous relationships, my blogging life transformed. Boundaries changed, and I suddenly had several people offering their own opinions and set of rules as to what I should and shouldn't share. Once I found a space everyone was comfortable with (for instance, my step son is talked about, but his face in photos is excluded or blurred per his mother's instruction), I began sharing my life as a stepmother and mother to my own children.
Stepfamilies are more normal and common than one would think. With over 40-50% of marriages ending in divorce, many families are living a blended lifestyle. Children share homes, and siblings are often step or half, but they share a deep bond nonetheless. Our family is well-adjusted, and dare I say happy!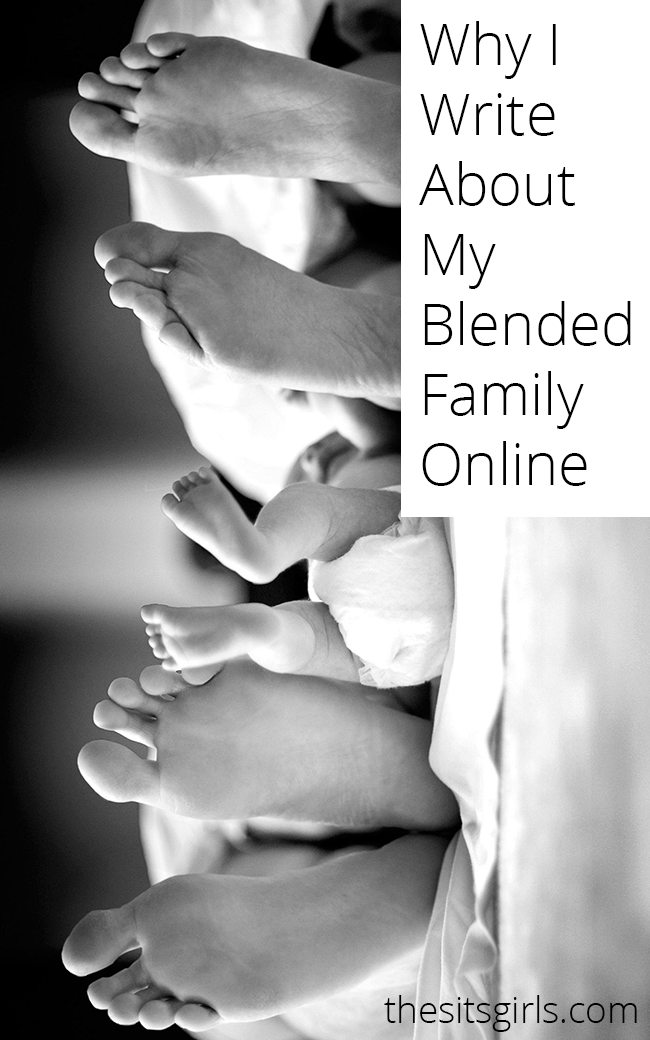 Why I Write About My Blended Family Online
Stepfamilies are often perceived with an evil stepmother at the helm, unhappy stepchildren, a manipulated dad who can't see past his lust for stepmom, and the mom's children placed high on a pedestal. I wanted to show how this is not the case with stepfamilies. We come with a little drama, which is inevitable with separated parents who are both passionate about their children, but we love one another fiercely. And we struggle with the same issues most normal families do, and celebrate the same triumphs. Ultimately, sharing my blended family online came down to four reason I was passionate about:
1. To inspire other families: I won't lie, being in a stepfamily comes with it's own set of challenges, but how you navigate those is essential in keeping your children happy. Growing up in a blended family myself, I felt prepared and equipped with the tools to guide my stepchildren and children through the struggles they will face as they grow up between two homes. I have advice to give, and my own experience to draw from and share to inspire fellow blended families.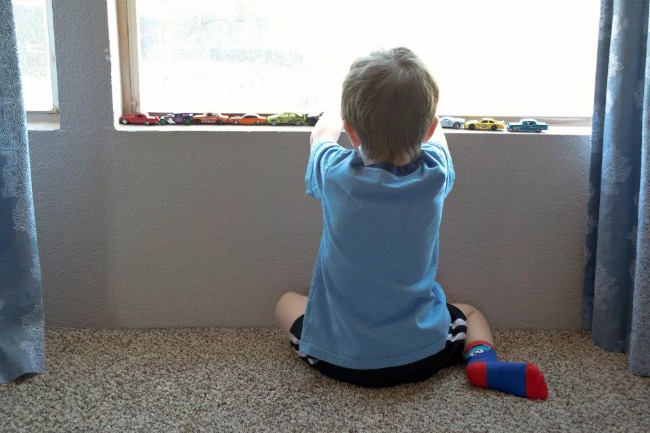 2. To normalize stepfamilies: People aren't exactly shouting from the mountain tops that they're a blended family and proud. There aren't many public blended families that are setting a positive example of what life really means when you're sharing homes and parents. Many stepfamilies don't share their lives and shy away from talking about their struggles or triumphs. There are full weeks where we just have our daughter at home and my stepson and son are with their other parents. There are other weeks when all five of our children are home, and our house is full of activity, noise, and love. Sometimes one or more kids will miss out on a family activity and sometimes we have them all involved. This is all normal. And this is what real stepfamilies look like.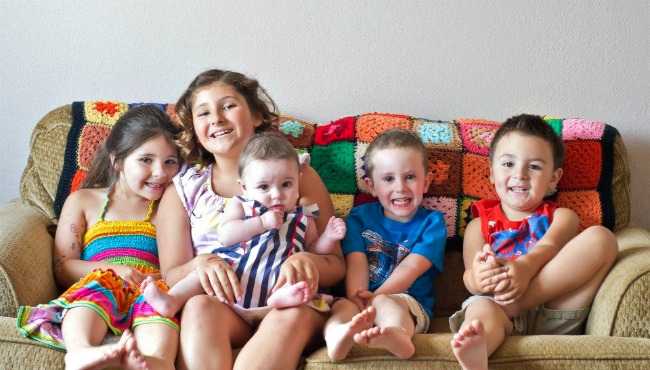 3. To tell our story: My original purpose when blogging was to share my life story. I didn't want that to stop just because my family was mixed. We have a story to tell. And I'm going to tell it.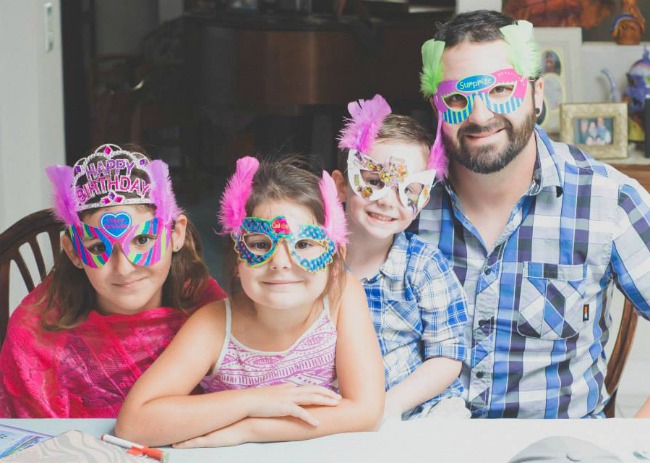 4. To give a face to blended families: By sharing my family and our children with my blog readers, I'm putting faces to divorced and blended families. People get to know me, the stepmother, and my children. They see how I interact with each of them, see how we love on all of them. It's harder to attach stereotypes and stigmas to someone when you feel like you know them. I'm giving a face to stepfamilies and showing that it can be done successfully… and with happy children.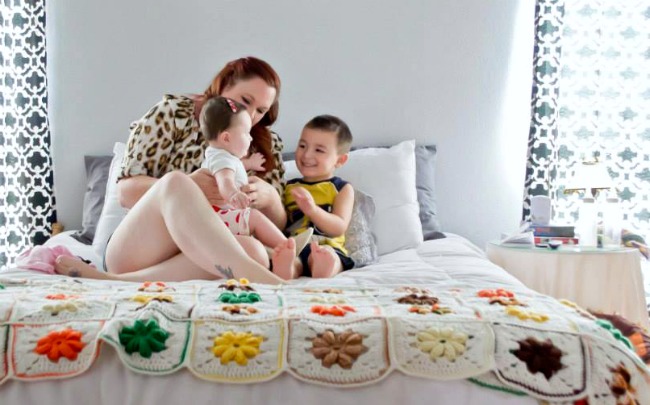 For me, it's always been important to normalize stepfamily relationships and blogging is one outlet I can easily do that with. Even before I had my own blended family, I grew up in one and grew up happy, healthy, well adjusted, and loved just a little extra by both a father and a stepfather who are passionate about their daughter. Blogging opens up the world to my life and what I share; so using it for furthering awareness on the stepfamily lifestyle was just a natural decision for me.
If you'd like to read more about my blended family, stop by my blog, OurHollyDays.com. You can also get a peek into our everyday lives via my Instagram account where I am an avid over-sharer.