This post may contain affiliate links which may give us a commission at no additional cost to you. As an Amazon Associate we earn from qualifying purchases.
Spring cleaning is in full swing, and there is nothing more satisfying than finding a cleaning tip or products that are a total GAME CHANGER! Did you know that 77% of households Spring clean every year? It is OK if you are in that 23% that skips spring cleaning. My goal for this post is to guide you to some of my favorite cleaning content creators that will inspire you to start your cleaning and organizational journey.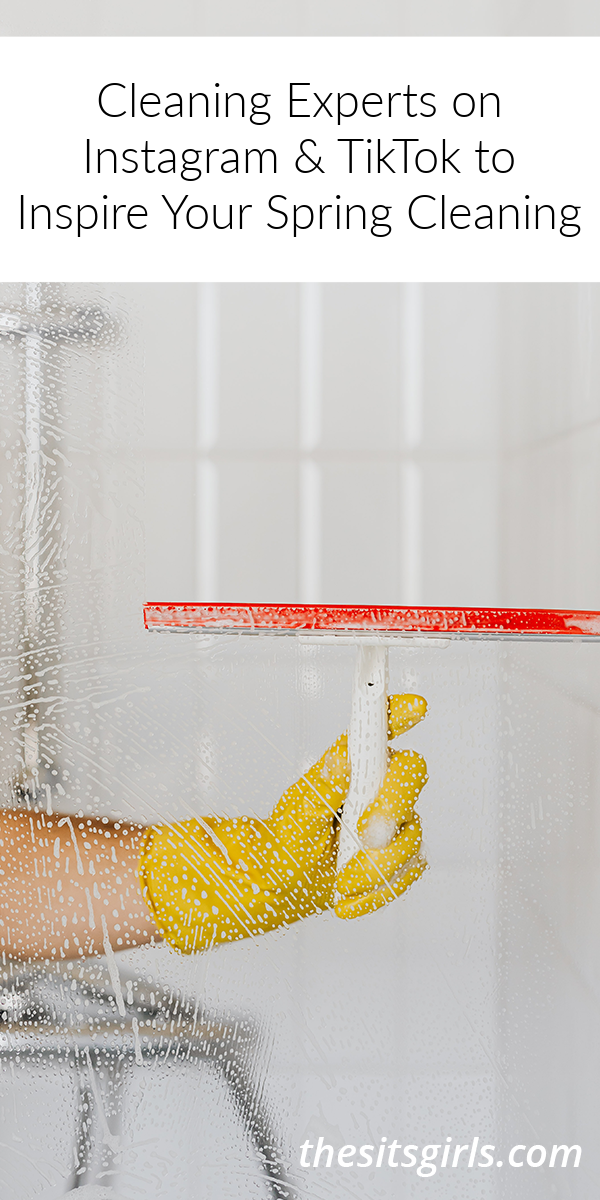 Top Instagram Cleaning Content Creators
GO CLEAN CO  – This account has over 2.3M followers with amazing tips and tricks on all things cleaning. She is a FIRM believer in powered tide and stripping your laundry!
CLEAN THAT UP – Brandon is a third-generation janitor who shares his most satisfying cleans with helpful tips and tricks along the way.
MAMA_MILA_AU – Chantel is more focused on organization and styling with a few cleaning hacks sprinkled throughout her feed, but she will make you want to purchase ALL of the containers!
Top TikTok Content Content Creators
TIDY PRO TIPS – Kaylie is on a mission to teach others virtually how to tidy up your home with her favorite cleaning products and accessories.
 CLEANWITH_KAYLEIGH – A UK mom who loves to share her cleaning hacks to help others stay motivated when cleaning their own home.
.SCRUBADUBDUB – Satisfying cleaning videos that will help you destress and inspire you to tackle your own home cleaning.
Don't forget to check out our other helpful cleaning blog posts below.