This post may contain affiliate links which may give us a commission at no additional cost to you. As an Amazon Associate we earn from qualifying purchases.
As January is sinking in, so is the motivation to start the year off the right way! While we may not stick to our diets all year and our desks may get lost under piles of paperwork by June, setting blogging resolutions now can help you succeed in 2013.
Need help setting some of your own? Check out what some of our community members had to say.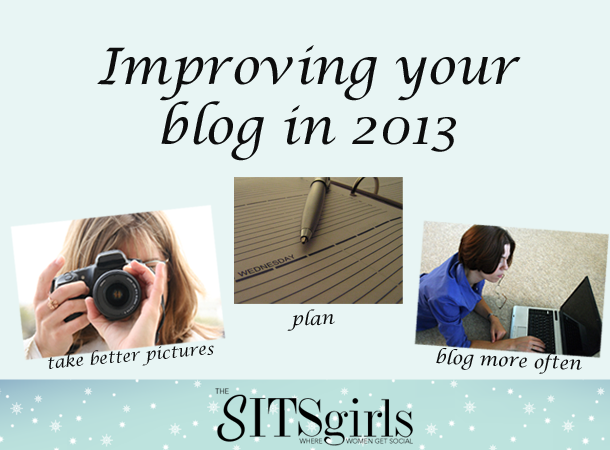 Common Blogging Resolutions
Blog more often
I'm getting a head start on it right now! I'm actually planning to blog regularly in 2013. Imagine that! Almost Happy New Year, everyone!!! – The Little Red Shop
I need to blog more and prepare a schedule – Marisa
I don't do resolutions, per se, but now that it will be less busy, I plan on being much more consistent with blogging itself, as well as visiting/posting to other blogs, continuing education and getting to know more bloggers overall. Looking forward to it! – Donna
Maintain my blogging schedule and connect more with my readers and fellow bloggers. – Co-Pilot Mom
This past year has been a bit off as far as blogging goes, and I hope to turn that around next year by pre-writing posts, using a calendar, and scheduling my time better. – Michaela
And Tonya sums it all up with her statement: "To be more productive in less time!"
Monetize, monetize, monetize!
Make an income from my blog! – Shan.
Go big or go home!!!! It's time to monetize baby!!! – Dina
Treat it like a real job, so I can make a living and not get one! – Kids Creative Chaos
Grow, grow, grow Monograms and Makeovers. BIG goals for 2013! – Becca
Learn more about ways I can earn money from my blog. 2013 is all about the money! – Krissy
Be inspired by Pinterest & improve photos
Improve my pictures and write longer posts- JDanielFoursMom
Definitely improving my pictures and being more consistent. I'm actually really excited about it! – Pricilla John
Driving traffic to my other sites i.e. Pinterest and Facebook are my goals for 2013; along with a new camera maybe my pictures can improve too! – The Growing Foodie
Get to using Pinterest more often! – Kim
I'd like to actually USE my blog in 2013, and do a few of those totally amazing ideas that I pin, instead of just letting them sit there in pin boards. – Sarah
What are some of your blogging resolutions for this year?