This post may contain affiliate links which may give us a commission at no additional cost to you. As an Amazon Associate we earn from qualifying purchases.
As adults, we spend about 3 hours and 43 minutes on our phones, not to mention the 8 hours most of us spend on the computer for work. So, you can imagine how easily our devices become unorganized and cluttered with everyday use. We recommend adding a digital declutter checklist to your regular cleaning to-do list.
Now that the busy fall season is approaching, it's time to take a moment and tackle this digital declutter to make your life easier!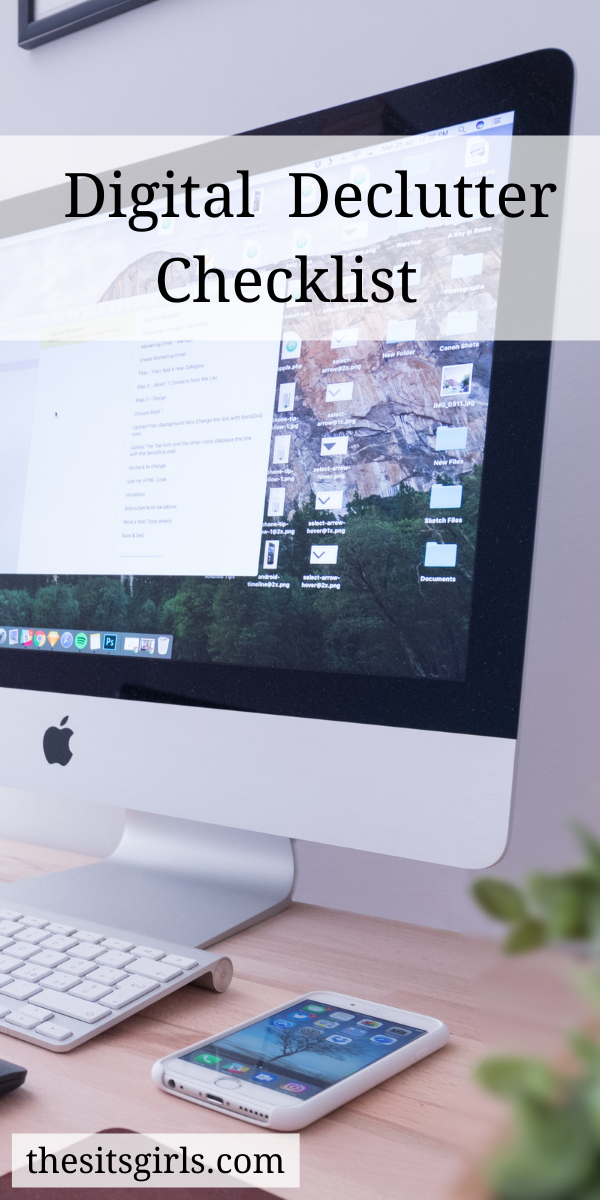 Digital Declutter Checklist
Before we begin, don't think of this as a mundane task. Think of this as a way to have more productive days with fewer distractions that will help you to reach your goals!
Below you will find our suggestions on where to start to help create more time and space for things that matter most.
Delete any unread emails & unsubscribe from promotional emails (while unsubscribing from all the promotional emails might be a task in itself, we recommend unsubscribing a few at a time. Only keep the ones that you ENJOY receiving!)
Organize desktop folders (rename folders and create folders within folders, remember to keep the folder names short but descriptive)
Delete documents you no longer need & empty the trash bin
Rename files (include topic and date)
Back up your files & photos on both the computer & phone
Clear browsing history & cache
Delete apps you don't use
Limit push notifications (notifications are very distracting, only allow push notifications that will enable you to be productive during the day)
Delete images & screenshots
Refresh wallpaper on both the computer & phone for a change of scenery
Don't forget to pin the below digital declutter checklist so you can reference these tips in the future!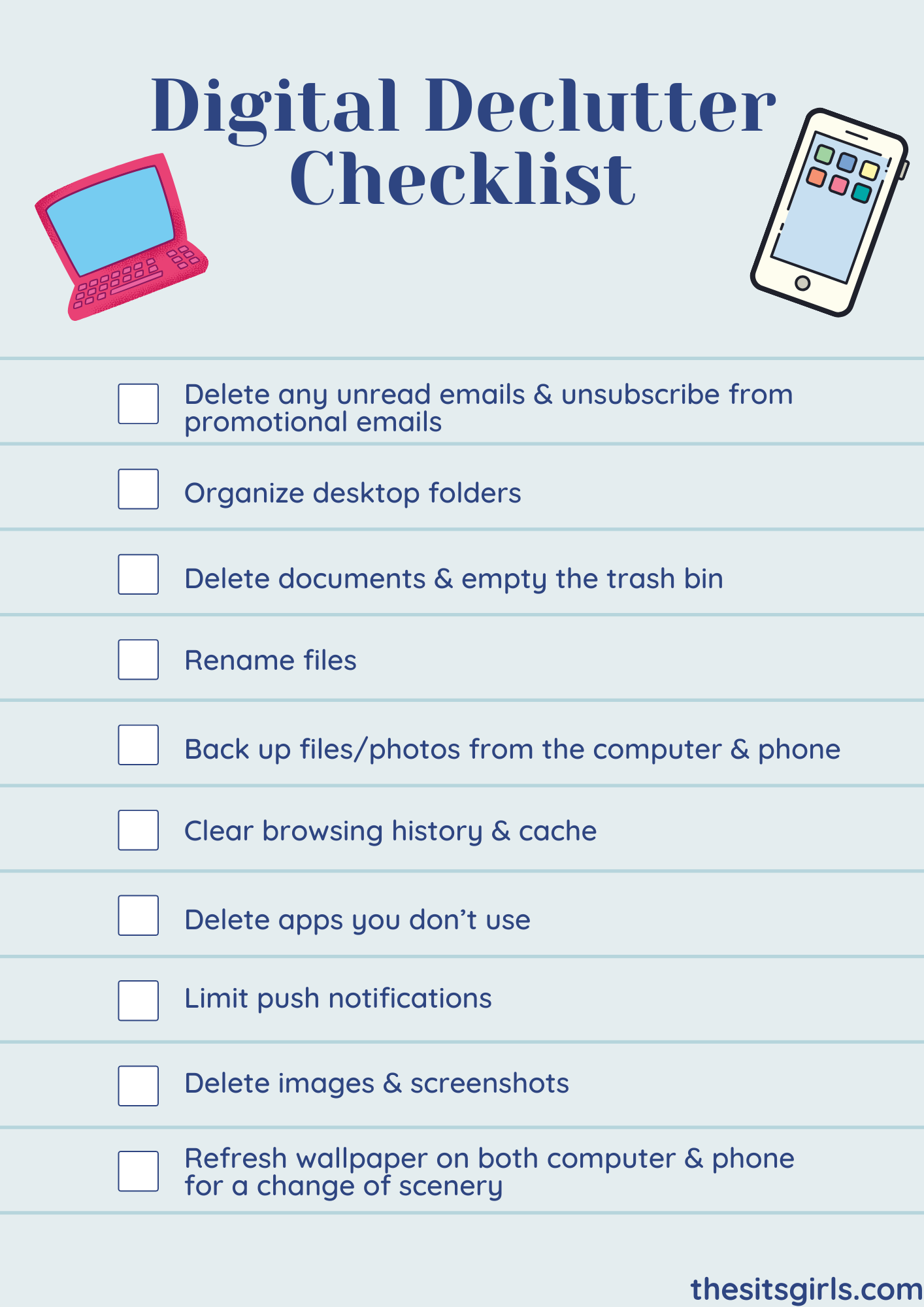 Let us know if you plan on doing a digital declutter this year. It's always so nice to have everything neatly organized heading into a new season.