This post may contain affiliate links which may give us a commission at no additional cost to you. As an Amazon Associate we earn from qualifying purchases.
There are more ways to get in touch with your inner artist than by painting gigantic murals or crafting a 2000 word opus (although those are also spiffy options). But in those rare instances where neither extended ladders nor gobs of alone time are at your disposal, here are some quick and easy ways to respect your creative side and replenish your artistic stores, so you can get those creative ideas flowing.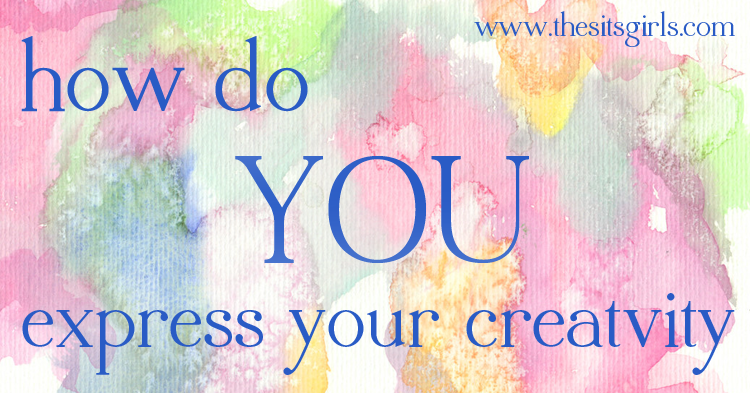 Tips To Help You Express Your Creative Ideas
Journal!
Has it been way too long since you've physically scribbled in a notebook? Forget page views, disregard comments- put the pen to the paper and just let the words flow! No matter if it's daily musings, nature haikus, or a really wonderfully scripted grocery list; it feels so good to fill a page with your thoughts. (Bonus if you can eventually turn it into something paid. Personally, my creativity is always stoked by the potential to get paid.)
Sing!
Now, I'm not saying you need to take center stage and karaoke some Journey (although it really wouldn't be a terrible idea), but even loading up a playlist of belt-worthy songs can change your mood and let loose some creativity. True story: I once attended a Rocky Horror Picture Show singalong and, later that weekend, finished a script that had been bugging me. Related? Possibly. Worth every single soul-soaring second? Absolutely.
Craft!
Even if you're (ahem) Pinterest-challenged, you can still create works of art worthy of any fridge. Haven't you been meaning to frame that photo you adore? Wouldn't that trio of vases look magnificent painted cerulean blue? And how fun would it be to put the kids' handprints on something other than your stainless steel appliances? I've found that making things with my hands and filling my space with new, beautiful (and cheap!) art projects really refills the ol' tank.
Dance!
You don't have to relegate yourself to overpriced clubs and questionable music that "the kids" are listening to (and yes, I realize I sound roughly 800 years old) in order to shake your moneymaker. Many communities offer free or discounted summer dance festivals and group classes. I mean, where else are you going to get your chance to salsa with your 70 year-old neighbor and his twin granddaughters? I love events like that because, as with any mixed group event, there's very little chance that I'll be the clumsiest gal attempting the two-step.
Nap!
Okay, that one's kind of a cheat. But truly, who isn't a better writer/friend/mother/human after a bit more shuteye? Besides, a good REM cycle brings on the best kind of creativity there is: dreaming! And besides, the better rested you are, the readier you are to get back to work and rake in the big bucks.
Freeing up loads more time for napping.
How do you express your creative side?
Keep Reading
Are you looking for more creative inspiration? You can find creativity quotes on our Inspiration Pinterest Board, and here are some posts you'll find helpful: