This post may contain affiliate links which may give us a commission at no additional cost to you. As an Amazon Associate we earn from qualifying purchases.
It's time! Our #SITSLettingGo Link-Up is finally here.
On Tuesday, we invited our community to join us on a new mission; one where we take a stand and say, "Yes! This is me. I'm real & vulnerable, and that is perfectly OK." It is our way of taking the first step towards letting go and redefining what it means to be our "best".
Many of our SITStahs have already risen to the challenge and written blog posts to share their story…
And Judy from Coffee Jitters is letting go of the illusion of control…
I like to think of myself as having superpowers. My favorite superpower is the ability to make things go away by not believing they are true. I've had a lot of practice using this superpower; I was diagnosed with stage 3 breast cancer while I was still breastfeeding my baby. That was practice using this superpower, but no success. One of the first things that hits you over the head with a cancer diagnosis, after confronting your mortality, is the understanding that you are not in control. Control is an illusion. This is a very difficult concept around which to wrap your brain…Read more.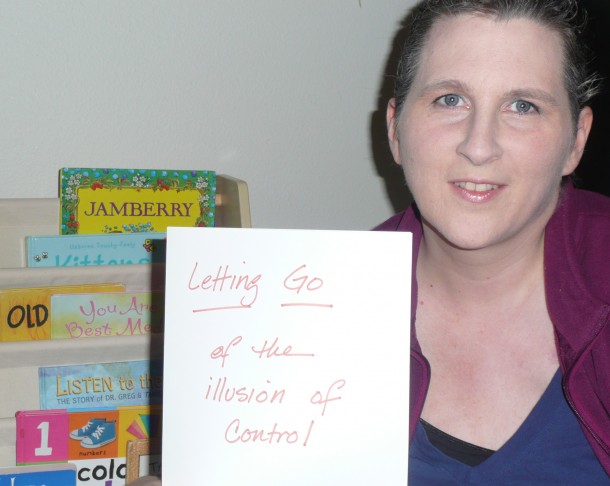 Tahnie from a happy girl is letting go of Superwoman…
But my heart steps in and says, Girl you're crazy.
And I realize two things.
ONE.
Superwoman doesn't exist.
and
TWO.
If she did? She would be dreadfully boring.
Thus the reason I'm letting go of her and embracing me…Read more.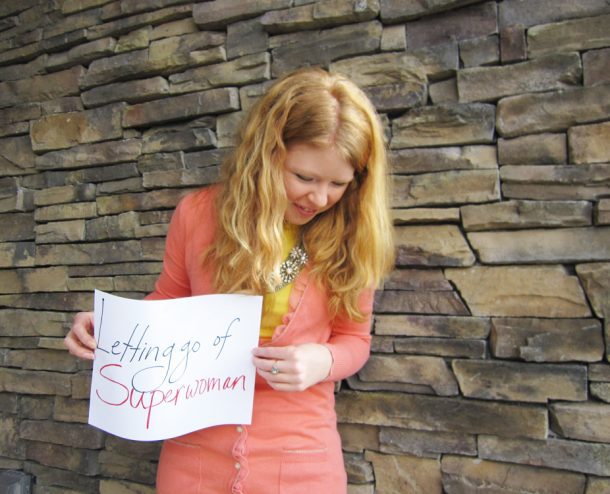 Jamee from A New Kind of Normal is letting go of her longing for her old self…
I first learned of the concept of "a new kind of normal" at a conference several years ago. It truly resonated with me and has been my life's goal since my illness diagnosis. But the thing is, I'm not there yet. This blog has wore the name "A New Kind of Normal" for almost 4 years but honestly I don't quite have a grip on it yet. I still catch myself looking over my shoulder longing for the old me. What I'm not OK with is my longing to be the old me. The thought that if I can just get back to this or do that like I used to, I will be OK. I want to be rid of that. The new me is something I should celebrate…Read more.

Brittany from BrittanyCiara.com is letting go of being her own worst enemy…
The other day, I was watching Disney channel… you know because us 18 year olds LOVE doing that! 😉 Any who, a song came on and it got me to thinking. Who says who I get to be? Who wrote the definition of the word perfection. Oh, that word… it used to make me shudder, it used to make me sad, but starting now I'm giving it the boot! Dear perfection, I'm not letting you control me anymore. Because when it comes to me, I wouldn't want to be anybody else…Read more.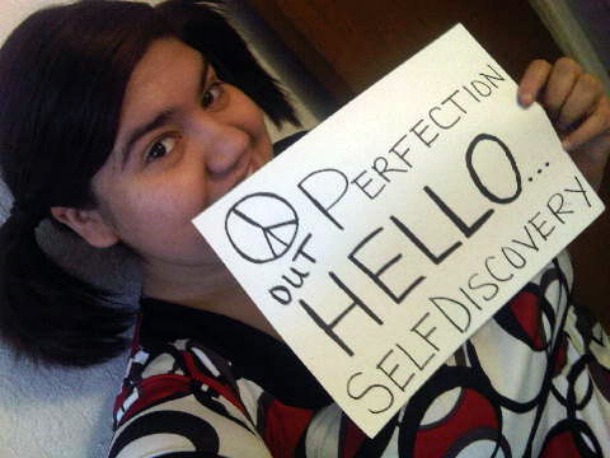 Now it's your turn! What are you ready to let go of? If you have a post that you would like to share, link it up here, tweet using the hashtag, #SITSLettingGo, and upload it to our Facebook fan page. We'd love to read about what changes you're ready to make!