This post may contain affiliate links which may give us a commission at no additional cost to you. As an Amazon Associate we earn from qualifying purchases.
I don't know if women are hard wired to simply agree to take on every pressing matter that comes our way, but it seems like a majority of us struggle at finding balance with our responsibilities. Is it even possible?
We have kids and homes to care for, jobs to contribute to, finances to manage, marriages to nourish, and oh yeah…those friends we used to see in person.
When I'm feeling overwhelmed and struggling to manage it all, these are some of the tricks I use to inspire myself to either do better…or to be okay with what I CAN do:
1. Write
Whether it's blogging about a particular problem or drafting out a to do list, writing relieves me of extra stress I carry and inspires me to tackle my to do's, one item at a time.
2. Turn it Off
The outside world is a huge distraction these days. I know we love our TV and our fancy phones and our internet connections, but the truth is we will survive just fine without them. Turning these items off for a few hours is a great way to give attention to hobbies or tasks you've been ignoring…like, I don't know, cooking healthy dinners for your family (if you're me!).
3. Retail Therapy
I realize not all women love to shop like I do, but I firmly believe that when we feel good about the way we look, there's an extra bounce in our step. When I'm not distracted by physical insecurities I'm able to focus that attention on other things. Confidence is inspiring!
4. Women are Amazing
Seriously, have you seen some of the things we've accomplished? Writers, singers, doctors, mothers, cooks…we do it all! I'm constantly inspired by the work accomplished by all woman I meet. We all have such different stories and different purposes. We struggle to balance all of the things that are important to us, but at the same time…we're kind of doing it! As a collective, women are getting. things. done!
5. Let It Go
I came to the conclusion a long time ago that I would never be the woman who could just 'do it all'. I'm not perfect. There will always be dirty laundry in this house. I will always have mornings where I'm hunting to find lost shoes before the school bus pulls up. I realize that the reality is we're human and we're not supposed to do it all or have all the answers. So I don't. I let go of the idea that I'll ever be on top of it all and there's some real peace in that!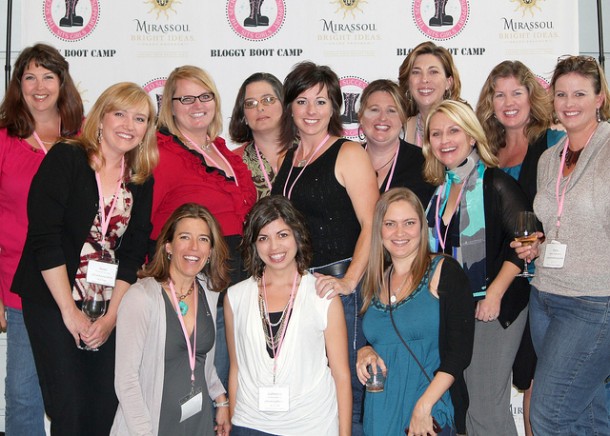 So tell me, how do you strive for balance? By replying you will be entered to win one of two prizes!
First Prize: $150 to a Local Spa, plus $50 Gift Certificate to the Cerra Boutique.
Second Prize: One of Five $100 Gift Certificates to the Cerra Boutique.
This is a sponsored conversation written by me on behalf of Cerra. The opinions and text are all mine. Click Official Contest Rules for more info.