This post may contain affiliate links which may give us a commission at no additional cost to you. As an Amazon Associate we earn from qualifying purchases.
Do you ever find it hard to sit down and write? Are you lacking blogging motivation?
The scene: I'm falling asleep at the computer. Again. On the desk in front of me is the Popsicle wrapper from the treat I ate earlier today, cookies, the paperwork I didn't get to this week, to do lists scribbled on scraps of paper, and the photo book I am still promising myself I will work on.
And as I look at my cluttered desk, I'm also reminded of all the things I didn't do, like exercise, finish the laundry, call a friend back, and buy dishwasher detergent at the grocery store.
Rather than excitedly looking forward to starting a new week and making weekend plans, the disappointment of everything I didn't get done last week weighs down on me like a ton of bricks.
I find myself in this same slump more and more. As the year wears on, and the holidays add even more demands and expectations, I'm worried. How will I be able to manage? How can I possibly get everything done?
I came to a realization today: I can't. There will never be enough hours in the day to accomplish everything I need to.
And that's OK.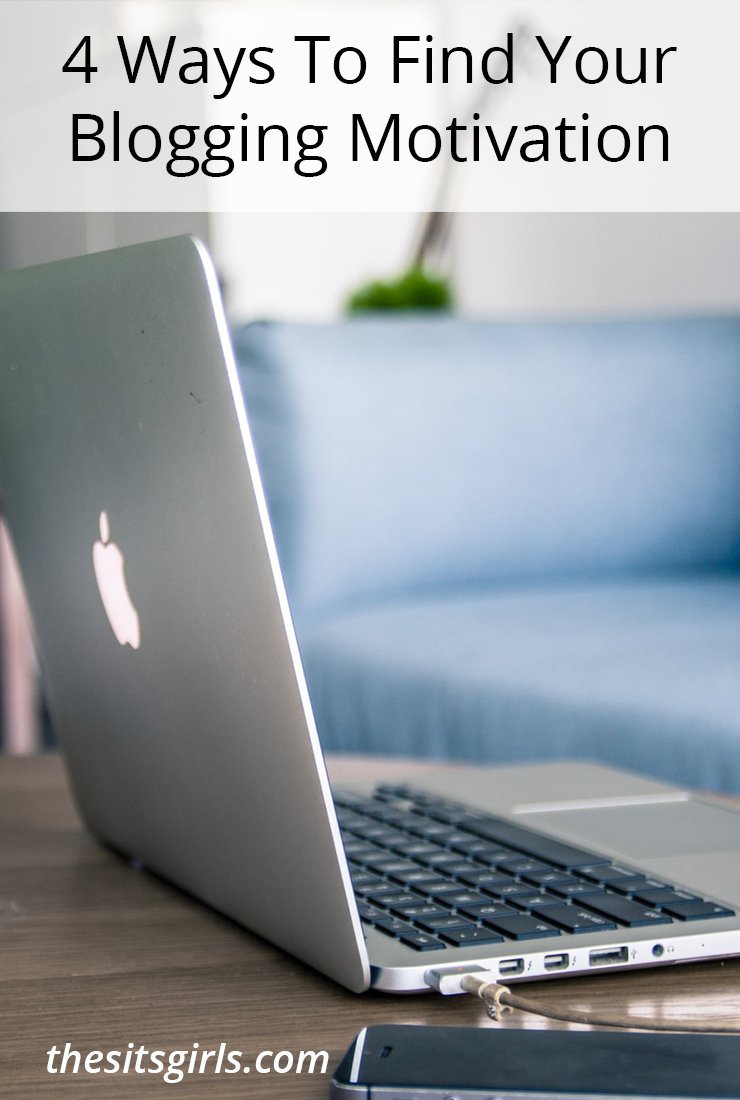 4 Ways To Find (And Keep) Your Blogging Motivation
If you find yourself feeling like I do, here are a few tips that we both can keep in mind to stay motivated, especially when all signs point to failure:
Realize that motivation ebbs and flows. Motivation is not a constant. It comes and goes. Recognize that while it may fade, it doesn't do so permanently. Your motivation will return.
Start small, really small. If you are having a hard time getting started on the path to accomplish your goals, it may be because you're thinking too big. I know that when I consider starting an exercise routine, I'm over the top. I tell myself I am going to work out for an hour a day, at least five times a week. (Um, in what world?) Try taking small steps instead; maybe start out with exercising for only 2 minutes. While this may seem overly simple and pathetic, it works.
Build on small successes. Again, if you start off small, then you're chance of success is much greater. You can't fail if you start with something ridiculously easy. Take your achievements and build on them. Add another 2-3 minutes of exercise. With each step you accomplish, you'll find the motivation to keep moving forward.
Call for help when your motivation deserts you. Having trouble? Ask for help. It may simultaneously be the hardest and easiest thing you do. Join an online writing group. Get a partner to join you. Call your mom. It doesn't matter what exactly. What's important is that you share your burden with someone and get advice.
Finding ways to stay motivated is not easy, especially when we so often rush through our daily tasks, trying to finish as much as we can.
My challenge to you today is to recognize what you are able to get done, rather than focusing on everything you are not. Doing so might help you get motivated and stay positive more than you ever thought possible.