This post may contain affiliate links which may give us a commission at no additional cost to you. As an Amazon Associate we earn from qualifying purchases.
Have you ever experienced a moment when it feels like the eyes looking across the room at you are full of judgment and criticism? You feel like they're calculating your every movement, and when the owner of those eyes turns their head and bends to whisper in their neighbor's ear, it's like you know what exactly they're saying and doing.
They're judging you.
And it makes you feel fragile. Unsteady. Vulnerable. The opinions you didn't hear shouldn't matter, but because you didn't hear it, your brain conjures up the worst possible scenarios that can sometimes torture you through the night.
I've always had trouble with judgment and have wanted to avoid judgment for as long as I can remember. After testing multiple techniques over the years, I've found several that seem to work really well.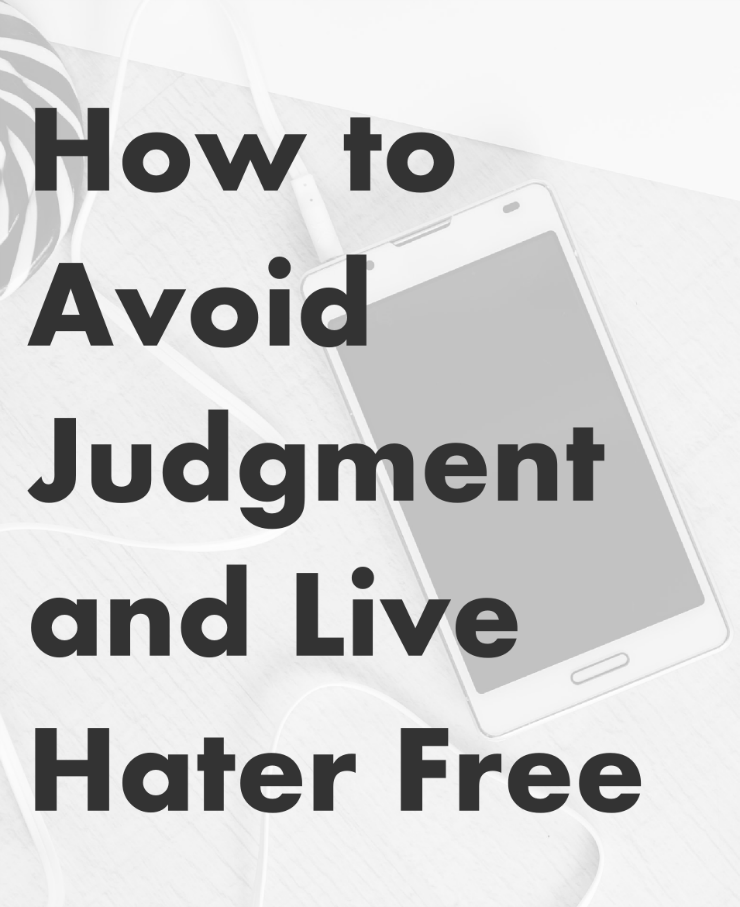 3 ways to avoid judgment and live hater-free
1. Live under a rock.
If you don't put yourself out there, then there's nothing for people to judge. Of course, that does mean you can't do much, so you better get used to the hermit lifestyle.
2. Don't do anything worthwhile.
Want to publish a book, but you're afraid of what people will think? Don't do it.
Want to share your artwork with your friends, but you're afraid of what they'll say? Don't do it.
Want to go to a party, but you have nothing to wear? Don't go.
Whatever you want to do — don't do it. It will save you a lot of hassle in the long run.
3. Don't be worth remembering.
Blend in with the crowd. Those colorful socks you love to wear — bury them in your drawer. Your lip ring, nose piercings, heavy eyeliner and five inch heels — toss them in the trash. That Mohawk you paid fifty bucks for — shave it.
Whatever it is that makes you stand out, change it. Right now.
Seriously?
You have to do ridiculous things in order to avoid being judged, but to go un-judged is to build a life you don't actually live.
I hope you noted that this post is 100% sarcasm. Doing these things will, yes (almost), guarantee that you'll live a life free of judgment, but don't you see the limitations?
Everywhere you go, you're going to be judged. And, though it's taken me a long time to get this through my head, I understand that now. The best thing you can do is remind yourself you are awesome and what those haters say doesn't matter.
After all, they say if you have haters, you're doing something right!
Author Bio: Nicole Rose
Nicole Rose is a teen blogger who has been stumbling down her blogging path since late 2011. She values creative expression, self-knowledge, and physical books you can hold in your hands.
She owns a web design shop that shares her name and has created a free eCourse just for you.
You can find Nicole Rose at her blog, Self Known, or on Google+, Bloglovin', Pinterest, and Instagram.