This post may contain affiliate links which may give us a commission at no additional cost to you. As an Amazon Associate we earn from qualifying purchases.
When it comes to how to be a better blogger, there is a ton on advice to follow. What you want to make sure you avoid is becoming a "me too" blogger…or a person who sees someone else's success and immediately tries to duplicate it, even though the approach might not be a match to who you are or what you blog about.
Blogging isn't a race, but when I started blogging, I would spend lots of time trying to understand why other bloggers were racing towards the finish line, when I'm still tying my running shoes. If you've felt like this before, then know that you're not alone.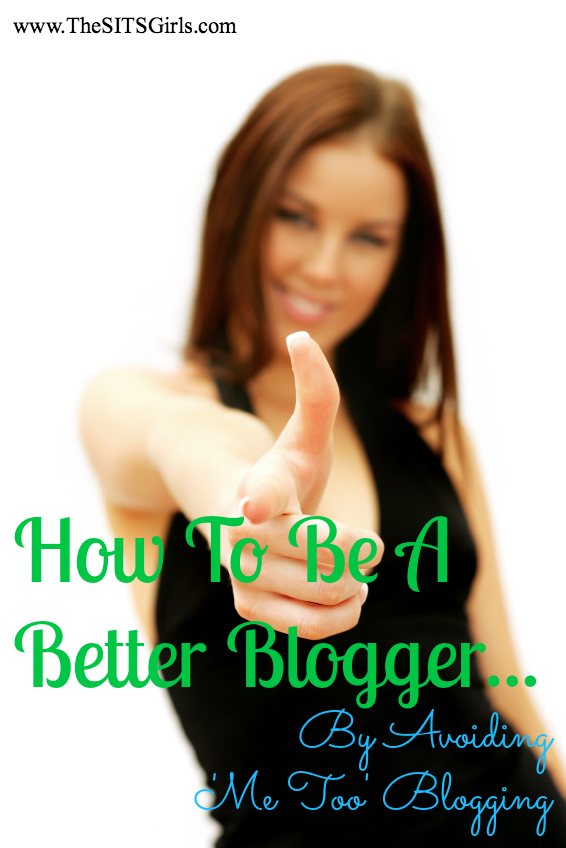 How to Be a Better Blogger
I started blogging in 2009 and had a fantastic run with a couple of blogs and although I learned a lot, when I launched Keep the Tail Wagging in December 2011, I felt like I was putting the blogging training wheels back on. Why? Because blogging is constantly changing and shifting and whenever we feel like we have a handle on something, it "improves."
When I launched Keep the Tail Wagging, the plan was to take everything I had learned and put it into my new blog. I ended up tying my running shoes for 6 months as I fell into the habit of Me Too Blogging.
What is Me Too Blogging?
This is a term I heard on a podcast recently that summed up what I was doing and I loved it! Me Too Blogging is when we see another blogger do something (lots of Top 10 list, share something personal, host a scavenger hunt) and they get loads of comments. Those examples I shared are things I actually did with my blog – I saw someone's success and thought 'Me Too!' And although it worked for the other blogger, it didn't work for me. And here's why…
I didn't earn it. They'd been at it longer and had built their audience and perfected their style.
It wasn't genuine. I believe that blogging is all about finding your voice, because that's what makes you unique in our very huge ocean of bloggers.
And I wasn't writing for my readers, I was writing to get traffic and comments. The best advice I received about blogging was to focus on the readers I have and together we'll bring more traffic to my site.
How to Stand Out in Blogging
The first step to standing out in blogging and understand how to be a better blogger is to identify why you're blogging. When I finally realized that everything I was doing was causing me more work, more stress, and not getting me any closer to the finish line, I stopped and asked myself 'why am I blogging?' This question lead me to create my mission…
I share dog care tips on the pet blog, Keep the Tail Wagging, an online magazine for dog lovers, based on my experience as a dog parent with the goal of becoming the premier pet blog for dog lovers, endorsed by leading pet brands.
Once I came up with my goal for how to be a better blogger, the rest fell into place. Now I look to other bloggers for inspiration, but I turn those ideas into something that will work within the framework of my blogging goal. Doing this lead me to make two big changes to my blogging…
I only accept guest post contributions from only dog parents who maintain active blogs and
I no longer host giveaways
These decisions won't work for everyone, but they work great for my Keep the Tail Wagging.
The Proof is in the PR
To drive home how important it was to identify my blogging goal, in February 2013 (a year plus a month after I launched Keep the Tail Wagging), I was featured in Women's Day magazine and quoted in Dog Fancy magazine. In March 2013, I was invited to speak at BlogPaws and the next month I had 3 more speaking engagements scheduled.
Not everyone is interested in monetizing their blog, speaking engagements, or writing ebooks, but I think many bloggers would love to learn how to be a better blogger by connecting with a community of like-minded people, even if it's only to make new friends. If that's your goal, then let that be your platform and build from there. You'll be at the finish line just in time to see that this is a long distance race and not a sprint, which is what makes blogging so much fun.
More Tips on How to Be a Better Blogger
Looking for more advice on how to be a better blogger? We've got the tips you're looking for!
About the Author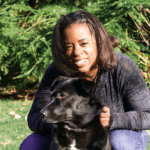 Kimberly Gauthier is the dog mom behind the online magazine Keep the Tail Wagging. She shares dog care tips from the perspective of a dog parent to three rescues and two tolerant cats. She's not just a dog mom and blogger, Kimberly is also the author of Standing Out in a Popular Blogging Niche, available on Amazon Kindle, where she shares how she went from a blog to an online magazine in a year.