This post may contain affiliate links which may give us a commission at no additional cost to you. As an Amazon Associate we earn from qualifying purchases.
I looked out the window at the grey clouds and the majestic Chicago skyline. Sitting in that too-warm taxi, heart thudding against my chest, I allowed myself about one minute to freak out. What if my roommates kill me in my sleep? I'm not ready to die. I'm not a real blogger! I don't even know what on earth SEO is–why did I come to Bloggy Boot Camp? Do taxis take credit cards?
I've been blogging for almost four years. That's like a high school career. A college degree. And funny enough, I've learned just as much—wait, maybe more in my blogging education than anywhere else.
As the taxi rounded a corner and the Hyatt Regency came into view I swallowed my pounding fear and powdered my nose. I realized then and there that the most valuable thing blogging has taught me is how to be brave. I swiped my credit card, whirled through the revolving doors, and entered my first blogging conference with swagger.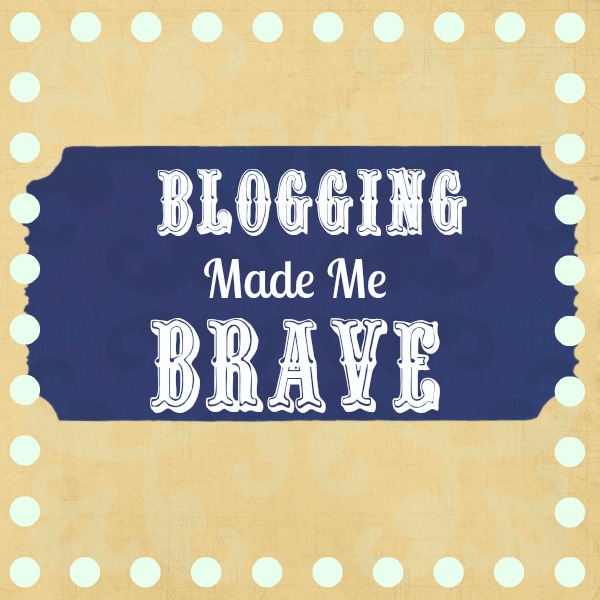 Blogging has made me brave.
Here's how:
1.) Leap of Faith
I took that first "leap" into the great abyss when I hit "publish" for the first time. It was scary as heck. Four years later, and I still feel an exhilarating rush whenever I send off a post.
I never really know what sort of response I will receive. Will this post go viral? Will this post be ignored? Is this going to make someone angry? Regardless of the response, each post is a sort of precipice from which I can turn back or leap off.
2.) True Grit
There are many gifted writers, humorists, crafters, photographers, fashionistas and chefs out there who have made their mark in the blogosphere. Those who excel in their craft do so through talent, yes, but more through tenacity than anything else. In blogging, it is not enough to just be a good writer, or a creative crafter, or an excellent photographer.
Showing up, week after week, day after day regardless of feedback is required of bloggers. Of course it's fun to write new posts when sweet comments and affirmation are waiting on the other side. But this is never guaranteed, and sometimes it doesn't happen at all. It takes a certain level of grit to show up to practice every day when you never know if you'll really get to play on game day.
3.) New Things
You absolutely cannot succeed at blogging unless you are willing to learn new things. Since starting a blog I have learned about photography, photo editing, html, WordPress, SEO, monetizing, pitching, and all sorts of networking. I was alarmed and overwhelmed when I learned that there is no overnight method to master these skills. All I can do is chip away, piece by piece, at learning these skills and applying them to my craft. I'm no where near where I want to be, but I'm even further than I thought possible. Does that make sense.
It's scary to try new things. It's scary to show up and not know anyone–even your roommate at a blogging conference. You can be afraid of something and still choose to act with bravery. Because really, bravery is measured not by how you feel, but by how you act. Blogging has made me act on my plans and dreams–it has given me the chance to take a leap of faith, to channel true grit, and to try new things. Scary, yes. Fun? Absolutely!
About the Author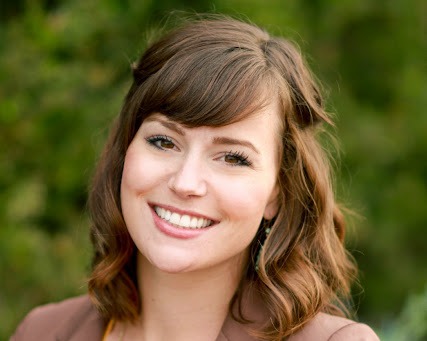 Meet Hillary. She's a wife/mommy blogger who feels the need to share with the cyber world the scoop on her fascinating life. She's quirky and cynical. You have been warned. You can find Hillary on her blog, Because My Life is Fascinating and on Twitter, @thehilljean.
Keeping Reading
If you enjoyed this post from Hillary, then you'll want to make sure you check out the below articles too: