This post may contain affiliate links which may give us a commission at no additional cost to you. As an Amazon Associate we earn from qualifying purchases.
Are you looking for a way to let go of control? Does your day to day life have you feeling stressed and maybe even overwhelmed at time?
Then read on for Natalie's story on how she learned to let go of control and live in the moment.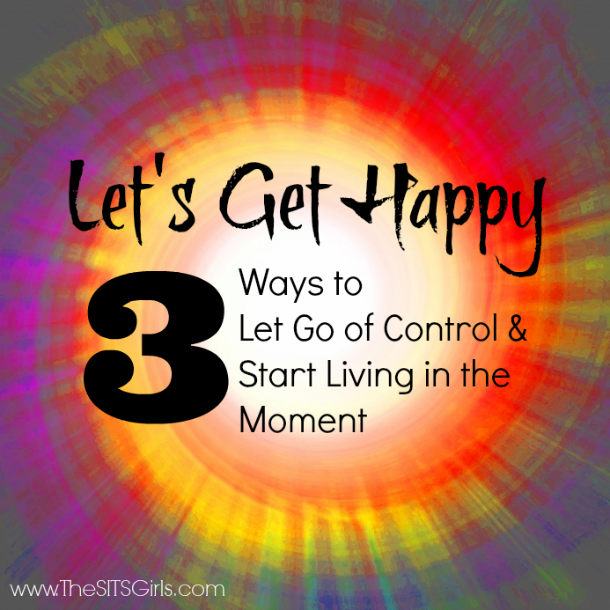 Before I had kids and worked full-time, I thought I had a pretty good handle on my life.  I was successful and efficient while in the workplace, and in my off time we were traveling as much as we could.
I was the manager of my office so I had control there.  At home, I handled the finances and household chores and lists.  My Type-A personality was happy with how I was balancing my life.
Fast forward to being a stay at home with two small boys.  Slowly but surely I have felt myself losing control of all the aspects of my life.  At first, I was disappointed with myself and couldn't figure out why I couldn't "get my act together."  Surely, I am doing something wrong when I saw all these other moms with the same balancing act of raising their children, having a clean house, cooking gourmet meals, and doing Pinterest activities/crafts in their spare time.
After over a year with having two children, I realized I had to let go of control.  When family members offered to help with my youngest birthday party plans, I said yes instead of no.  When my husband offered to help me clean, I didn't freak out and say, "Why because you think I can't do it on my own?" Instead we worked together as a team.  I learned that it's ok to ask and accept help.  It doesn't make you less of a person or a failure.  It just means you are human.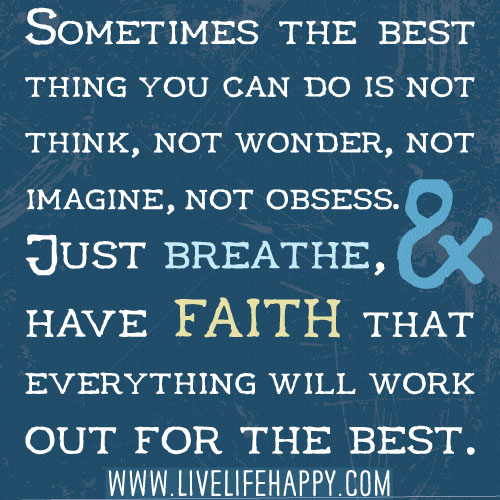 How to Let Go of Control
Many of us have a desire to control all that goes on in our life. At some point, while we are juggling everything, something is going to fall to the wayside.  And you know what?  It's ok.  Because when one of those balls drop, someone will be there to help you.  Just be sure to accept the help with a smile and say "thanks."
And while you're smiling, here are three other ways to let go of control and start living in the moment:
1) Put Yourself First
From time to time we need to come first! As moms, wives, sisters and daughters we often feel like we have to take on multiple roles. At times we feel like we need to help everyone and be in charge of everything. Take a step back and remember who is most important. Yourself! If you aren't taking care of yourself, you won't be much use to anyone else.
2) Throw Out the Schedule
Most of us are living in a very fast paced world, with very limited down time. Every once in a while it is beneficial to toss the schedule for a day or two and just live in the moment. Use this time to do something for yourself, enjoy a park day with your children or just simply relax!
3) Accept Help
Let's face it we can't do it all! We would all like to think that we can, but we simply can't. When someone offers to help you out, say yes! There is nothing wrong with accepting a helping hand. Help can come in the smallest forms sometimes. A friend offering to cook you dinner, take the kids to the park or just do the school pick up. Whatever it might be always graciously accept help.
Your Turn
Let's get to chatting! Answer the below question in the comments or head over to our Facebook fan page to continue the discussion.
Are you able to let go of control? What are your secrets to taking a step back and living in the moment?
Feeling Inspired? Keep Reading!
If you liked this post on how to let go of control, keep reading. We have more!