This post may contain affiliate links which may give us a commission at no additional cost to you. As an Amazon Associate we earn from qualifying purchases.
I'm not sure if I've ever met a mom who isn't busy. I often wonder what I did with my time before my son was born 4 years ago. I thought I was busy, but adding a child to the mix takes busy to a new level. Nevertheless, relaxing and focusing on myself was (and is) a priority.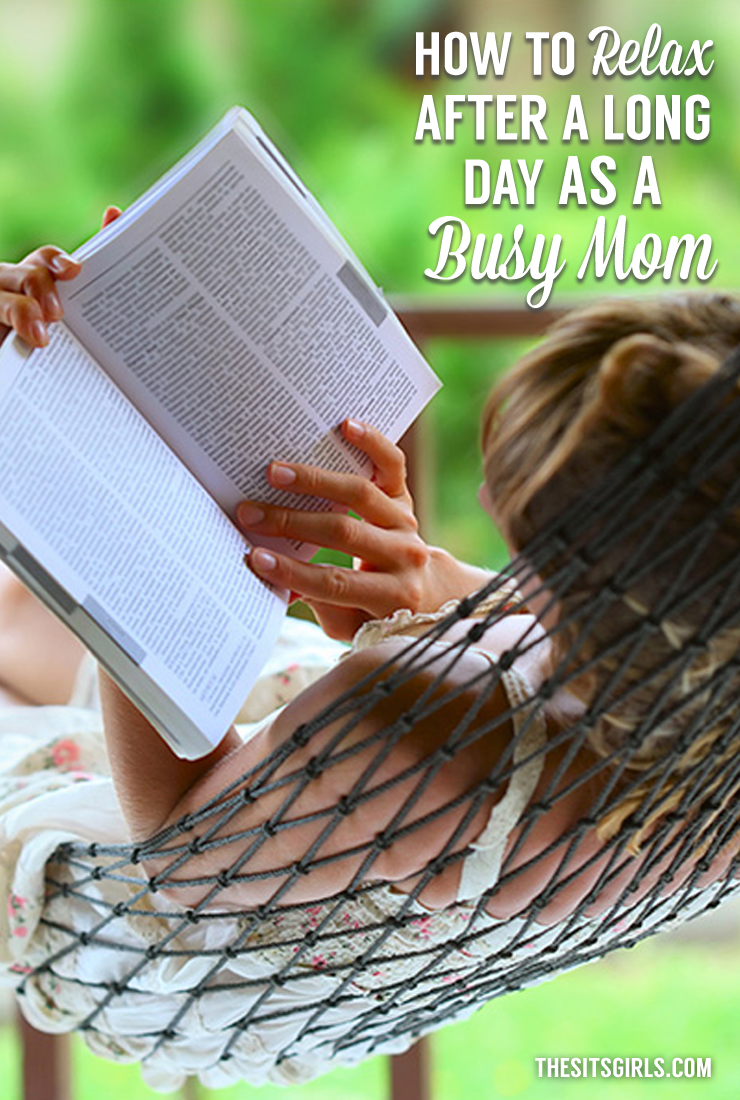 How To Relax After A Long Day As A Busy Mom
A few things I've done over the past 4 years for myself:
1. Initiate an earlier bedtime for you and your child
Yes, I want to see my son as much as I can when I get home from work. However, I need a few minutes of non-kid time. I also know how much sleep he needs, so earlier bedtimes work for us. After really long days, I try to head to my bed even earlier than normal.
2. Take a bath
We only have one bathtub in our house, and it's usually taken over by bath toys (or one of those annoying toy nets.) I found a shelf that holds the bath toys and can be easily moved – or removed. I can take long baths again! Just last week I spent more than 30 minutes relaxing in the tub with the newest Real Simple magazine. I don't remember the last time I read one of my magazines the day it arrived in the mail!
3. Avoid the screen
Put your phone away. Close your laptop. Pick up a book or a magazine and read for a few minutes. No screen time before you go to sleep helps so much in falling asleep.
4. Write!
While I do treat my blog as a "job" sometimes, I also write for me and I write for fun. You could use this time to write in a journal or blog on your computer.
5. Exercise
Take a walk or take an hour out for yourself to workout at a gym. When my son was younger, I'd use part of my time in the evening to go for a short run in my neighborhood.
6. Watch TV
Remember when I said to avoid the screen? Well, there's a time and a place for that. I have one show I like to watch each week. Just one. And it starts at 8 p.m. If I'm going to watch that show, my husband lends extra help at bedtime so I can have that one hour.
7. Plan an evening out with friends
Don't lose yourself when you have a child. I'm guilty of not seeing my friends as often as I'd like to, but I still try to make a point to see one or two that are important to me. Maybe we will meet for a run, or maybe we're meeting for dinner. Either way, I am unwinding with them.
Take care of yourself so you can be the best mom for your children. Your family will appreciate a more relaxed mom.