This post may contain affiliate links which may give us a commission at no additional cost to you. As an Amazon Associate we earn from qualifying purchases.
How to write a blog post is something that we all want to know at some point in our blogging career. And adding fresh content is important. But, there's too much pressure to post everyday.
Good blog content is about quality, not quantity.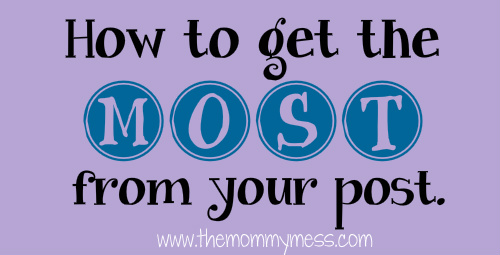 How to Write a Blog Post
Sometimes we write a great post and it gets lost in the shuffle simply because we wanted to get new content up the very next day. In the meantime, our home page post is mediocre and the great posts are hidden from the first impressions we hope to make. So, let's stop doing that and get the most from our posts!
Read the full post here: How to get the most from your post!