This post may contain affiliate links which may give us a commission at no additional cost to you. As an Amazon Associate we earn from qualifying purchases.
Do you struggle with writing about hot topics you are passionate about because it might offend your readers? If so, you will want to keep reading!
It is possible to let your voice be heard on hot topics, while simultaneously showing respect for your readers.
One of the reasons I started my blog, Keep the Tail Wagging, was to address dog rescue from a positive point of view by sharing our dogs' happy ending. I later realized that I hadn't addressed any hot topics. I was dancing around the boundaries of dog rescue because I'm a conflict-a-phobe.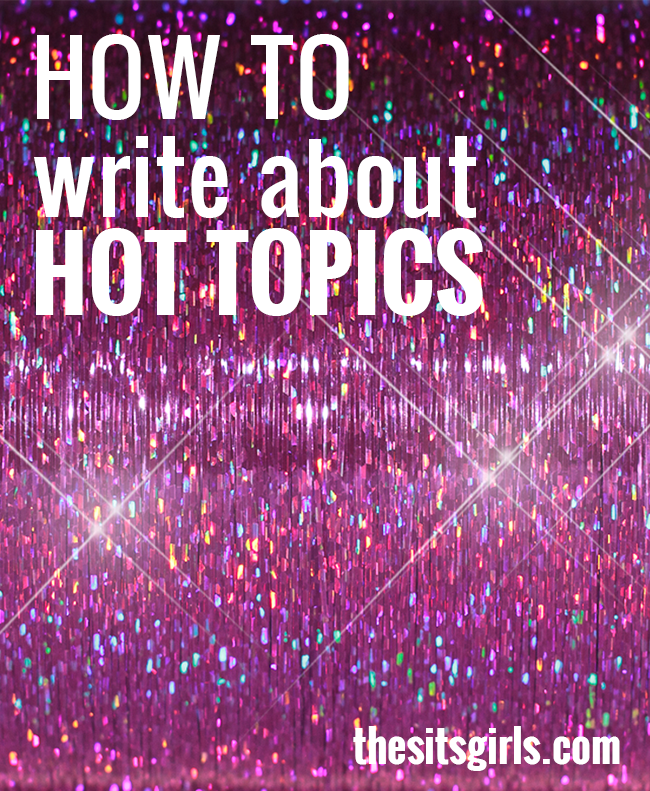 How to Write About Hot Topics
A year ago, I wrote an article about the ASPCA: Why I Don't Donate to the ASPCA and Why Their Commercials Work. This article was discovered earlier this summer and sparked a firestorm of controversy on my blog because someone interpreted the title as a call to my readers not to support the ASPCA.
A couple months later, an article I wrote announcing a new reality television program about animal rescue combusted not only on my blog, but on Facebook as well. It was enough to make me consider abandoning my blog.
Addressing Hot Topics
There's nothing more exhilarating to me than a spirited (and respectful) discussion about a topic many are passionate about. But some of us hesitate. Will my readers support me or flee? Will trolls find me and park in my comments? Will I be risking all my hard work just by taking a stance or sharing an opinion?
There are ways to address hot topics without turning your blog into an online version of The Real Housewives (shows I love, but not on my blog).
The below steps keep me out of trouble with my readers, help to spark a discussion, and allow me to feel like I'm making a difference.
1. Seek to Understand
There are many things out there that I have a strong opinion about, but instead of making a definitive statement about a topic, I admit that I'm not an expert, I share what I've learned, and then I ask for people to fill in the pieces of the puzzle. In the end, I learn something that I didn't consider and I refrain from alienating my readers.
2. Address the Misunderstanding
When people become abusive about a topic, they might be coming from a place that started with a misunderstanding. The ASPCA discussion spun out of control because someone thought I was telling my readers not to support the ASPCA. The Boston Underdogs drama spun out of control because someone thought I was encouraging my readers to donate money to a Boston rescue.
I addressed both of these misunderstandings (for the benefit of my readers). If the people causing the drama are genuinely concerned and upset, I feel that I owe them an explanation and I want to clarify my stance to my readers who haven't spoke up.
3. Don't Feed the Controversy
I've learned that some people love the fight and when you say your piece and walk away from the exchange, they'll go find a fight elsewhere. And for those who don't go away, we have this awesome feature where we can block them from commenting in the future. If someone isn't contributing to the discussion, if they've resorted to name calling, then they shouldn't be given a stage to abuse us or our readers. I started blocking people when two of my readers made the request – that was the first time I realized that my readers were being turned off.
4. Don't Take it Personally
This is easy to say once you have some distance and, with practice, you'll get there. I'm almost there.
When someone goes from participating in a discussion to attacking you, It's Not About You. It's about whatever is going on in their lives at that time. It's about their lack of control over a situation. It's about their frustration over the topic at hand.
Shut the computer off, watch a movie, read a book, or punish your elliptical for 45 minutes. Allow yourself a break and some distance. Addressing name calling when you're upset is tempting, but never satisfying.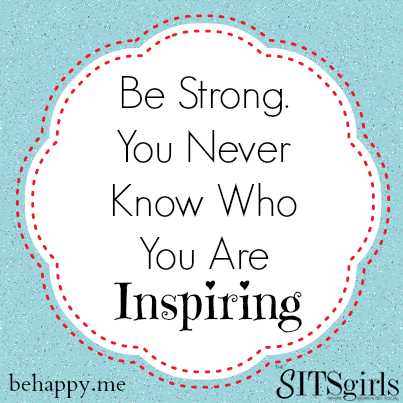 5. Ask for Help
There is nothing wrong with asking for support from your fellow bloggers and readers. Reach out to people you trust and ask them to weigh in on the article. This prevents the discussion from being taken over by your opponent; provides your readers with a more well rounded discussion to follow, and gives you other opportunity to keep the discussion going down a productive path.
And finally, remember that it's your blog and you're allowed to set the rules and protect your work. After my summer of hot topics, I now add commenting guidelines at the end of a blog post that I think might ruffle feathers. We can't allow drama (or the fear of drama) to prevent us from addressing important issues. But we can manage ourselves with style and grace so that we walk away smarter, becoming better bloggers.
I would LOVE to hear your thoughts on how to manage hot topics on your blog? What advice do you have and what's your story?
Want More Writing Tips? Keep Reading!
About the Author: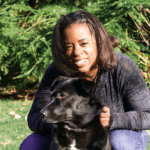 Kimberly Gauthier is the blogger behind Keep the Tail Wagging. Kimberly is also the author of the eBook Standing Out in a Popular Blogging Niche. She lives in the Pacific Northwest with her boyfriend, three dogs, and two cats and is nuts about blogging.