This post may contain affiliate links which may give us a commission at no additional cost to you. As an Amazon Associate we earn from qualifying purchases.
I have an on-going list inside my head. They are the things in life that I am desperate to accomplish.
Maybe my list even reads a little like yours…
Lose weight. Instantly. Tomorrow.
Throw the perfect birthday party for my kids.
Organize all the closets.
Prepare fabulously organic and homemade meals every night for my family.
Become a blogging superstar.
Create the perfect holiday for my family.
Keep in touch with friends and remember get cards in the mail for their birthdays.
Stay on top on my household finances and save more money.
Look fashionable and put together at all times.
Be the best mom on the planet.
Drink an obscene amount of water each and every day.
Decorate the perfect home.
For years, I've believed that living my best life essentially meant that everything needed to be "perfect." I read Oprah, watched talk shows, got inspired, jumped on the band wagon, convinced myself that I could accomplish everything if I just stopped sleeping, and then ultimately wound up feeling disappointed that things did not work out like I had hoped.
Many of us operate under the assumption that things can be fixed or made better simply by changing the way they look or act. But what would happen if we were all on a mission where nobody tried to change a single thing? If we were ready to be done with the drive to achieve perfection and simply let go?
Being our best selves is about finding the courage to take a stand and say to the world, "I'm real, unique, and imperfect."
The courage to let go and make this change is not easy. BUT, it is also not something you need to do alone. Just take a look at a few of our SITStahs who are taking the first steps towards living a more authentic and less perfect life…
Shell from Things I Can't Say is letting go of her pre-baby image…
It's okay to workout, to eat right, and to try to get myself in better shape. In fact, that is a healthy thing. But, to constantly compare my real mama body to that of twenty-something pre-kids me isn't healthy…Read More.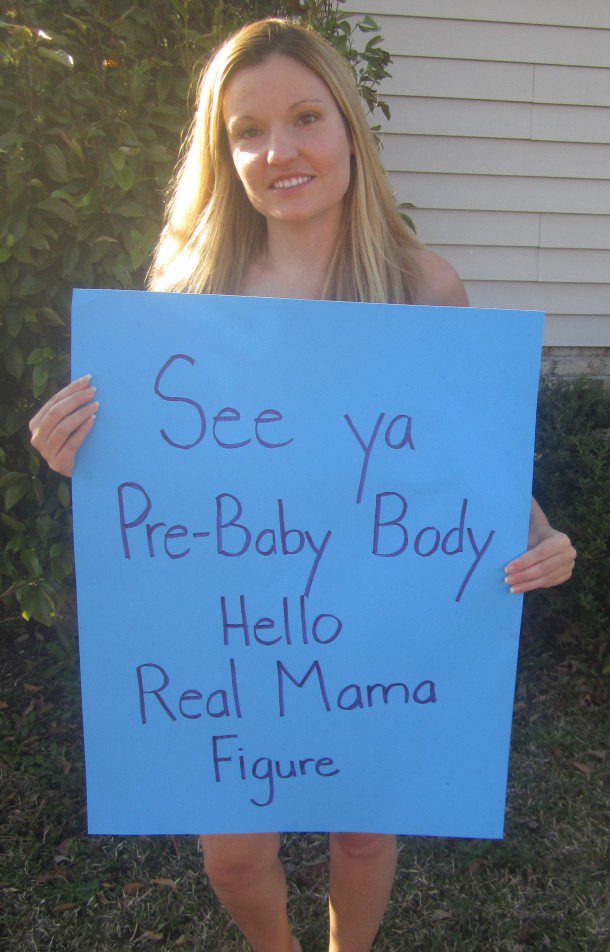 Stephanie from A Professor's Wife is letting go of the perfect home…
I'm letting go of home, of having that perfect 2-story house in that perfect suburb where the bed linens are always fresh and the kitchen always smells like a cinnamon bun.  I'm letting go of the one single place where I can always feel safe and secure no matter what…because I feel like I have to. I don't feel a physical and mental "tie" to land or a dwelling – if I did, it would be extremely hard for me to adapt to unfamiliar surroundings. This may change when my husband and I become homeowners, but until then…Read More.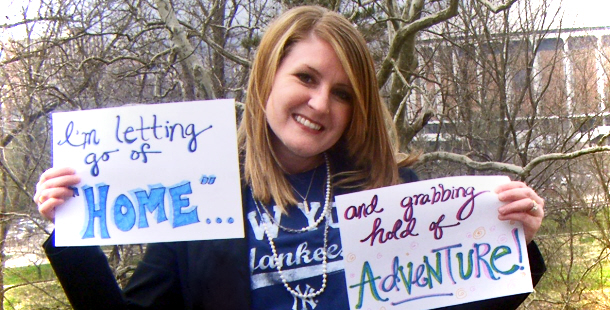 From Jennifer from Momma Made It Look Easy is letting go of shame…
As I walked down the aisle I focused on the floor in front of me. I could feel my shirt too tight across my chest and my pants hugging in all the wrong places. I didn't dare glance around the room because I knew that most of the people there were men. I was scared if I looked up or happened to glance in the mirror along the back wall that I would see them trying to hold back laughter, their faces filled with disgust and the knowledge that I didn't belong. I concentrated on putting one foot in front of the other until I was finally at my destination. As I stepped in the restroom I breathed a huge sigh of relief. I had taken the first steps to becoming a healthier person. I had joined the gym. Now I just had to survive walking in the door every time I came…Read More.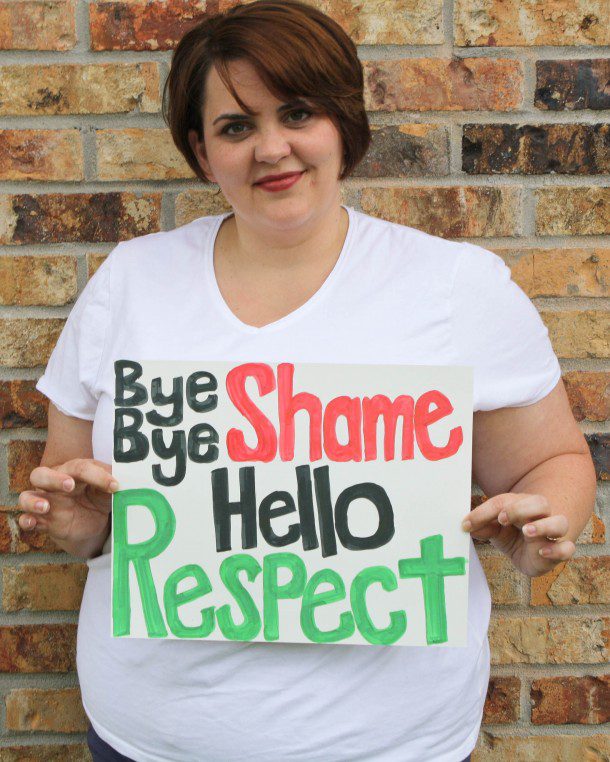 If you're ready to let go, then we invite you to join us this Thursday, April 7 for the #SITSLettingGo Link-Up.  Write a post and take a photo similar to Shell, Stephanie, and Jennifer that you see here.  Then, on Thursday, when we open up the Linky, come by SITS and add your post.  Not only is it a great way to take your first step towards making a positive change, but there is also power in finding other bloggers who may be experiencing something similar to you!
Will you join us?  After all, what do you have to lose? Maybe it's just letting go of the idea of perfection and the fear that you can't measure up.