This post may contain affiliate links which may give us a commission at no additional cost to you. As an Amazon Associate we earn from qualifying purchases.
When it comes to cleaning our homes this Spring, we want the best methods and products to keep our houses smelling and looking great. And to be honest, you don't need to spend a ton of money on these fancy cleaning products to get the job done. All you have to do is mix a few common household items, that you probably already have on hand, and use a little elbow grease to create a natural cleaning product for all your cleaning needs.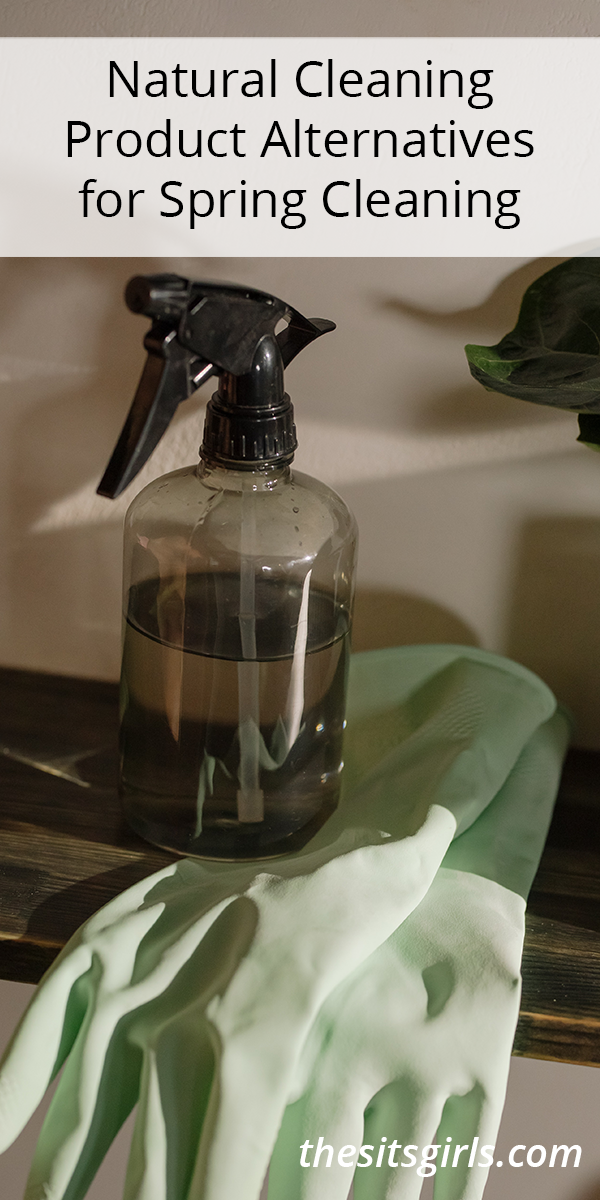 The Best DIY Natural Cleaning Product Alternatives
We have found that these DIY natural cleaning recipes are super easy to make and will keep your home smelling so fresh and clean! All you need to do is grab a few glass spray bottles, (we recommend these spray bottles), mix the below ingredients together, and you'll be cleaning your home in no time.
ALL-PURPOSE CLEANER
1 cup of water
1 cup of cleaning vinegar
essential oil (optional)
If you are working with tough stains, you can add 1 cup of warm water and 2 cups of cleaning vinegar.
TOILET BOWL CLEANER
¾ cup of borax
1 cup of cleaning vinegar
essential oil (optional)
HARDWOOD FLOOR CLEANER
1 gallon of warm water
½ of cleaning vinegar
essential oil (optional)
NO STREAK GLASS & MIRROR CLEANER
2 cups of water
¼ cup of cleaning vinegar
¼ cup of rubbing alcohol
1 tablespoon of cornstarch
essential oil (optional)
Additional Tools To Have On Hand For Cleaning
We recommend adding the following tools to your cleaning arsenal to be prepared for all types of cleaning this Spring:
We hope these natural cleaning products are helpful for you!
For more tips on organizing your home, check out these posts: