This post may contain affiliate links which may give us a commission at no additional cost to you. As an Amazon Associate we earn from qualifying purchases.
Like most, this is the time of year that I become committed to doing things better. I welcome January and every year I truly believe that I can become better organized, save more money and lose weight.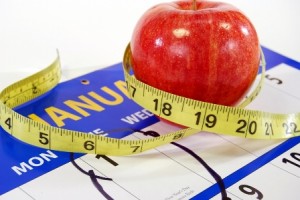 The problem is that my resolutions are always short-lived. By February, I have succumbed to the temptation of chocolate again, my running shoes have begun to gather dust, and I have completely fallen off the wagon.
Because of this, I have decided to do things differently this year. I'm no longer interested in making major life changes, but subtle ones; things that I can realistically do regularly and stay committed to.
For me, that means kicking my notion of perfection to the curb. Yes, for 2011, I'm resolving not to resolve. Reaching my ideal weight? Probably not going to happen. Maintaining the perfect Martha Stewart ready home? Most definitely not in the cards.
My resolution is to embrace the imperfections of my everyday world, mind, body and soul:
For my mind: I resolve to rediscover my love of reading. I want to step outside of just reading blogs and magazines. I want to get lost in a book again. Reading is something that allows me to relax without the pressure of adding a comment after each chapter. Most importantly, I believe that by becoming a better reader, I can become a better writer. There's just something beautiful that happens when you push your mind beyond the pleasures of US Weekly.
For my body: I resolve to sleep, deeply, soundly, and for more than four hours at a time. (Someone memo the baby!) I want to have a profound, meaningful relationship with my pillows and bed again. Whenever I find myself overly busy, sleep is the first thing that I cut out of my schedule (reading is the second). It's not a habit that I want to continue. I know this is something that directly affects my mood and I don't want to be the mom who loses it over a game of Candyland or forgets to pay important bills because I'm not taking care to refuel and approach each day with a fresh attitude.
For my soul: I resolve to breathe. This might sound silly, but all too often I find myself so caught up in everything that needs to be done or isn't quite right, that I forget to stand still and enjoy the moment. These days are flying by and I don't want to look back and wonder why I chose to worry about my "to do" list when I could have been snuggled on the couch watching Blue's Clues with my kids. I want to change that about myself.
That's it. I'm embracing a less perfect version of myself for the New Year. How about you? What are your resolutions for 2011?
* * * * * * * * * * * * * * * * * * * * *
Would you like to be featured on our website and get a nice bump in traffic and followers? Then let us showcase your blog! Read about how to get involved here.
And, as always, when you see this button:
Be sure to support your fellow SITStah & leave a comment!