Every four years, in the middle of hot, sunshine-filled days, the world tunes into one of the most celebrated traditions in recent history:
The Olympic Games
At our house, nights during the Olympics are reserved for cheering on our favorite athletes. The Hubs & I curl up on the couch, holding our breath as we watch the best athletes perform on the biggest stage of their lives.
We grin proudly & loudly applaud the winners; clutch our hearts for those beloved athletes who didn't make it to the medal podium.
USA Gymnastics
One of my favorite summer Olympic Games competitions has always been the women's gymnastics. When I was younger, I looked up to the grace & beauty of these amazing gymnasts. Now that I'm an adult, I still look up to these athletes, but now I also applaud their unwavering commitment to be the best in the world.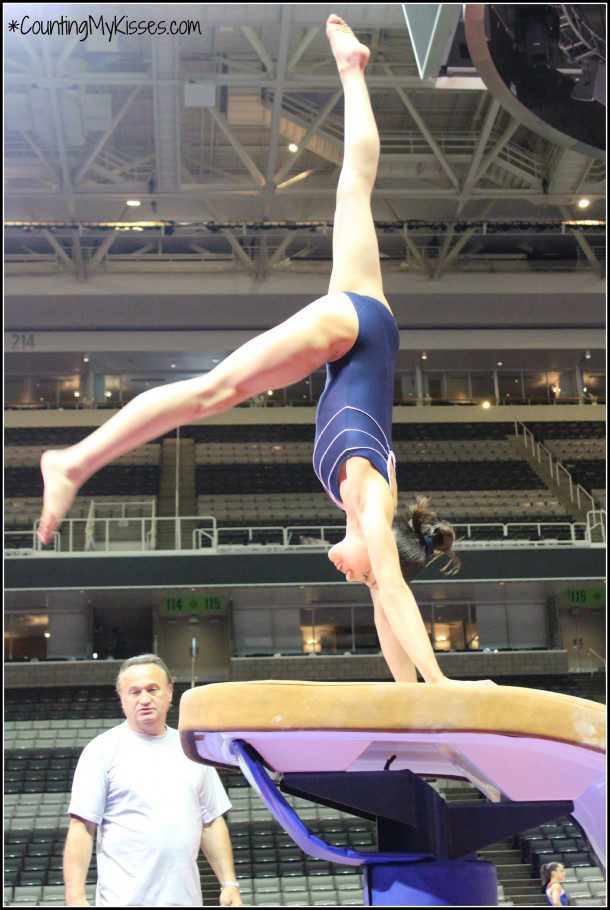 When I was given the chance to attend the US Gymnastics Trials on behalf of THe SITS Girls, I jumped at the opportunity that the Proctor & Gamble's Thank You, Mom campaign had generously offered me.
And I'm so glad I did.
My trip to San Jose was incredible. It has taken my appreciation & admiration of both the male & female gymnasts to an entirely new level.
On Wednesday, we were given the opportunity to watch the gymnasts practice for Friday's competition.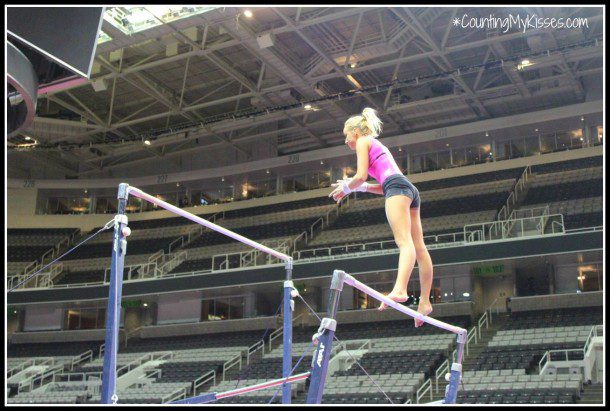 They pounded the tumbling mats, putting the finishing touches on their already-perfect flips and jumps.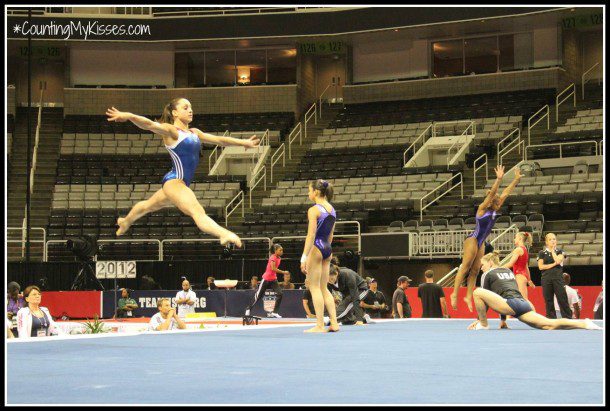 They gracefully hopped onto the balance beam and rehearsed the routines that they clearly knew inside out & upside down.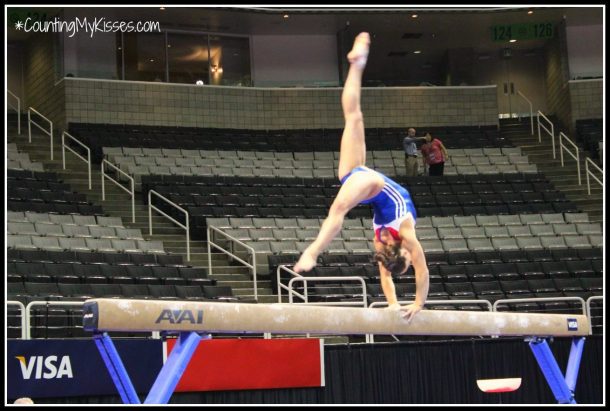 They chalked their hands and swung around & around on the uneven bars;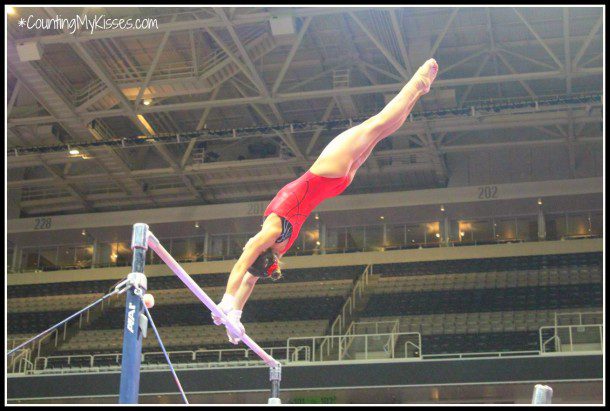 practiced their vault sprints, flips and twists again and again and again.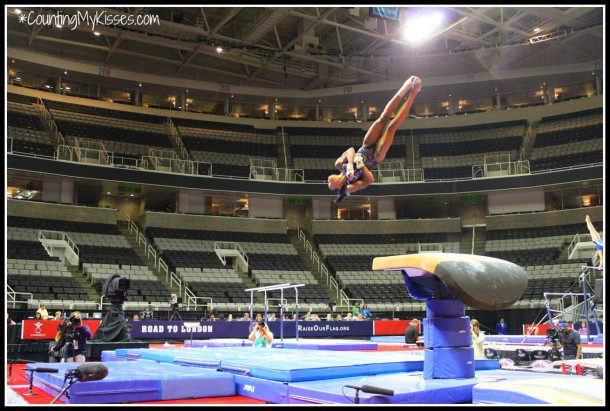 Watching these incredible gymnasts perform, I was struck by something P&G Vice President of North American Marketing & Brand Operations Jodi Allen said during the press conference Wednesday afternoon:
Behind every great Olympian there is a mom~ a great mom who has sacrificed, supported and encouraged their child to become an Olympic athlete. And it's not just an insight into Olympians. EVERY mom does whatever it takes to make her child successful.
As the mother of two small children, one who just started soccer, I can't even imagine the level of unselfish love & support that goes into having a child compete to be an Olympic athlete. When Little O takes the field in her 3-year-old way, my heart is in my throat. I want her to be happy and have fun; I want her to enjoy herself and succeed.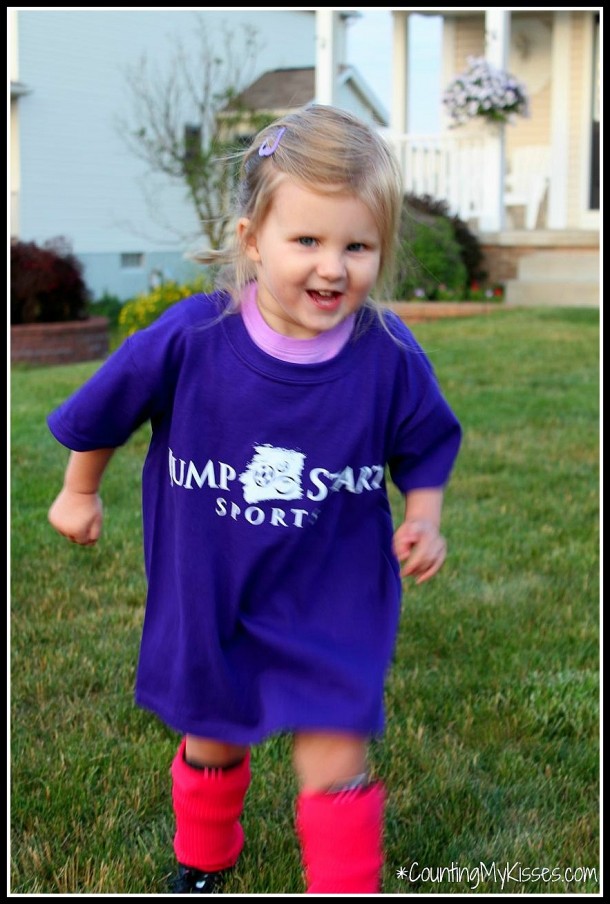 But most importantly, I want her to know that her dad & I are there for her, cheering her on and loving her no matter what.
I think that's one of the coolest parts of P&G Thank You, Mom campaign. They are generously giving each Team USA athlete's mom $1,000 to help cover the cost of the trip to London, helping to ensure that each athlete will have their #1 fan cheering them on in the stands.
Love, love love.
More On the US Gymnastics Team
Stay tuned to The SITS Girls later on this week for my interview with Olympic champion Shawn Johnson, a spokesperson for the P&G Thank You, Mom campaign.
Recently retired from gymnastics, Shawn & I sat down for a one-on-one chat about positive role models, encouraging your kids~ in the right way~ to get excited sports, her involvement with the P&G Team USA Youth Sports Fund, and where her highly-coveted Mirror Ball trophy from Dancing with the Stars is currently residing. It was tons of fun to interview her, I can't wait to share it with you!
P&G will donate a dollar to the P&G Team USA Sports Fund for every new follower at @thankyoumom on Twitter, up to $50,000.
If you'd like to read more about my time at the US Gymnastics Trials, check out the following posts: