This post may contain affiliate links which may give us a commission at no additional cost to you. As an Amazon Associate we earn from qualifying purchases.
Have you ever looked up at the clock and realized that you only have an hour left of work but you still have a handful of things to do? Well, don't worry! We created a power hour playlist that is exactly one hour long to help you focus and rock out all of your daily tasks.
Shuffle or play the list straight through, we are here to help you get to your end of the day. We are, however, not responsible if you end up taking a 15-minute dance break.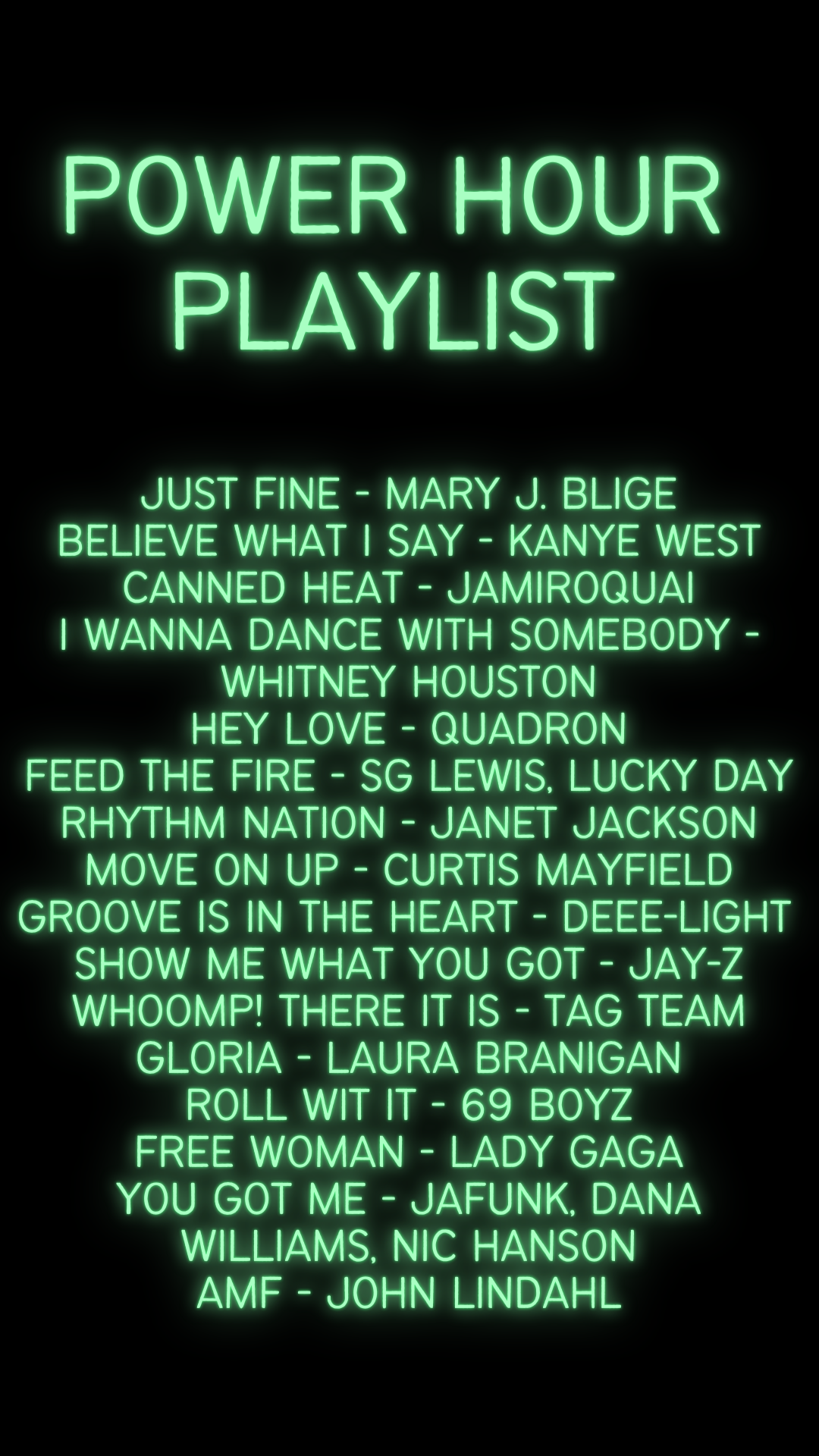 Power Hour Playlist
Just Fine – Mary J. Blige
Believe What I say – Kanye West
Canned Heat – JamiroquaiI
Wanna Dance with Somebody – Whitney Houston
Hey Love – Quadron
Feed the Fire – SG Lewis, Lucky Day
Rhythm Nation – Janet Jackson
Move on Up – Curtis Mayfield
Groove is in the Heart – Deee-light
Show Me What You Got – Jay-Z
Whoomp! There It Is – Tag Team
Gloria – Laura Branigan
Roll Wit It – 69 boyz
Free Woman – Lady Gaga
You Got Me – Jafunk, Dana Williams, Nic Hanson
AMF – John Lindahl
Want more great Sway Community playlists?
Check out our collections below and follow us on Spotify.
Power Hour Playlist Collection
Seasonal Playlists