This post may contain affiliate links which may give us a commission at no additional cost to you. As an Amazon Associate we earn from qualifying purchases.
Sometimes, when you sit down at the computer, the words flow like a river. Everything is perfect. Finding something to write isn't hard, the biggest problem is typing fast enough to get all your great ideas on the screen. But this isn't always how it goes. On the days when the idea river seems to have been damned up, a good brainstorm can be just what you need to get it flowing again.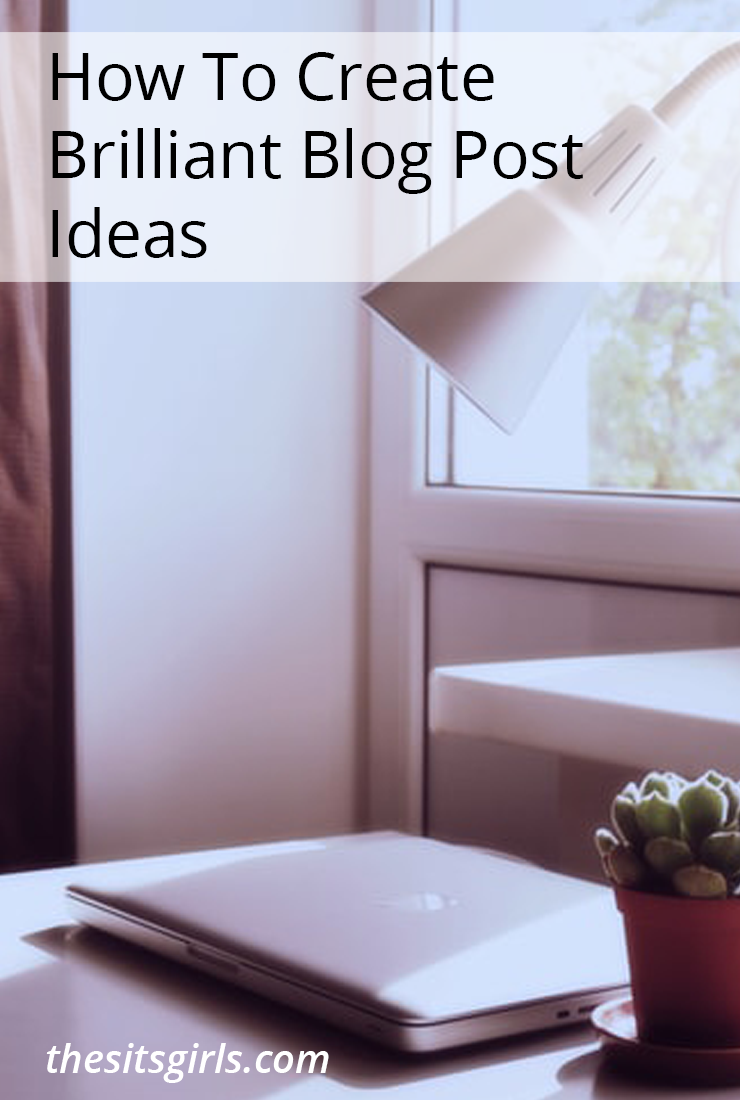 Think Like A Marketer: Brainstorm
As you work on building a successful blog, you will find that you have to be more than just a writer. You are a photo and video editor. You are a designer and sidebar updater. You are a social media manager. You are a networker. You are a marketer. You can learn valuable techniques from all of these specialties, but today we will focus something marketers use to develop good ideas.
Good marketers are brainstormers. They brain dump a big pile of ideas that they can then pick from, build from and be inspired from.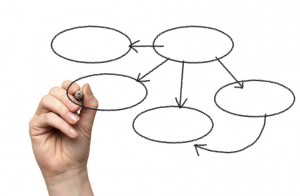 But brainstorming isn't just for marketing peeps with funky brainstorming rooms in trendy parts of town. As a blogger, you can also use brainstorming to bring out your inner marketing genius in order to come up with:
blog post ideas
a new blog series
a wish list for a blog makeover
ways to promote your blog to a new crowd
ways to improve your Facebook fan page
a pitch to ask a brand to sponsor your blog
You need ideas for at least one of those things, right? Good. Let's move on.
Why You Need To Brainstorm
It boils down to this: you brainstorm to solve a problem. All of those reasons I list above are the result of problems.
Blog post ideas = you're hitting writer's block
A new blog series = want to create authority with your readers around a particular topic but unsure what topic should be, how to promote it, etc.
A wish list for a blog makeover = you don't think your blog design is as spectacular as it could be
And so on.
Brainstorming solves problems.
Blogging problems in this case. So if you're up to the challenge of finding an answer to that problem, then give brainstorming a try!
Things You Should Know Before You Brainstorm
It's not an outline. It's messy and without order. Think of it as a "brain dump" of any and every idea you can think of.
You don't have to be the "creative type." Yes, some people are just plain brilliant. And some of us have to work hard at it. Brainstorming trains your brain to think creatively as it frees you from judging your ideas before they have a chance to simmer.
Turn off your self-censor. It's quite easy to think of an idea and dismiss it quickly because it sounds too dumb, outlandish or impractical. Don't censor yourself! Write it ALL down. I can't tell you how many times the "outlandish" idea ended up working—or at the very least served as a springboard to an even better idea.
How to Brainstorm
Don't confuse brainstorming with a plain ole burst of ideas. Those are great too but sometimes our brains need a little more hand-holding (or make that brain-holding?). While you may picture a brainstorming session as the idea frenzy where ideas just magically pop out of your skull and onto paper, getting to that point may require a little bit of practice. Or not. You won't really know until you try. Either way, I'm here to walk you through it so you can unlock some brainstorming awesomeness of your own.
1. Gather the right supplies.
Grab any of these that you think will jumpstart your creativity:
computer
magazines
colored markers/pens/dry erase markers
paper
a whiteboard
a window or mirror (do you know how fun it is to use a dry erase marker on these?!)
a koosh ball or some other "thing" to toss around, fiddle with, etc.
Honestly, all you really need is a computer or pen and paper. But those other things make brainstorming much more fun and really help stimulate that brain of yours!
2. Anchor yourself.
Prep your mind a bit by asking: What problem or challenge am I trying to solve? What am I trying to come up with ideas for? Do I need blog post ideas? Creative ways to promote my blog? Finding the right direction for a blog post topic you already have?
Knowing what you want to get out of your brainstorming session gets you in the right mindset from the start.
If you aren't feeling particularly creative at that moment, you can try brainstorming later or try these seven tricks to boost your creativity.
3. Just Start
You can psych yourself out by worrying how you can be creative on command. Give yourself more credit than that, sister! Just start. Write your topic down so it's there for you to look at. Now write an idea or even a word that helps build your idea. For example, if you were trying to think of ways to promote your blog, start by writing "forums" for instance. Then list the ways you can engage with other bloggers in forums.
If it's relevant, try to answer the 5 Ws and H: who, what, when, where, why and how. You can also start by researching your topic online to give you a springboard. Or flip through a magazine or book that may help. If you need some blog post idea inspiration, try my secret to a gazillion blog post ideas (which involves any type of magazines).
You can jot ideas down a page or do something like a mindmap. I'm a big, BIG fan of mindmaps. I use them for nearly every blog post I write as well as anytime I'm brainstorming for any marketing campaign. My post How to Mind Map for Better Blog Writing covers how to use mindmaps.
If you can get through creating a few mindmaps, you'll wonder how you ever blogged without them!
4. Go as long as you can (but don't give up too soon)
Your little brainstorming session might take five minutes or it might take an hour. Go until you feel done. Don't pressure yourself to have the "answer" or the "big game-changing idea" by the end. BUT if you feel stuck, try to move locations or read something to get your mind cranked up.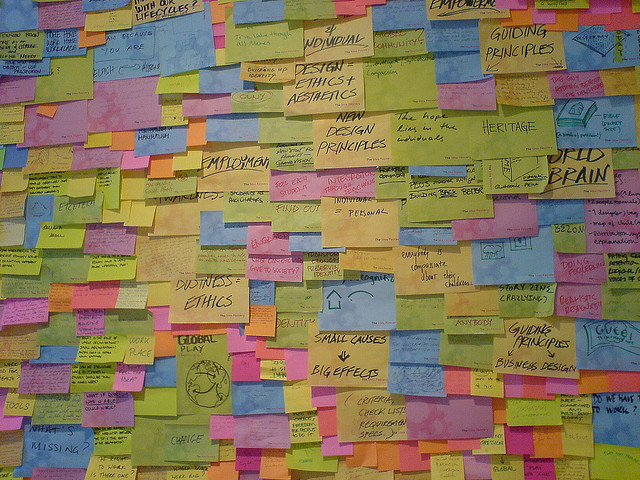 What to Do with Your Brainstormed Ideas
Whew! Now that you're exhausted all your mental energy, it's time to figure out what to do with your ideas.
First things first: step away
Take a break. You know how you eat ginger in between sushi to cleanse your palette? Or sniff coffee beans in between smelling perfumes? Well, your brain needs to reset like that too. Go do something else for a while then get back to work.
Weed out the "bad" ones
Now that you're coming back to your ideas with a fresh set of eyes, pour over your notes. Are there any ideas that are so horrible that you're embarrassed you even wrote them down? Before you get rid of them, is there any way to salvage them? Anything less strange/crazy/expensive/absurd that you can build from? If not, toss 'em and don't look back.
Shelve the "meh" ideas
What about the ones whose concept you like but can't figure out where to go with it? Or an idea that you're unsure about? Save the ones that have potential. You may look at an idea again later and like it. Or it may springboard you into a different idea that's anything but "meh."
Start rockin' the awesome ideas
These are ones that jazz you up. The ones that get you all warm and fuzzy! A brilliant blog post idea. The perfect mindmap for the new post you're writing. A list of ways you want to improve your blog. Whatever it is, start taking action and rock it!
There's no official "homework" for this lesson. If you really want to take action, think of a blog problem you need to solve and brainstorm a solution!
Download your lesson handout here so you have it for easy reference.

More From the Think Like a Marketer Series
Be sure you don't miss a single post from this series. The Think Like a Marketer Class is guaranteed to help you learn how to blog better!