This post may contain affiliate links which may give us a commission at no additional cost to you. As an Amazon Associate we earn from qualifying purchases.
In celebration of the Special Olympics World Summer Games happening this summer in Greece, we're proud to be partnering with Procter & Gamble as a way to encourage the great athletes participating and especially the mothers who devote so much time to helping them achieve their dreams.
Please consider getting involved in a way that will help boost P&G's contribution. For every new Facebook fan or comment received at facebook.com/thankyoumom, P&G will donate $1 to support Special Olympics Team USA's journey to the World Summer Games in Athens, Greece, up to $250,000.
Today we'd like to feature one amazing Mom and her amazing daughter!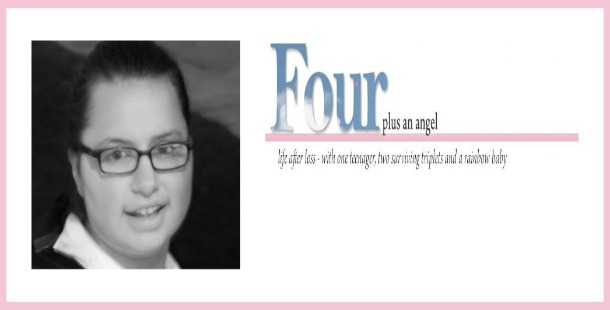 Jessica, from Four Plus An Angel is the mother of 15 year old Ashlyn, a Special Olympics participant for years now. Ashlyn was diagnosed with autism and could only say three words at the age of four. Jessica was told Ashlyn would never develop conversational language. The fact that Ashlyn herself asked to answer my questions herself via video goes to show how capable she is regardless of her early diagnosis.
Read on to learn more about Ashlyn in this fascinating interview I had with her and please show her some support by clicking on the video she made below just for us!
Your mom says you were diagnosed with autism over ten years ago…how has this been a challenge for you?
People don't understand me. They don't understand what I need all the time and it is hard for me to tell them because I don't know how to say it.
What is a common misconception people have about what you are capable of doing?
They give me too much help when I don't need it. There are a lot of things I can do on my own. People with autism are capable of more than you think.
How has your mom helped you through difficult days?
My mom calls my teachers when I am having a bad day. When she sees me having a hard time she lets me take a break and tries to make sure that noises aren't too loud for me.
A huge thank you to Ashlyn for sharing such honest and poignant answers! Your video is lovely and totally made me hungry for some of that good cooking! Also thank you to Ashlyn's very mother Jessica, for sharing Ashlyn with the rest of us.  I'm so glad you chose to ignore her earlier prognosis and instead helped your daughter reach for the stars.
Be sure to visit Jessica and Ashyln at Four Plus An Angel as well as help boost P&G's donation simply by liking their thank you mom Facebook page: facebook.com/thankyoumom