This post may contain affiliate links which may give us a commission at no additional cost to you. As an Amazon Associate we earn from qualifying purchases.
I've had the extreme honor of being invited by Procter & Gamble to the 2011 Special Olympics World Summer Games in Athens, Greece on behalf of the SITS Girls. The experience has been amazing. On Saturday, I joined Isabel Kallman from Alpha Mom and Heather Spohr from The Spohr's Are Multiplying at the World Games Opening Ceremony and the three of us sat awestruck and teary eyed as the ceremony unfolded and we learned all about how it started and the people it's honoring.
Here are seven things you should know about Special Olympics:
1. The Special Olympics serves a wide age range.
The athletes participating in the Special Olympics can be as young as eight years old, but there is no maximum age cut off. These are not just a bunch of kids playing kids. This is talent versus talent! The Special Olympics encourage people of all ages to stay involved and continue excelling, so there is no age cutoff.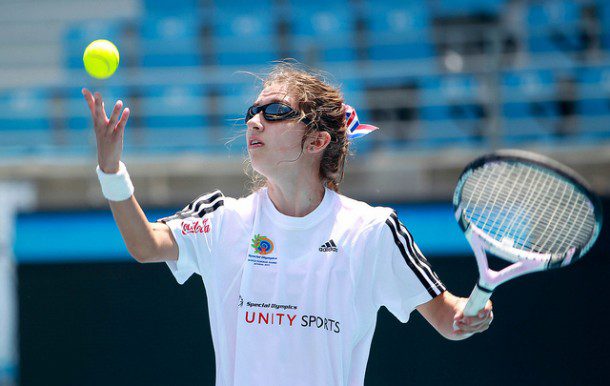 2. Eunice Kennedy Shriver is important.
Inspired by her own sister's disabilities and the lack of resources available to help her, Eunice Kennedy Shriver founded the Special Olympics back in 1968 and has been a huge advocate for people with intellectual disabilities.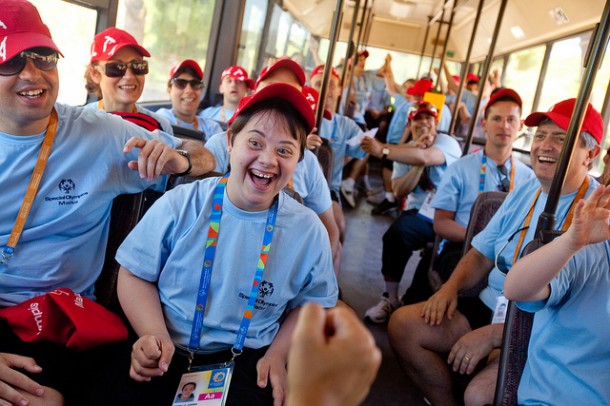 3. The athletes are extremely talented.
I think many of us mistakenly assume that the Special Olympics is a platform for people to perform at a lesser capacity than those competing in the Olympics most of us grew up watching. This is just not the case. The athletes competing in the Special Olympics have earned their spots on their team the good old fashioned way…by working hard, being dedicated, competing, and showing some remarkable raw talent. I could not hold my own on any of the teams I've been watching this week. No way.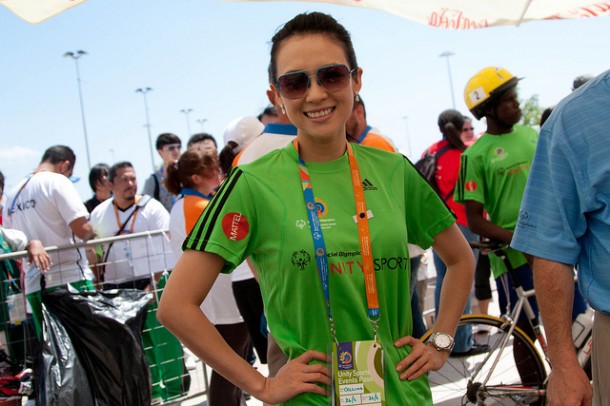 4. You can be a volunteer and help with this movement.
I had no idea my own state had teams that play year round and move on to possibly compete at The Special Olympics. Check out this list of states and countries that list information to learn more about what you can do to volunteer and be a part of this amazing experience.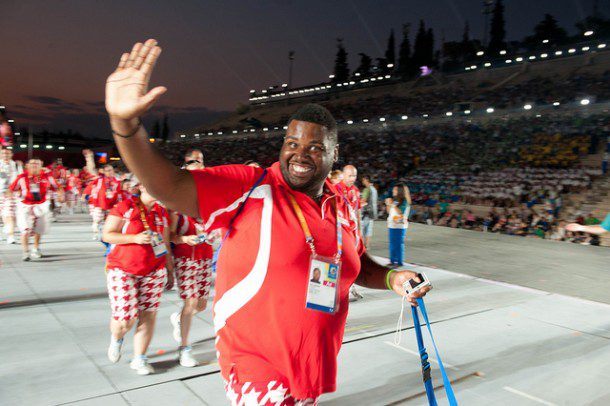 5. The Special Olympics is HUGE!
I watched over 7,500 athletes from over 180 different countries march down center stage at Saturday's World Games Opening Ceremony. I had no idea so many people were working to not only compete, but to support, facilitate, and volunteer time and money to help make this event the success that it is.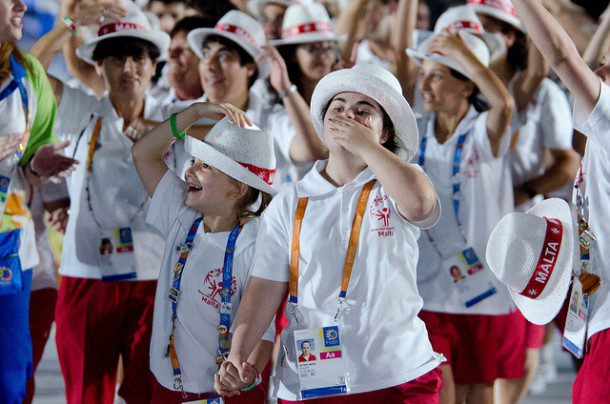 6. You don't have to have a physical disability to participate.
For some reason I thought the Special Olympics was focused on people with physical handicaps. This is not the case. The Special Olympics encourages all athletes with intellectual disabilities, which is defined as: "a condition of arrested or incomplete development of the mind characterized by impairment of skills and overall intelligence in areas such as cognition, language, and motor and social abilities."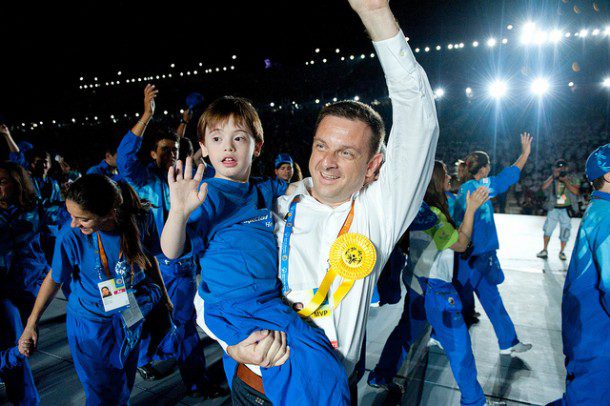 7. P&G loves the Special Olympics.
P&G has been supporting the Special Olympics for over 31 years and continues to be one of the number one sponsors. Every interaction on the P&G Thank You Mom Facebook Page will raise $1 toward the Special Olympics Team USA. So go wish Team USA some luck today! They're working hard to bring home the gold and your encouragement will win them a dollar.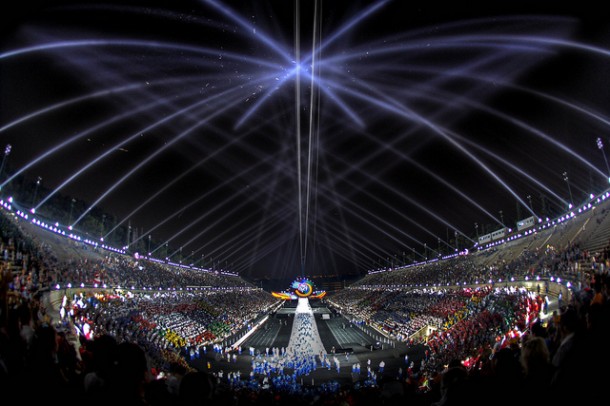 This post has been sponsored by Procter & Gamble as part of their Thank You, Mom program. We are honored to be working with them on such an amazing campaign.

*Photos courtesy of the SOI Flickr Photo Stream.