This post may contain affiliate links which may give us a commission at no additional cost to you. As an Amazon Associate we earn from qualifying purchases.
Many of us are mothers, who ultimately want what is best for our children. We want to see doors open for our kids and give them every opportunity under the sun.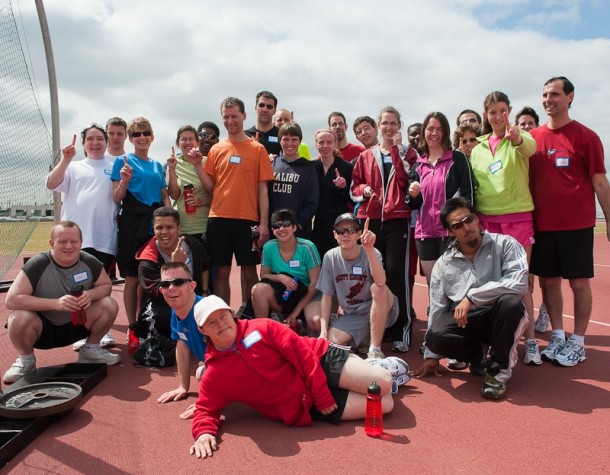 That's why we're thrilled to announce that The SITS Girls have partnered with Procter & Gamble from now until 4th of July to help honor moms to Special Olympics athletes who have supported their sons and daughters over the years. P&G has been a proud sponsor of the Special Olympics for over three decades. Because of this long-standing relationship, this year P&G is gifting a quarter of a million dollars to support local programs and services!
As part of our work with P&G, we would love to feature mothers of children with special needs. We want to hear and share your story with the SITS community, as well as meet the kids that inspire you to fight to open doors on their behalf. If interested in a feature, please send an e-mail to sitsspotlight@gmail.com and we'll get you in our schedule.
Other ways to get involved:
In addition to showing your support to the women we will feature as part of this campaign, please consider getting involved in a way that will help boost P&G's contribution even more! For every new Facebook fan or comment received at facebook.com/thankyoumom, P&G will donate $1 to support Special Olympics Team USA's journey to the World Summer Games in Athens, Greece. Total, this could add up to an additional $250,000. It is an amazing opportunity to help fulfill the wish of every Special Olympics mom to see their son or daughter get the chance to reach their full potential!
Join the movement! All it takes is one click to learn more about the program. Get involved and get to know the Special Olympics athletes and their moms.
And if this video doesn't inspire you to action, we don't know what will.
Get the Kleenex ready!