This post may contain affiliate links which may give us a commission at no additional cost to you. As an Amazon Associate we earn from qualifying purchases.
In celebration of the Special Olympics World Summer Games happening this summer in Greece, we're proud to be partnering with Procter & Gamble as a way to encourage the great athletes participating and especially the mothers who devote so much time to helping them achieve their dreams.
Please consider getting involved in a way that will help boost P&G's contribution. For every new Facebook fan or comment received at facebook.com/thankyoumom, P&G will donate $1 to support Special Olympics Team USA's journey to the World Summer Games in Athens, Greece, up to $250,000.
Today we'd like to feature and thank three amazing Moms for the love and support they give their kids.
Meet the moms:
Gina writes for Mom-Blog and is the mother of Amelia who has a rare form of Down syndrome and Zoe who has sensory integration  disorder.
Holly writes at Holly's House and is a mother to four kids (busy!) including baby Brooke who was born with Down Syndrome.

Carrie is the mother to two pretty girls, Maggie a precocious toddler and little Molly, an *almost* one year old with Down Syndrome. You can read all Carrie and her family at Carrie With Children .

I was thrilled to have the opportunity to interview each of these women to learn more about the unique aspects of raising children with special needs:
Why are the Special Olympics important to your family?
Gina:  It's important to teach kids with special needs that they can enjoy sports like everyone else.  While we have not yet participated (Amelia is just the age minimum), I'm very excited to get them involved in the near future.
Holly: I've only recently begun to think about the Special Olympics after meeting a mom in the grocery store who had a son with DS that won a gold medal for swimming in the SO.  How awesome is it for anyone, whether or not they have a disability, to excel and really shine among their peers?  Whatever Brooke wants to do with her life, my husband and I will do our best to help her reach her goals, just as we would with our other kids.
Carrie: Even though my Molly isn't old enough yet to participate in the Special Olympics, I love that the Special Olympics provides hope and acceptance.  The Special Olympics athletes are great role models, not just for those with disabilities, but for all individuals.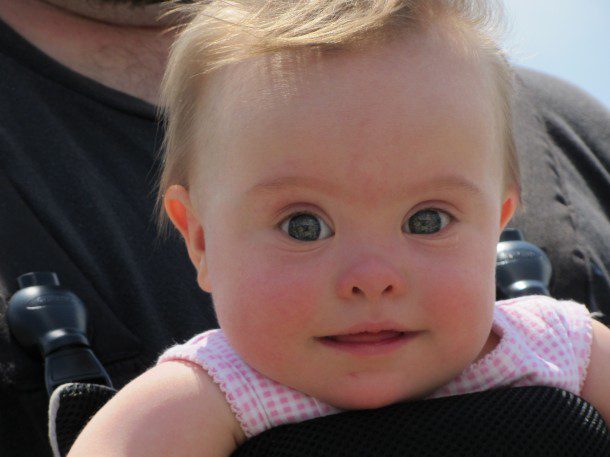 What is a common misconception people have about your children?
Gina: I'm sad to say that there are people who equate speaking with intelligence and comprehension.  SPD and autism make it difficult for Zoe to communicate verbally and obey on command all the time, but she does understand things. She is good at things too, like her letters, spelling and puzzles.
With Amelia, who has Down syndrome, people used to like to do things for her.  She picked up on that early on, used to like to get other kids to do stuff for her.  We corrected that, and now she prefers to be independent. In fact, "I'll do it for you" is a good way to get her to do an undesired task on her own!
Holly: That we're sorry she has Down Syndrome and we would "fix" her if we could.  Sure, we do therapies with her, but that's only to enhance her life, not change who she is.
Carrie: I've always been very open with others about Molly's diagnosis of Down syndrome. I appreciate it when others feel comfortable enough to ask questions.  It's always surprising when others focus on what she "can't" do.  I like to remind them that she can do everything..she just may be a little slower than other kids her age.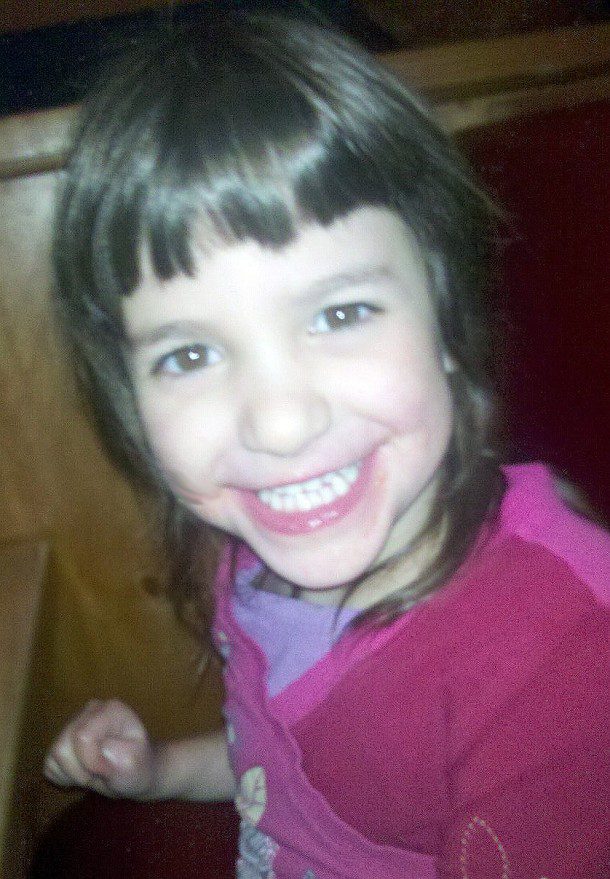 How has your life changed since becoming a mother?
Gina: Since I've become a mother, I think the biggest thing that has changed is my faith walk and my behavior.  I've learned, thanks to a lot of prayer and study, to be calm, patient and measured…well, most of the time, anyway!  I've also learned a lot from my kids, as they are a mirror of me.  When I'm in a good mood, so are they…and when I'm angry and frustrated, they are too.  That's goes a long way toward self-improvement!
Holly: I am far less selfish. If I'm at Old Navy and I have $20, it's the kids clearance racks I'm perusing, not the womens racks…I never thought my kids would be my all, that I would gladly trade my needs and wants for theirs.  I also stay home and do the full time mommy gig, which I never would have guessed was in my future, I always figured day care and work for me…
Carrie: I love seeing the world through a new set of eyes!  It's amazing to watch my girls discover new things.  They can see so many things that I take for granted in my daily routine. I think it makes me appreciate the little things so much more being a mom.
In what ways have your children surprised you or surpassed your expectations?
Gina: There are days when they just turn around and do something like any other kids their age…when they were struggling with it just last week!  Like Amelia shooting a ball directly into our play basketball hoop, or Zoe responding directly to a question with a perfectly clear and complete sentence.  These things happen by degrees at times.
Holly: What most surprised me about Brooke was her zest for life and her little attitude.  I was expecting the always happy, never give any trouble Down Syndrome baby…um, I didn't get that baby.  I was blessed with a baby that has her own ideas and desires and gets crazily upset when you don't do things her way.  I guess I was surprised that Brooke has her own personality, just like the rest of our kids.
Carrie: Our little Molly has surpassed my expectations.  Not long after she was born, the doctors and specialists were preparing us for the worst in telling us all of the things she "wouldn't" be able to do.  Well, she's certainly proved them wrong. She can do everything they told she couldn't do, and then some!  She's a tough, little girl and I couldn't be more proud of her.
What has your child taught you?
Gina: Amelia has taught me to laugh, let things slide off my bed, and just enjoy the moment.  It's not at all in my nature to be that way, but man, has it made life more enjoyable!  Zoe has taught me to see the beauty and depth in the silence, and that it's not all about hurry, hurry, hurry! They've both taught me that affection comes in many forms, and that the best thing you can have as a child is love and a secure home.  What more could I want?
Holly: Acceptance.  True love.  Strength.  We were really nervous to bring Brooke into our "perfect family" fold, especially knowing she would require so much extra health care.  We were worried our other children would be jealous and angry about this new baby who needed so much extra attention.  We were so very wrong.  Our older ones embraced her from the beginning, she's just another kid in our house, and they rejoice in every milestone she hits.  Our family unit is strong enough to endure an extended stay in the NICU and open heart surgery…extra therapy and more doctor appointments.  We can do this…and it's only the beginning…
Carrie: Molly has taught me that while being a special needs mom has its share of low times, it's filled with tremendous highs too.  Each milestone in Molly's life is a huge accomplishment.
A huge thank you to Gina, Holly, and Carrie! Thank you for sharing your families with us, thank you for allowing us to feature your stories, and thank you so much for your continuous support of the Special Olympics and the work Procter & Gamble is doing to raise money and awareness for that cause!
Be sure to visit Gina, Holly, and Carrie today as well as help boost P&G's donation simply by liking their thank you mom Facebook page: facebook.com/thankyoumom