This post may contain affiliate links which may give us a commission at no additional cost to you. As an Amazon Associate we earn from qualifying purchases.
In celebration of the Special Olympics World Summer Games happening this summer in Greece, we're proud to be partnering with Procter & Gamble as a way to encourage the great athletes participating and especially the mothers who devote so much time to helping them achieve their dreams.
Please consider getting involved in a way that will help boost P&G's contribution. For every new Facebook fan or comment received at facebook.com/thankyoumom, P&G will donate $1 to support Special Olympics Team USA's journey to the World Summer Games in Athens, Greece, up to $250,000.
Today we'd like to feature one amazing Mom and her amazing son as they prepare to head off to Athens for this year's Special Olympics!
Donna updates her blog, DISTherapy with personal thoughts, daily anecdotes, and inspiring stories that follow her son's journey with Autism. Diagnosed before the age of two, Donna knew her son was not meeting typical milestones as child, but she also knew if anyone could give him the support, love, and encouragement he needed…it would be her.


Why are the Special Olympics important to your family?
When I worked as a physical therapist at the 1984 Special Olympics Games, I was touched and inspired and changed forever.  As with most volunteer opportunities, what I gained and learned rivaled what those special athletes took away; personal fortitude and the "can do" spunk.  When my own son was diagnosed with autism ten years later, I kept those competitors in mind, and held them as role models for what the human spirit can achieve.
How has your life changed since becoming a mother?
Our family's journey with autism has been at times challenging, but I honestly believe we are better people for it.  It is almost impossible to take anything for granted, and each milestone achieved seems so much larger, so much more important than the slips and hurdles along the way.  Yes, there were days when juggling and balancing the needs of a child with special needs and special intervention therapies with my other typical son's activities was daunting and exhausting.  Yet, in watching my son's grit and dogged ability to tackle every challenge- academic, social, athletic or dramatic- head on, I was inspired me to reach deep down and become a better person.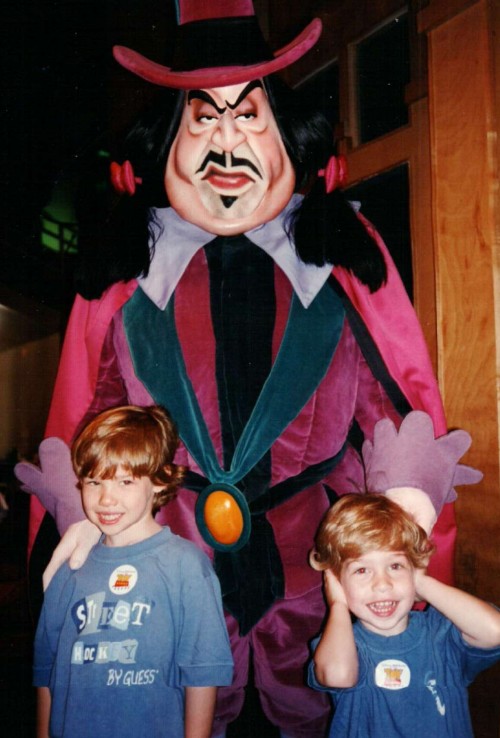 As moms we sometimes struggle to balance day to day tasks with parenting and being great wives. I would imagine this is even more difficult when you have physical therapy and/or routine doctor visits scheduled. Are you able to find time for yourself? What does "me time" consist of for you?
For me, I found becoming involved in the special needs "cause" very therapeutic and healing.  "Me time" consisted of fund raising for his special education school, sitting on its Board of Trustees, and every bake sale and book fair in between.  Perhaps this impacted his perspective, because he now a charter member of the Youth Action Council at his old school, and will be Co-President next year.  I am so incredibly proud of him, and no greater thanks is needed.
What is a common misconception people have about your child?
We have talked frequently about the impact that the Shriver family has made in the special needs community.  Due to the very personal experience she had with her sister Rosemary's mental illness, Eunice Kennedy Shriver saw a potential that was untapped, and she started the Games in the 1960's.  My son feels very fortunate that his very aggressive and early treatment intervention has afforded him so many successes, and he is able to advocate for a larger community that doesn't always have a voice of its own. Folks are often shocked that he has a spectrum disorder at all, let alone accept that he can dedicate himself to the cause so effectively.
You and your son will actually be going to Greece this summer for the Special Olympics, what kind of role will you play there?
My son and I leave for the Special Olympics World Games in Greece this summer. From June 24th until July 3rd, I will once again offer my PT services in the Healthy Athletes program, and my boy, my ASD son, will serve as Field Marshall during the softball events.  To say that he has surpassed every dream, every expectation is gross understatement.  He is my hero.  He has taught me more than I have ever taught him.  Something tells me that he will have more in common with the 7,500 Athens Special Olympics Athletes than the 25,000 volunteers that he will work with.  After all, in his 17 years he has lived what Eunice Shriver stated at the Opening Ceremonies in 1968, "Let me win, but if I cannot win, let me be brave in the attempt".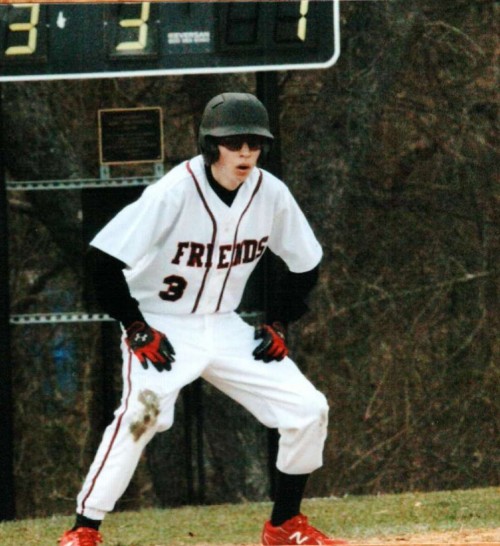 A huge thank you to Donna for sharing for sharing your journey and allowing us to feature your story! Here's to an amazing time in Athens and best of luck to one incredibly talented young man!
Be sure to visit Donna at DISTherapy today as well as help boost P&G's donation simply by liking their thank you mom Facebook page: facebook.com/thankyoumom