This post may contain affiliate links which may give us a commission at no additional cost to you. As an Amazon Associate we earn from qualifying purchases.
When it comes to blogging, are you stressed or worried? How can you get to a place where you stop worrying and enjoy all aspects of creating content and connecting with others?
This post highlights 10 things you can officially stop worrying about with blogging. It is caulk full of reminders we all need from time to time!
Blogging is a household word these days. Chances are if YOU aren't a blogger yourself, you know someone who is. Blogging can be anything from an online journal for sharing with close family and friends, to a viable way of making a full time income and everything in between. There are very few people who don't know what a blog is in this present age. So stop worrying and enjoy the ride!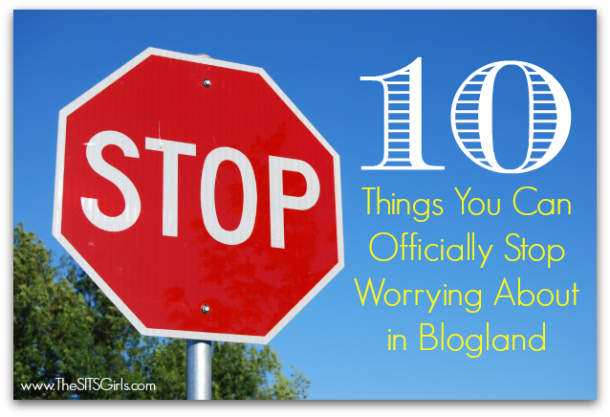 10 Things You Can Stop Worrying About with Blogging
It is official! There are things that you as a blogger can stop worrying about!
1. HOW to Start a Blog
Don't know where to begin? Not a problem! There are blogs about starting a blog and step-by-step tutorials all over the internet. Getting started is only a click away. Blogger and Word Press are two popular blogging sites that are very easy to set up.
2. Finding Readers
There are blog hops, link ups, and forums,  just to name a few places to find readers. Bloggers like reading the posts of fellow bloggers. They do! That's how relationships develop. And don't forget Google Hangouts, and my personal favorite Twitter; and other social media platforms such as Pinterest and Instagram. So go get social! You are sure to find more readers.
3. What Subject to Blog About
Some bloggers have specific topics or niches on which they blog but topics are as varied as bloggers themselves.  Are you a crafter, DIYer, homeschooler or foodie, or do you prefer to post about life events? Find your niche and go all out.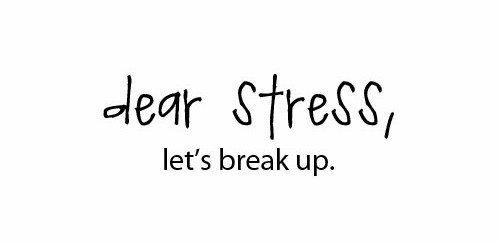 4. Comments
Who doesn't love comments, right?  The Saturday ShareFest is a great way to get comments on your favorite post of the week. Please remember to share the love. Leaving meaningful comments on other blogs and even those who left comments on yours is simple social media etiquette.
5. Burn-Out
If you are a blogger who posts daily the risk for burn-out is high. Take a deep breath and look around. Other bloggers are just dying to get guest post experience and exposure. Connecting with them is again, only a click away. And don't forget about Vlogging. MamaKatslosinit provides ideas for Vlogging and a link up. For some reason Vlogging seems to take a little blogging pressure off. Burn out is a thing of the past.
6. Making Money (if that's what you want to do with your blog)
There are a lot of networks who connect brands with bloggers these days. Joining Massive Sway is a great way to get connected. There are articles too, on how to get started making money, and lists of sites where you can sign up to start turning your blogging efforts into a money making venture.
7. What Others Will Think of You
We all have that innate predisposition to worry about what someone will think of us if we let them see the "real" person behind the blog. That is human nature. But bloggers who have actually gone deep on a particular subject, sharing some personal stuff, are usually glad they do. The feedback is almost always positive because people can relate. Being a write-from-the-heart kind of blogger is very rewarding on a personal level. You don't always have to bare your soul, but doing so every now and then will endear you to your readers.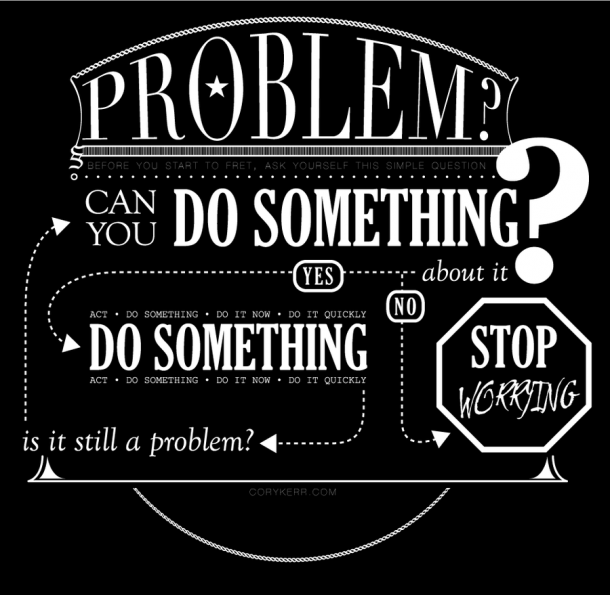 8. Being Techie
Trust me on this one! There are books, articles and tutorials on all things tech related. So no worries! And if that isn't a fit for you, then check out the many web designers out there. I got a few recommendations in the SITS Forum and went from there.
9. Being Too Old or Too Young
I'm proof of that! I sometimes feel like a duck out of water in the blogging world because my kids are grown (mostly) and I'm not techie (though I'm learning). As the world of blogging continues to grow, so will the variety of people; and there are more and more teen bloggers too! The playing field is leveled when it comes to blogging. Age is not a factor.
10. Finding Support
As a general rule, the blogging world is very friendly and supportive. Bloggy Boot Camps are great places to gain support when it comes to learning about blogging; connecting with companies and brands, all the while making good and lasting friendships and having fun. I am about to experience this for myself in October when I attend the conference for women in Minneapolis!
There you have it; 10 reasons why bloggers can officially stop worrying. This is not an exhaustive list, however.
Do you have one to share? We would love to hear it!
Ready for more? Keep Reading!
If you enjoyed this post about things to stop worrying about with blogging, then keep reading. We have plenty more resources for you!