This post may contain affiliate links which may give us a commission at no additional cost to you. As an Amazon Associate we earn from qualifying purchases.
So you've decided to jump into the blogging world. You have poured your heart out into your first post only to hear crickets chirping. You have read 100 articles on how to be the best blogger and you feel like you have a million things to figure out in order to make your blog perfect. You feel overwhelmed and don't know where to start.
If this sounds like you, trust me, you are not alone. Nearly every blogger, no matter how big or how popular, has experienced these feelings at one time or another. In the early days of blogging is easy to feel daunted by all the things you need to learn.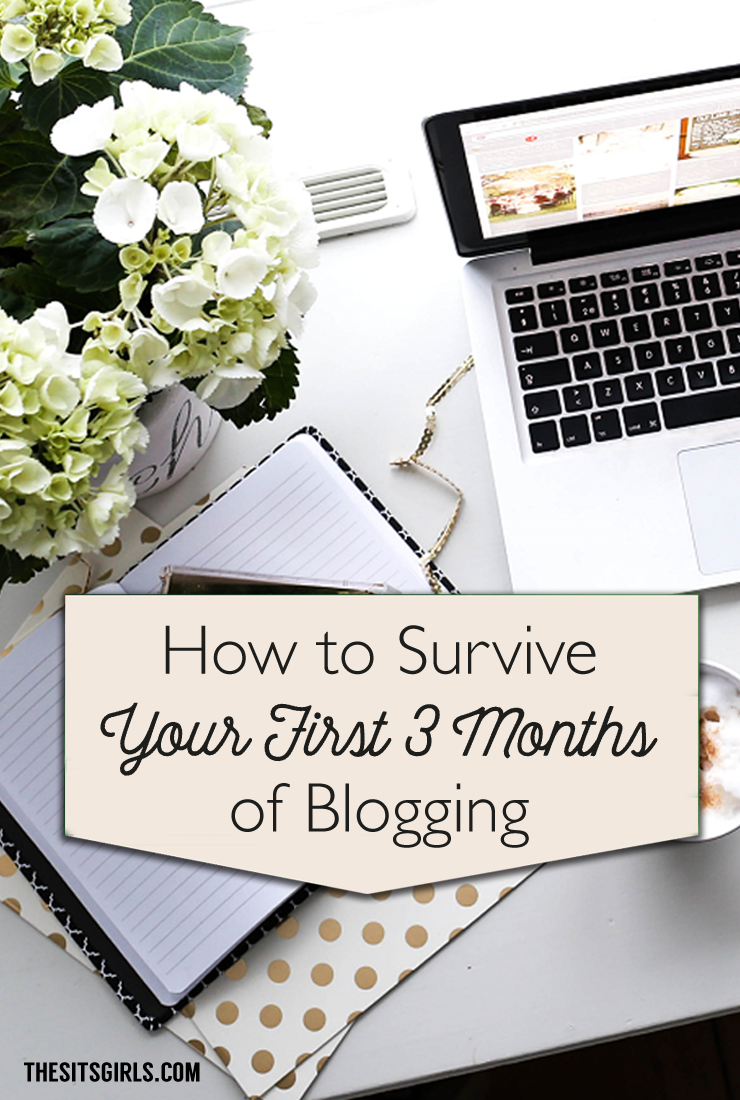 Tips on Surviving the First 3 Months of Blogging
Fear not, dear newbie blogger, today we have some tips on how to survive those first three tricky months of blogging.
Level Your Expectations
Think of traffic to your blog as coming from two sources. The first is organic search traffic; people who are on the internet searching on Google for specific keywords and landing on your blog.
The second source is direct traffic. This traffic comes from friends, networking with other bloggers in the blogging community, or through social media. In the beginning, it is not likely that anyone will find your blog through web searches. This is because new websites do not show up very high in search engine results.
A network of blogging buddies and social media followers can take several months to develop. Don't be discouraged if the first few months are relatively quiet. You can think of this time as an investment in your blog while you generate fabulous content for the readers that will eventually find you.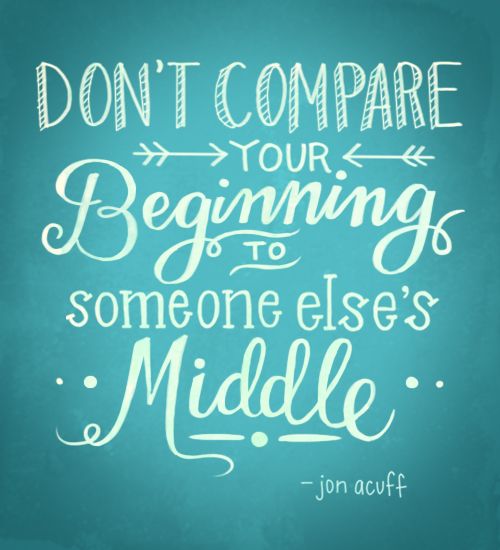 Start With the End in Mind
Decide from the very beginning who you want to be in the blogging world. The most successful bloggers have a strong sense of purpose which translates into a strong brand. It's a good idea to think early on about how you want to be perceived as a blogger. Do you want to be seen as creative and crafty? Funny or quirky? Do you want to position yourself an expert chef or designer?
Think about where you might like to take your blog long-term. Are you blogging for fun? To bring awareness to a cause? Do you hope to turn your blog into a business by one day by offering a service? Do you hope to publish a book? Keeping the end goal in mind will help you feel more confident as you move forward and calm those newbie blogger jitters.
Focus on Making Friends, Not Followers
Blogging is largely about community. Readers will visit a blog because they like the content but they will come back if they genuinely like or can relate to the author. In the blogging world you often hear about something called a "tribe," a group of bloggers that regularly comment on each other's blogs and promote each other's content. Often these tribes develop organically out of friendships formed online.
To start looking for your tribe, find a handful of blogs that you absolutely love. Start commenting on those blogs. Check out who else is commenting on those blogs and go visit them. Comment on as many blogs as you possibly can. Join link-ups and Facebook group, and network, network, network.
As you start to make friends and build a reputation in the blogging community, you will see your traffic start to grow.
Be Genuine, Kind, and Positive
Avoid the temptation to be the needy, desperate, or negative newbie blogger. Often new bloggers fall into the trap of asking for followers. We've all seen these comments. "Hi, I'll follow you if you follow me." or "Hi, I'm new. I could really use some followers."
These comments come off as insincere and self-serving. Remember, we're trying to make meaningful connections and friendships. When you leave a comment on someone's blog, make sure it is thoughtful and considerate. Take the time to read their post and contribute to the conversation. If you take a genuine interest in others without asking for anything in return, your kindness will pay off over time.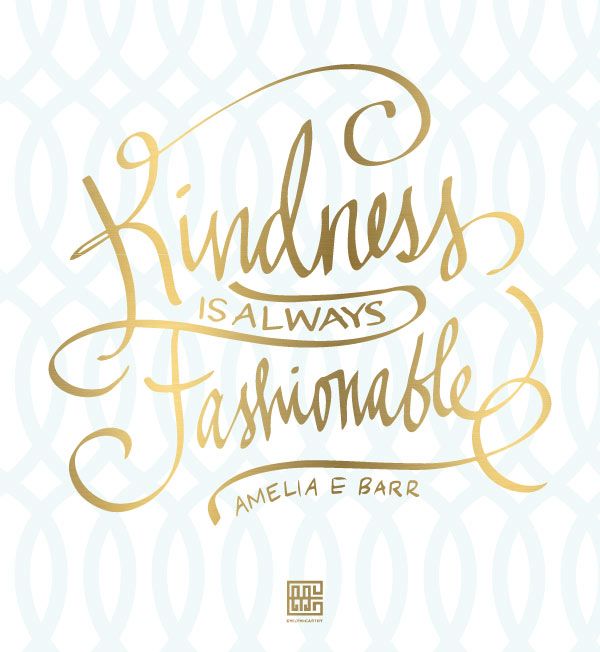 Hang Out Where Other Bloggers Hang Out
SITS offers some great ways for new bloggers to get connected.  Be sure to visit the The SITS Girls Facebook Group where our friendly community leads are standing by to help you with questions. Don't be shy to jump into the discussion! The SITS Girls Facebook page offers another avenue to connect with other bloggers. Be sure to comment and check out what other bloggers are posting. It's a great way to find like-minded bloggers. We also frequently do social media link-ups on Facebook so be sure to check those out. And finally, the Saturday Sharefest Twitter party is another great way to get involved in the community and promote your favorite post of the week.
Release the Need to Be Perfect
Last but not least, let go of any ideas that you have to be perfect. The first three months of blogging are about experimentation, learning and creating a foundation. Remember, there is no perfect blog and there is no perfect blogger. Every established blogger will tell you they learned and evolved over time. You may find that certain things aren't working for you anymore. You may change your focus; you may even change your blog name. That's okay! It's all part of the process of becoming the blogger you were meant to be.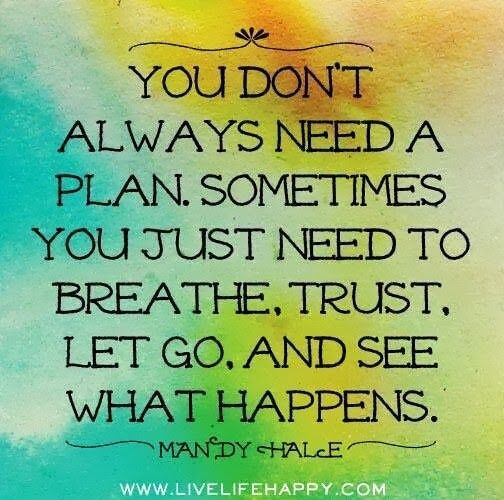 Your Turn
What are (or did you) find most challenging about your first 3 months blogging? What are your secrets to surviving?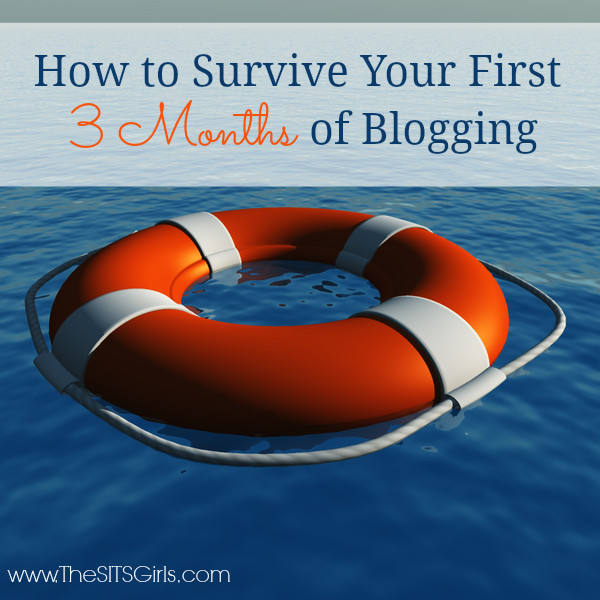 More Blogging Tips!
Here are three articles closely related to how to survive your first 3 months of blogging. They are the tips you need to give your blog an extra boost. Enjoy!