This post may contain affiliate links which may give us a commission at no additional cost to you. As an Amazon Associate we earn from qualifying purchases.
For the past two weeks, I have been using my old Dell laptop that I purchased in 2011. It's pretty beat up to say the least, but while I'm in the process of updating my new computer, it will have to do the job. While using this old beat up Dell, I remember when it first started giving me trouble, and how I wasn't willing to buy myself a new computer. The battery was faulty so I had to leave the laptop plugged in all the time or it would die in 15 minutes; it would randomly disconnect from the internet at my house if I sat in a certain room; it had a habit of randomly shutting down (still does), and lastly; it was falling apart! Pieces of the frame would fall off, and I would keep taping them back together.  I knew the Dell was a hot mess and I knew I needed a new computer. In fact, I wanted a new computer! I always had a thing for Apple's MacBooks and really wished I could have one of my own. However, I didn't want to invest the money to buy one.
A lot of you have this same problem when it comes to investing in yourself — investing in your dreams. You claim you are passionate and serious about something you want to do, achieve, or possess, but when it's time to spend a little money on those things, you suddenly lose your passion and find this reason for why you cannot invest in yourself and your dreams.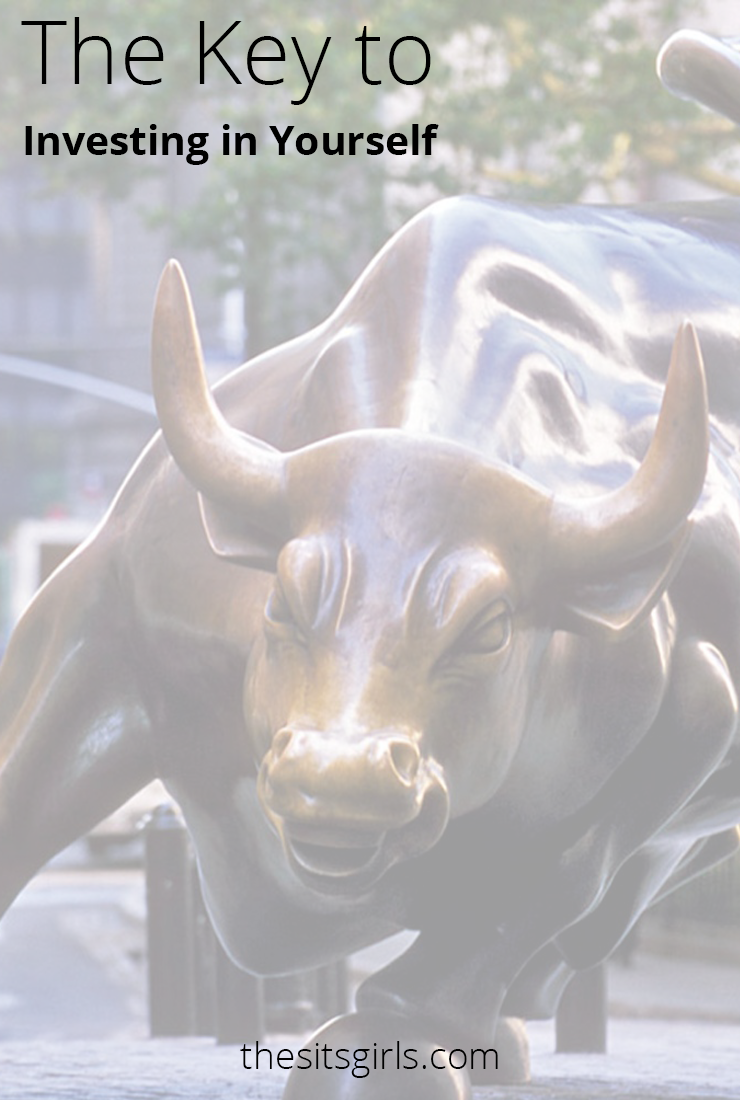 The Key To Investing In Yourself
"I don't have the money to invest in my dream right now."
Not having money is not a reason to not invest in your dreams, it's an excuse. If you're really determined and passionate about something, nothing should stop you for pursuing it — especially not money.
If you really desire to do something, you will find a way to do it, and if you can't find a way to do it, you will make a way.
Take a look in your closet. How many pairs of designer shoes and purses do you own? Do you really wear and use all of them? Do you really need all of them? Maybe you could sell a few.
How many times a week do you buy take out?
Perhaps you could save money by cooking at home a few more nights.
Turn on your television. Do you really watch all 500 channels in your cable package?
Making a change to your plan might be a good option.
There are so many creative ways for you to save and obtain extra money! So…what's really stopping you from investing in yourself? Your mindset.
You have to make a shift in your thinking! Start seeing the value in your dreams and what you want for your life! Start knowing that your dreams are real, that they are important, and that they deserve to be invested in!
Once you start believing in your dreams, you will want to do everything in your power to achieve them, and that want is exactly what you need to be successful! Cutting your cable package, selling those cute "Red Bottoms," and taking the time to actually cook something rather than eat at your favorite restaurant three times a week may sound a little irrational. However, when you are hungry for something, determined to do something, and see the value in something, you will do whatever it takes to make it happen — even if that means living like a pauper for a while. As long you're not on the street and have food to eat, you will be fine. That's what it takes. That's the mindset you have to have. Finding a way, and making a way.
If money is the something that is hindering you from investing in yourself and dreams, I challenge you to take some time this week to figure out what sacrifices you can make to eradicate that hindrance.
Remember, you don't have to be average, you can be extraordinary.
You don't have to be a rock, you can be a diamond.
Author Bio: Kayla
Writing had always been a passion of Kayla's, but she never saw it as a realistic thing to pursue until she graduated from college in 2014. In January of 2015, she launched a motivational blog, Diamonds and Dreams: The Visionary Blog as a way to share her experiences following her dreams and to provide others with strategies for success and a sense of empowerment. Her blog has been featured on a number of different websites, and has also been published in the Huffington Post Black Voices.
By day, Kayla works as an Enrichment Instructor for the youth of the Syracuse City School District. She plans to continue building the Diamonds and Dreams brand, and perfecting her writing abilities in an effort to make her passion of writing a full time career.