This post may contain affiliate links which may give us a commission at no additional cost to you. As an Amazon Associate we earn from qualifying purchases.
Since the early part of the millennium, professionals in the Internet community have been interested in the proliferation of lay-journalism on the Internet through personal blogging and have been concerned about the need for an ethical standard to verify identity, determine veracity, and establish general ethical rules in the online world.  While Internet use continues to grow and people from all walks of life seek out information on the web to enhance their lives, companies investing in advertising through the blogosphere have grown rapidly too. In the Spring of 2009, the American Federal Trade Commission (FTC) sought to investigate the relationship between social media and advertisers.  The FTC acts as the nation's consumer protection agency to prevent fraud, deception, and unfair business practices in the marketplace.  Their role in investigating bloggers who receive free gifts in exchange for favorable product reviews was to ensure that people who write those posts maintain the minimum standards required of the advertising industry and journalistic ethics.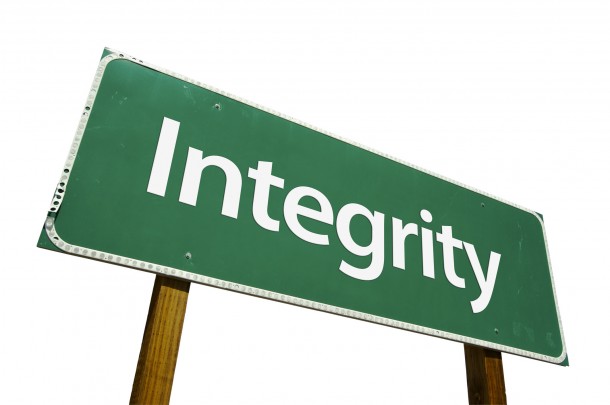 The demographic immediately impacted by the FTC's investigation were "mommy bloggers" who often weave stories about their experiences with products (for good or ill) into the narrative of their personal tales of parenting.  Mommy blogging quickly became a cottage industry since it is sometimes hard to tell when a savvy writer really wants to share their personal experience vs. writes positive reviews about products they received in lieu of payment from companies wanting to market their goods through social media.  Distinguishing  a 'real' product review became a task all unto itself for parents seeking information on which products to purchase.  And that was why the FTC got interested in what mommies had to say on their blogs about the products they endorsed.  The FTC was really interested in curbing false advertising and dishonest claims by moms  writing these product reviews for income rather than through actual personal choice of purchase and use.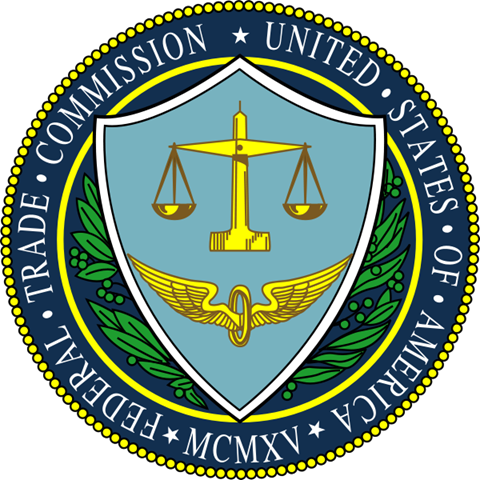 And just as swiftly as the FTC began their investigations, some mommy bloggers came together to establish ground rules for mommy blogging and product reviews.  One such group is Blog With Integrity, Inc.  They developed a code of ethics to engender trust between readers and writers.  Their efforts go beyond blogging, but they got their start in 2009 "after a spring and early summer of polarizing debates about blogger compensation, sponsored posts and product reviews, an alarming increase in ethical lapses and idea theft, and a growing backlash against poor blogger relations practices."  They "believed it was time to refocus on integrity."  The group determined that in order to prove truthfulness and integrity in the blogosphere, a blogger must provide a clear disclosure of their interests so that a reader can evaluate the words. Treating others with respect. Taking responsibility for words and actions a writer puts on their blogs.  The rules they came up with are uncomplicated and succinct:
I treat others respectfully, attacking ideas and not people. I also welcome respectful disagreement with my own ideas.
I believe in intellectual property rights, providing links, citing sources, and crediting inspiration where appropriate.
I disclose my material relationships, policies and business practices. My readers will know the difference between editorial, advertorial, and advertising, should I choose to have it. If I do sponsored or paid posts, they are clearly marked.
When collaborating with marketers and PR professionals, I handle myself professionally and abide by basic journalistic standards.
I always present my honest opinions to the best of my ability.
I own my words. Even if I occasionally have to eat them.
~from blogwithintegrity.com
Several organizations on the net have their own guidelines about integrity within the community, most encourage diversity of style and content but are also keen to  specific ethical standards for users within their communities.   For now, no one has been singled out by the FTC's updated regulations effecting mommy bloggers, but in order to protect your own interests, it doesn't hurt to post a page which provides your own policies in regards to marketing relationships and advertising on your blog.  A good source for creating a disclosure policy is DisclosurePolicy.org.  You can easily provide some minimal information and click through the descriptions that most appropriately suit your blogging disclosure needs.  You are then provided with an easy cut & paste disclosure that you can use on your blog.  To participate as a Blog With Integrity, you can sign the pledge page and grab a badge to use on your site.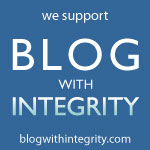 In order to determine whether you might need to create your own personal ethical policies and publish them on your blog, you might want to first ascertain who the stake holders are for your post.  Who gets the benefit of the advice you are offering or the information you reveal about the products you mention?   Even if your answer is limited to just your friends or family in the realworld, you still might want to consider disclosing your professional relationships with companies who offer you products in exchange for posts in the event someone outside of your circle comes along and reads what you have to say.
Bibliography:
Blog With Integrity, Inc.  2010
"Parenting Blogs May Be Held Liable For Product Reviews" ABC News 2009
"Interactivity and Prioritizing the Human: A Code of Blogging Ethics" by Martin Kuhn in the Journal Of Mass Media Ethics. 2007. Lawrence Erlbaum Associates, Inc.
"Applying the 'Contextual Integrity Model of Privacy' to Personal Blogs in the Blogosphere" by Frances S. Grodzinsky and Herman T. Tavani in the International Journal of Internet Research Ethics. 2011.
"Blogging Practices: An Analytical Framework" by Jan Schmidt in the Journal of Computer-Mediated Communication. 2007.
About the Author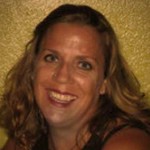 Kat Sabine (mamakats) is a writer and community activist. She has also earned an Honors English Bachelor and a Masters of Women's Studies. She is a mother of two boys, 9 years apart (whoops!): her older son has Asperger's Syndrome on the Autism Spectrum; while her younger son is labeled as Exceptionally Gifted. When not chasing her boys, she maintains community connection through volunteering and writing on the Bitch in the house blog and various projects. And if that doesn't keep her busy enough, she also works on lots of home improvement for her 1950's bungalow-style home located in the Southwestern United States.
If interested in reading more from Kat on copyright, be sure to check out her first post on SITS: Copyright and Your Blog.
Discussion:

Do you write product reviews in exchange for goods? If so, do you let your readership know that you have received compensation for your post? Do you believe mommy product reviews with lots of advertising and company endorsements on a site? How do you gain your readers trust?