This post may contain affiliate links which may give us a commission at no additional cost to you. As an Amazon Associate we earn from qualifying purchases.
I have met a lot of bloggers in the past four years. That's when I first began my blogging journey. I have heard lots of reasons why people do what they do in their online corner of the world. My reasons are different today than when I first started, but what hasn't changed is my love of blogging.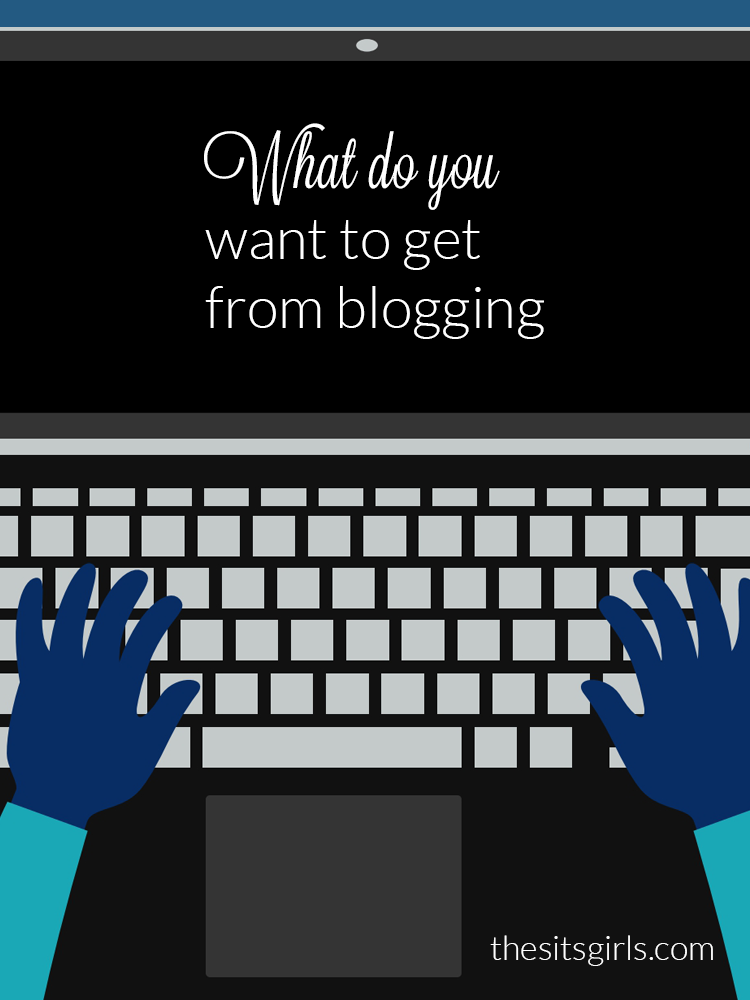 What do you want to get from blogging?
The reasons for blogging are as vast as the variety of blogs and the writers who pour themselves into them.
Some people have a cause that led them to the blogosphere. Perhaps because a loved one (or the blogger herself) has suffered a debilitating illness. The blogger started her blog to raise awareness, and maybe even funding to help families overcome and ease the effects of the disease.
Some people are gifted in some art form and sell their wares on and offline. They start a blog to add to their website. It's like the face behind the products being lovingly crafted. They tell a story…their story. Simply Janelle Designs is one such blog. This woman is gifted with wood. Not just any wood, mind you, old barn wood. I want to be her! I can spend copious amounts of time checking out the many things she makes from barn wood. She offers classes to those in her area and uses her blog to get the word out.
Some people feel strongly about a belief or political view and want to share their thoughts with the world.
Some are freaking hilarious and just want to make people laugh.
There are others who have mad photography or cooking skills. Some bloggers desire to host a show on television.
Others write because they can't NOT write. They have a book, or two, or twenty, inside them just dying to come out. It is obvious when you come across those kinds of blogs. The words are so eloquent, so smoothly put together, that I often leave the blog wishing I had thought of those words myself.
There are so many different reasons for blogging. They are all valid, no one more right or wrong than another.
What do you want to get from blogging? Do you know? Do you have a plan?
You might be a new mother trying to find a way to stay at home with your babies. Blogging lends to doing so, and many have been very successful in their efforts.
You might want to travel and see the world by utilizing the internet to connect with others. Or maybe you just want to keep a journal of your children for far away relatives. These are all great reasons to blog.
Knowing what you want to get from your blog is key to your success. It helps to keep you focused, and on the right path. Think about what you love, what you are passionate about, and allow that to drive your blog.
So, tell us, what do you want to get from blogging? We'd really like to know!
Keep Reading
Looking for more blogging inspiration? Here are a few posts you'll find helpful: