This post may contain affiliate links which may give us a commission at no additional cost to you. As an Amazon Associate we earn from qualifying purchases.
Mornings and I are slowly becoming friends. For many years I've loathed early morning wake-ups, because I've always been more of a night owl. My morning routines have always been the barest of bare minimum to help me get from wake up to actually having to function. As time has gone on I've started enjoying mornings a little more. My routine has grown a little more robust as I've started embracing mornings as more than just wake up time. But the one thing that never seems to make it to this list is making my bed.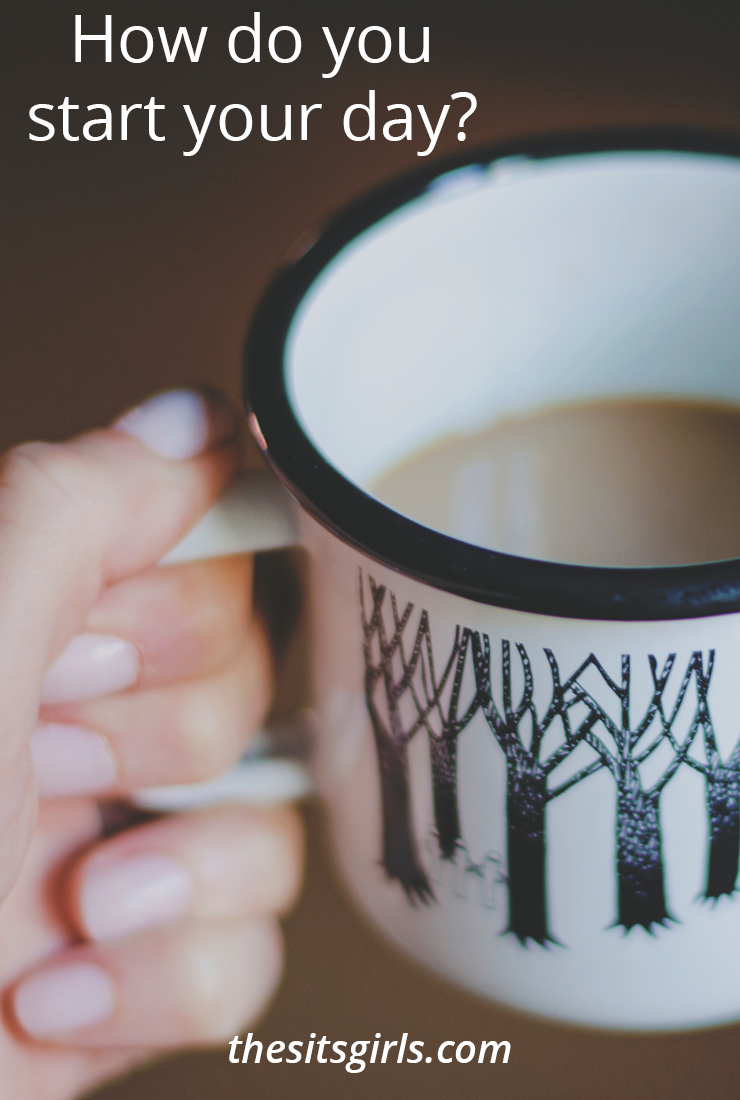 Do you make your bed when you get up in the morning?
Though mornings and I slowly becoming friends, we're not BFFs yet. My first thought in the morning is always "it can't be 6 already" followed very closely by "need coffee." My feet reluctantly find the floor, and I shuffle downstairs to put on the coffee. Until I've had a few sips of my morning brew, I'm not good for much. As the coffee brews, since I'm already in the kitchen, often times I'll empty the dishwasher, or load it, depending on the night before. I might even tidy up a little if needed, but generally I'm just keeping myself moving until the coffee is ready. At which point I give myself some time to enjoy drinking that first half cup — then it's off to work I go.
My office is a corner of our bedroom – and this is why I do not make my bed first thing in the morning. If I walk into our room and see the bed all nicely made and looking all inviting, I'm going to be fighting the urge to go back to bed for another 45 minutes. But my quiet working time is limited to a few short hours in the morning and evenings now that we're homeschooling, and I need this work time or blog posts will never be written.
I work until 8 am, at which time I get my youngest up to start our day. I treat this time like I would if we had to leave the house for school. We have breakfast, get dressed, and get ready to start our day. I think it's important to keep some sort of routine, especially with work and school both happening at home. I'm able to fit in other work type stuff throughout the day. Sharing on social media, updating old posts — work that doesn't require quiet and concentration. Work that can easily be set aside and picked back up again throughout the school day.
Making my bed in the morning could prove to be a dangerous thing. It's hard enough to leave my bed at all, and even spending an extra 30 seconds in close proximity to it is too much for my self control. I have to get up and get the day going. The sooner I leave my room in the morning, the better, so for the sake of my family and my sanity I don't make the bed first thing in the morning. I save it until the end of the day, usually about 30 minutes before I head to bed. I guess you could say, making my bed is part of my evening routine. It might not be the norm, but it seems to be what works best for me.
Do you make your bed when you get up in the morning or leave it since you will just mess it up again that night? Write a post of your own answering this question and telling us about your morning routine. Be sure to leave a link in the comments below. You can check out the rest of our writing prompts here.