This post may contain affiliate links which may give us a commission at no additional cost to you. As an Amazon Associate we earn from qualifying purchases.
The changing of the calendar is a popular time for everyone to make resolutions and promise to change themselves — for the better — during the upcoming year. People make pledges to work out more, eat healthier, save more money, spend more time with friends, and spend less time on the web. There is an inherent need to see each year as a separate entity, and each one should be just a little bit better than the last.
I recommit myself to various writing resolutions throughout the year. It comes in waves. I tell myself, this month I'll totally meet all of my deadlines before the last second; I'll get out and find more editing jobs; I'll blog every single day; I'll be more committed to finding and keeping new followers. I'm going to submit a certain number of articles for publication. I'll finish so many chapters of a book. I'll be the focused and driven writer I know I can be.
And no matter how many times I find myself getting stuck and letting the writing slide, there is always another chance to turn it around a try just a little bit harder.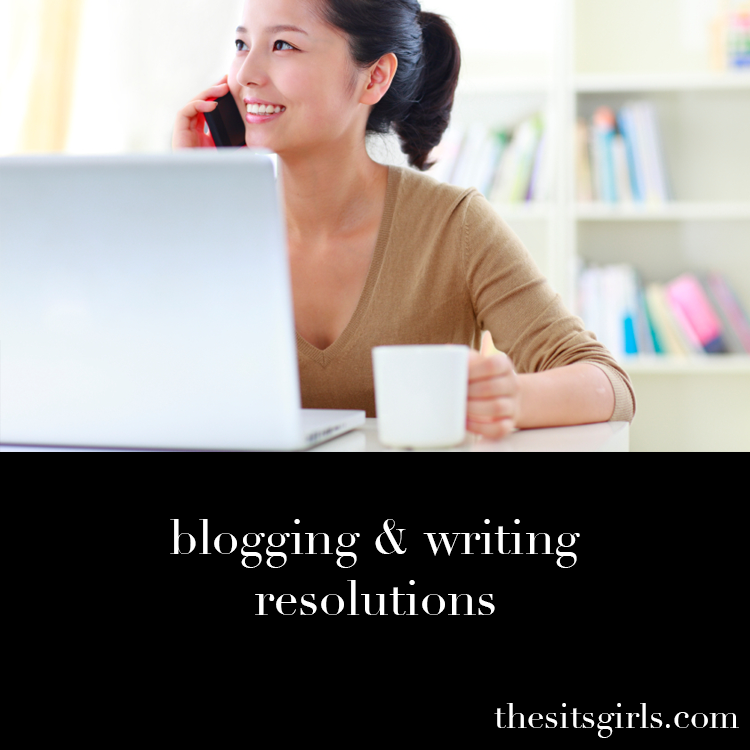 Writing Resolutions
This year, I've made some resolutions regarding my writing. But these promises and pledges are not just for 2015. This is what I resolve to change for the rest of my life:
I promise to call myself a writer. The fact that I don't have a book on the shelves of Barnes and Noble, or that I don't make a living wage off of my words doesn't matter. That's not what a writer is. A writer is someone who lives for the art of writing. And that's me.
I promise to stop thinking about my writing and my blogging as completely separate entities. Blogging is a form of a writing, just like poetry or fiction. Not all writing is blogging, but all blogging is writing.
I promise to stop being hard on myself if a day (or a week…or a month…) passes without me putting words on paper (or laptop screen). I will forgive myself and move forward.
I promise to read more often and more genres. Reading is education for the writer. I will read books and blogs and the articles my friends post on Facebook. I will read, read, and read some more.


"If you don't have time to read, you don't have the time (or the tools) to write. Simple as that."― Stephen King

I promise to be more active in my writing communities and take advantage of the open forum they provide me to share in misery and pride in my writing (perceived) failures and victories.
Do you have any resolutions regarding your writing? Share them with us below!